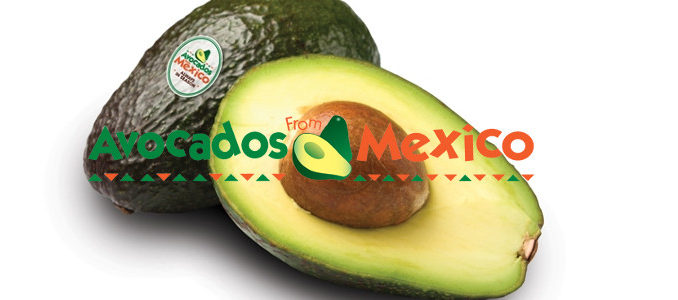 Beyond the Big Game: How Avocados From Mexico Deepens Consumer Engagement Year-Round

This year's Super Bowl is expected to generate $500 million in ad revenue for FOX, a seven percent increase compared to last year. While live events like the Super Bowl are breaking viewership records and continue to be a major focal point for many iconic brands, savvy marketers are beginning to view them as one of many vital inflection points needed to reach today's connected consumers.
For Avocados From Mexico®, competing for mindshare can sometimes be challenging. However, we've been able to strike the right balance of reaching consumers across channels with the right content at the right time. In recent years, we also realized that a critical piece to getting the most out of marketing investments is our ability to leverage greater personalization throughout the year — an advantage in our now third year running our Super Bowl spot. So just how do we do it? I will break down the secret ingredients here including engagement, a test and learn approach and a deep focus on building loyalty.
Driving Deeper Engagement
Last year, within the first three weeks of rolling out our Super Bowl campaign, we saw 823 million social media impressions. With a goal of over 1 billion social impressions this year, how will we build on this momentum post-Super Bowl? The answer: Engagement.
Ahead of this year's Super Bowl and building on what we've learned from prior marketing efforts, we launched a new interactive element to our mix — an activation called Avo Secrets — which allows people to explore 16 different experiences. Every leg of the activation takes users through a journey to discover fun Avo Secrets with a chance to win over $50,000 in prizes. Avo Secrets also entices entrants to spread the word with social posts, earning points through increased shares and engagement.
A Test and Learn Approach
From our past campaigns we've seen spikes of intense activity and traffic from search and social for three weeks following the Super Bowl, seeing upwards of a 3,000 percent increase in social media mentions. Whatever the interests/key drivers are for each new visitor, we aim to learn about them, their preferences and interactions. From there, we can continue to optimize content and its distribution based on their level of engagement. The main question we want to ask and understand is: What is each user coming to our site looking for? And this is where having the right content partner can mean the difference between marketing success or failure, beyond the big game.
We want to get to know our audience on a personal level to better understand what they like, their interests and their curiosities. This supports our goal of delivering relevant content at the right time in the right channel. From our vantage point, personalization is key to extending engagement year-round through relevant content and a big part of that involves a rigorous test and learn phase.
We've learned that some of our users are smoothie enthusiasts, while others are interested in salad recipes. Through OneSpot, a cross-channel content personalization platform, for each individual we are able to recommend the most personally relevant Avocados content based on their individual interests and preferences. And not just around the Super Bowl, but throughout the year. Being able to engage our customers around their individual interests has required going beyond typical segmentation based approaches to tailoring digital experiences.
Building Loyalty by Engaging Individuals, Not Audiences
Reaching individuals through personalized content that addresses their unique interests is an effective approach that leads to better engagement. But, it also instills loyalty. While some marketers still rely on audience targeting, we have found that engaging individuals at a personal level is the most effective way to reach consumers.
For us it's about striking a balance of successfully engaging users without losing their attention. Once we gain a better understanding of why visitors are coming to our site, along with their preferred topics and channels, we can continually deliver relevant content and monitor and optimize that content based on our learnings.
By laying the essential foundation of engaging your customers through greater content personalization, applying a test and learn approach and doing so beyond the major marketing focal points throughout the year, you can build deeper loyalty. The ultimate quest for all brands is to deliver personally relevant experiences at a one-to-one level. In our quest, we've managed to find some secret ingredients that we hope you can savor as well.
Ivonne Kinser Director Digital Strategy & Innovation at Avocados From Mexico

Ivonne Kinser has spent the last 15 years specializing in the interactive space. Back in 2002 she led the first digital efforts of American Airlines in the Latin American region, including the development of the airline's multiple websites across the region. She also spent several years on the agency side with some of the best-known advertising groups such as Lintas, McCann Erickson Worldwide, and the Richards Group. On the corporate side, she has held senior director roles at several companies including the technology startup Joinem, and the all-American apparel manufacturer Haggar Clothing.

In 2014 Ivonne joined Avocados From Mexico as the head of digital media & strategy. At AFM she oversees all things digital, keeping the company on the cutting edge of the Web across the organization's four business segments: general market, multicultural, retail, and food service.

Within the three years that she has been leading the company's digital efforts, Avocados from Mexico's digital work has been recognized by different organizations and media. The multiple accolades include top #2 second-screen Super Bowl champion February 2015; #2 Top Digital Super Bowl campaign – Merkle Digital Bowl 2016; Most Engaging Cinco de Mayo Brands on Facebook recognition; Silver Communicator Award forAvocadosFromMexico.com copy writing; a Gold Stevie in the Websites Food and beverage category – Steve Awards.

Innovation, disruptive creativity and a non-traditional approach to digital marketing are the hallmarks of Ivonne's work.
Save
Save