Leading Seafood Brand Introduces Premium Quality Product with Retro Design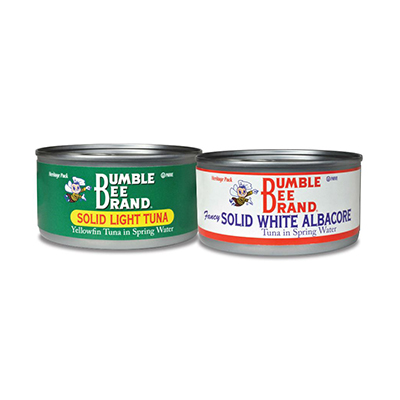 Bumble Bee Foods, North America's leading seafood company, has launched its new Heritage Pack, premium-quality products with special throwback labeling reminiscent of Bumble Bee products from the 1950s. Bumble Bee launched the products as a nostalgic homage to the brand's past and in response to continued consumer interest in clean foods with minimal ingredients.
The Heritage Pack products emphasize good and simple eating with just three ingredients including hand-selected solid white albacore or solid light yellowfin tuna, spring water and a pinch of salt. Products are available in 7-oz. easy-open ring pull cans making them ultra-convenient, ideal for sharing and optimal for creating delicious, contemporary recipes.
"The Heritage Pack is a fun way to introduce Bumble Bee to younger millenials looking for meal solutions that are high quality, delicious and packed with natural ingredients, and also to reconnect with Boomers that have fond childhood memories of eating Bumble Bee products," said Bumble Bee President and CEO, Chris Lischewski. "This back-to-basics approach is a focus for Bumble Bee as we continue to provide the highest quality seafood with wholesome, clean ingredients"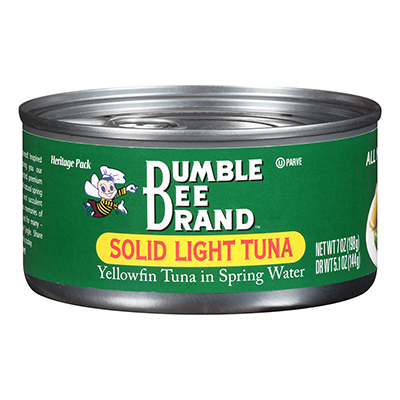 Bumble Bee is supporting the launch of its new Heritage Pack products with a number of interactive digital, radio and in-store activations, including a remake of Bumble Bee's 1970s commercial featuring a larger-than-life Bumble Bee Balloon and classic jingle. Creative partnerships have led to humorous video shorts with Richard Simmons and Mike Epps, plus health and wellness tips from LL Cool J. You can also find recipes, product information, Bumble Bee jingle ringtones and more at www.BumbleBeeHeritagePack.com.
About Bumble Bee Foods
Bumble Bee Foods, LLC, headquartered in San Diego, is North America's largest branded shelf-stable seafood company, offering a full line of canned and pouched tuna, salmon, sardine, and specialty protein products marketed in the U.S. under leading brands including Bumble Bee, Brunswick, Snow's and Beach Cliff, and in Canada under the Clover Leaf brand. The company also produces premium fresh frozen seafood under the Bumble Bee SuperFresh line. Bumble Bee SuperFresh seafood is cleaned, cut and fresh frozen within hours, then chef prepared with high-quality all natural ingredients.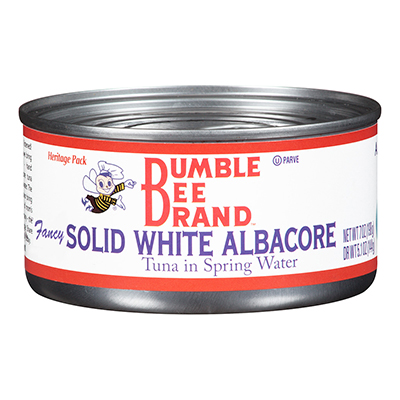 Bumble Bee's mission is to provide healthy and nutritious product and meal solutions that are sourced sustainably. Its BeeWell for Life brand philosophy and signature program by the same name encourage consumers to eat healthfully and deliciously while maintaining an active everyday lifestyle. Bumble Bee is a founding member of the Healthy Weight Commitment Foundation — a first-of-kind initiative in the U.S. involving a coalition of retailers, non-profit organizations and food and beverage manufacturers with a mission to help reduce obesity, particularly childhood obesity. The company actively promotes the responsible stewardship of global fisheries resources and is a founding member of the International Seafood Sustainability Foundation (ISSF) — a global partnership of scientists, tuna processors and WWF, the global conservation organization.
For more information on Bumble Bee Foods and the BeeWell for Life program, visit www.BumbleBee.com and www.BeeWellForLife.com. Join fans of Bumble Bee and healthy living on Facebook and follow us on Twitter.