CELEBRATE CINCO DE MAYO CALIFORNIA-STYLE WITH FRESH CALIFORNIA AVOCADOS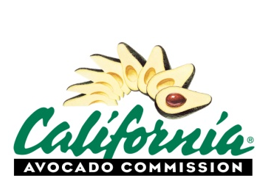 Some special events require a bumper supply of Fresh California Avocados and Cinco de Mayo is one of them. For Fresh California Avocado lovers, Cinco de Mayo salutes an historic date with a celebration of menu signatures that feature their favorite seasonal fruit.
Good news for operators, Cinco de Mayo also kicks off the peak of Fresh California Avocado ripeness and availability, and offers an ideal opportunity to showcase the fruit to its best advantage. Blessed with a mild, nutty taste, a rich, smooth texture, Fresh California Avocados infuse any dish with a unique California style and appeal. For Californians, the "good" in "good for you" means something delectable like the veg-centric Stuffed California Avocado Quinoa Salad or the classic California Avocado Flatbread Sandwich. In the Golden State, diners might start with a Verde Margarita and add a side California Avocado Cornbread. After all, it is Cinco de Mayo!
For more California-style Cinco de Mayo menu ideas, visit CaliforniaAvocado.com/Foodservice to preview the Fresh California Avocado recipe database and serving suggestions. Also on the site, find a variety of helpful resources–nutrition, selection, storage and handling information– for optimizing Fresh California Avocado usage.
About the California Avocado Commission
Created in 1978, the California Avocado Commission strives to increase demand for California avocados through advertising, promotion and public relations, and engages in related industry activities that benefit the state's nearly 4,000 avocado growers. The California Avocado Commission serves as the official information source for California Avocados and the California avocado industry. For information about California avocados, visit CaliforniaAvocado.com/Foodservice, or join us on Facebook at Facebook.com/CaliforniaAvocados and @CA_Avocados on Twitter, Pinterest and Instagram for updates.