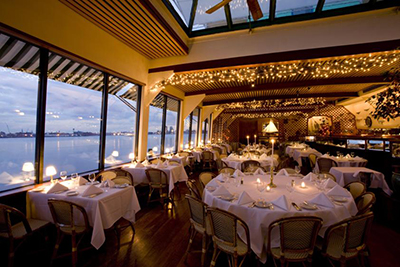 For New Yorkers looking to treat mom to a truly memorable Mother's Day celebration this Sunday, take her to brunch at The Water Club where she and the whole family can enjoy fresh seafood and classic American fare against a scenic backdrop of beautiful, unobstructed East River views. Known as one of the most beloved dining and waterfront destinations, The Water Club is the ideal place to spoil the most beloved woman in your life, and the timing couldn't be more perfect as earlier this month the restaurant reopened its seasonal rooftop bar, The Crow's Nest. Be sure to treat mom to a refreshing pre-brunch cocktail in the al fresco space, located atop the main dining room.
On Sunday, May 11th the restaurant will offer a special pre-fixe menu, created with mom in mind, by Executive Chef Aaron Bashy. In honor of the occasion, the refreshing springtime menu playfully infuses flavorful pink dishes such as:
Lobster Thermador with dry sherry sabayon
Ruby Red Yellow Fin Tuna with braised baby leeks
Wild Sockeye Salmon with chickpea fries, smoked tomatoes and pine nuts
Raspberry Financier with framboise tuile, raspberry orange compote
The pre-fix menu is priced at $85 per person and will be served for brunch, lunch and dinner on Sunday the 11th from 12:00pm to 9:00pm. To make reservations please call 212-683-3333, or please visit www.thewaterclub.com where you can also view the full pre-fixe menu.
About The Water Club: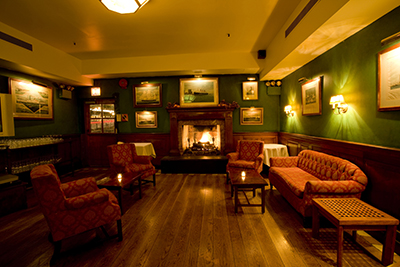 Opened by Michael Buzzy O'Keeffe in 1982, The Water Club serves wonderful classic American cuisine in a beautiful waterside setting against sweeping river views. A seasonal rooftop bar, The Crow's Nest, sits atop the main dining room and features a moderately priced menu and refreshing drinks from mid-May through late September. The Water Club also has three private party rooms, a lounge with a wood burning fireplace, and piano music nightly in the dining room. The restaurant has complimentary valet parking in the private lot and the first floor is handicapped accessible. Open for dinner Thursday through Sunday from 5:00 p.m. to 11:00 p.m., The Water Club is located on the East River between 29th and 32nd Street, just south of the 34th Street Heliport.
The Water Club is located The East River Between 29th & 32nd Streets in New York City. For more information, please visit www.thewaterclub.com and find them on Facebook and Twitter.