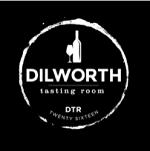 Dilworth Tasting Room's Head Bartender, Chad Whittington, brings fresh, new cocktails to the local Charlotte wine bar. Incorporating the flavors of the seasons, Dilworth Tasting Room's newest cocktail menu will consist of light, floral flavors.
The menu will have fan-favorites such as their Agave Maria, made with Ilegal Mezcal, pineapple juice, lime juice, Fernet Branca, organic agave, Peychuad's Bitters and garnished with an edible flower, as well as the Pearadise, made with Grey Goose Pear Vodka, St. Germain Elderflower Liqueur, lime juice, Angostura bitters, topped with Prosseco and garnished with a dehydrated pear and grated cinnamon.
"We're always using fresh ingredients, we never want to use anything from concentrate," said Whittington. "We focus on taking 'trendy' and classic cocktails and reinventing them in a way that aspires to the season, our clientele and those that don't drink."
A not-to-miss classic cocktail, the DTR Old Fashioned, will stay on the menu and guests can also expect to find new cocktails such as the Just Until Sunlight, Pineapple of My Eye and Cucumber Fresco. Catering to all Charlotte community members, all of the cocktails on the new menu can be made as mocktails upon request.
Known as a hidden treasure in Charlotte with a quaint patio, chic interiors and killer food and beverage menus – including this new cocktail menu, Dilworth Tasting Room will continue to lead the hospitality scene in the Queen City.