Chevys Fresh Mex Unveils New Look for its Restaurant Opening in Northridge Fashion Center on August 29th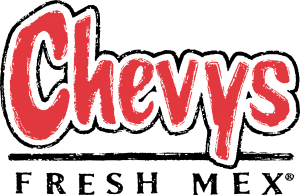 Chevys Fresh Mex – known for its sizzling fajitas, house made chips and salsa, hand crafted margaritas and California-inspired Mexican creations, will open a new location in the Northridge Fashion Center on August 29, 2016.
The 5,900 square foot, 200-seat restaurant is the first company-owned location to open since 2007. It is also the first restaurant under construction to open under the leadership of Bryan Lockwood, who became chief executive officer of Chevys parent company Real Mex Restaurants last year.
The dramatically distinctive design of the new Chevys is modern eclectic, with warm wood tones, industrial metals, and colorful artwork and includes a cantina and covered patio. One design feature is the comal, the griddle where house-made tortillas are made, surrounded by fresh white marble. Another is a neon sign in the cantina, La Dulce Vida, "The Sweet Life," which entreats guests to relax and enjoy the moment.
"The Chevys brand is about California freshness and authenticity. Unlike chain restaurants, the new eclectic design feels more like an independent restaurant – as in Mexican unchained," said Lockwood.
The Northridge menu will feature California-inspired, mesquite-fired flavor, with every dish made in house from scratch. Signatures include Chevys famous mesquite grilled fajitas – with citrus-chile marinated grilled meats, slow roasted carnitas or sautéed shrimp; farmers market enchiladas; made-to-order tableside guacamole; and hand crafted margaritas. A few items on the new menu include:
BBQ Chicken and Ribs: a barbequed quarter chicken in a citrus-achiote marinade with Mexican BBQ sauce, ribs and street corn. 17.00
Brisket Tacos: Two handmade soft flour tortillas filled with juicy beef brisket, tequila caramelized onions, cabbage slaw mix and cotija cheese. 13.00
Cal-Mex Chopped Salad: Served tableside. Lemon-rosemary chicken, arugula, roasted corn and avocado, asiago cheese, bacon bits and pepita seeds with pesto buttermilk dressing. 12.00
The new Chevys will employ 75 people from the local community. Chevys Northridge is open for lunch and dinner seven days a week. For more information, visit chevys.com.
ABOUT CHEVYS FRESH MEX®
There are 30 Chevys restaurants in California, Florida, Illinois, Maryland, Nevada, New York, Oregon, and Virginia, and an additional 13 franchised locations. The first Chevys Fresh Mex opened in Alameda, Calif. in 1981, offering the industry's first "Fresh Mex" take on Mexican cuisine. Chevys is owned by Real Mex Restaurants. For more information visit chevys.com.
ABOUT REAL MEX RESTAURANTS
With over 100 restaurants and eight brands including Chevys Fresh Mex, El Torito, Acapulco, and Pink Taco, Real Mex Restaurants is the largest operator of full-service Mexican eateries in the nation. For more information visit realmexrestaurants.com.