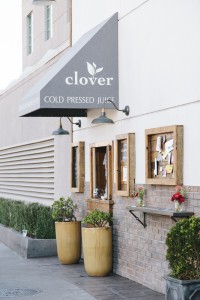 Clover Juice, one of L.A.'s most exciting and delicious brands is now available everywhere in the U.S. thanks to a new and unprecedented shipping overnight program.Created in 2013 by husband-and-wife duo Cassandra and Andrew Walker and their business partner Beau Laughlin, Clover's mission is to make the nutritional benefits of high quality juicing accessible to all. With this unprecedented delivering option, anyone in the U.S. can, within 24 hours, have access to the organic, raw, cold-pressed blends in a la carte options in addition to cleanses.
The unique juice blends that have quickly made Clover a go-to for Los Angeles foodies and health nuts alike recently began shipping overnight, exposing the country to the incredible produce and exotic flavors that only California provides year round. The new online ordering service includes one-time orders and monthly subscriptions ranging from eight to 64 juices per shipment. The system is extremely user-friendly, with customer service representatives available seven days a week to assist.
Historically, when consumers think about juicing or juice bars, there is a perception of it being exclusively for people who live uber-healthy or lavishly expensive lifestyles.Clover's focus has been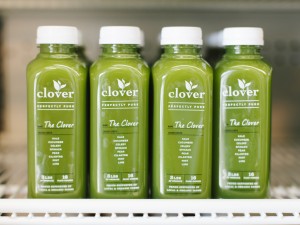 on moderation, creating a unique and luxurious experience for everyone, and as Clover's reach and production has expanded, their original principle that each healthy choice has a positive ripple effect has remained the same. Now families, offices, and health-conscious individuals everywhere can conveniently incorporate juicing into their routines.
"We believe in incorporating delicious cold-pressed juice into every lifestyle. Moderation is key and each healthy choice you make has a positive ripple effect," says co-founder Cassandra Troy Walker. "We can't wait share what we love to create with the rest of the U.S." Online purchase as well as a list of flavors are available at the Clover Juice website,www.cloverjuice.com.