THE MCKITTRICK HOTEL INTRODUCES THE CLUB CAR A SUMMER DINING RESIDENCY BY CHEFS LEE HANSON AND RIAD NASR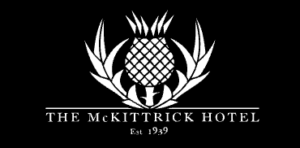 The McKittrick Hotel (542 West 27th Street), home of Sleep No More, introduces The Club Car, a new limited-engagement dining concept and residency by renowned chefs Lee Hanson and Riad Nasr. The Club Car officially opens on June 1st.
While the pair has been quietly consulting for The McKittrick Hotel for the past year, The Club Car marks their public debut. The former executive chefs of Balthazar and Minetta Tavern have created a prix-fixe surf-and-turf concept that combines their extensive French technique and chophouse expertise with a New Orleans spirit of excess and accessibility. The centerpiece of the three-course meal is a dry-aged boneless ribeye topped with one of four decadent seafood offerings.
"The menu is inspired by our mutual love and appreciation of the popular steak joints that used to dot Manhattan, like Beefsteak Charlie's, combined with the brilliant simplicity of French chophouses such as Le Relais de Venise L'Entrecôte," said Nasr.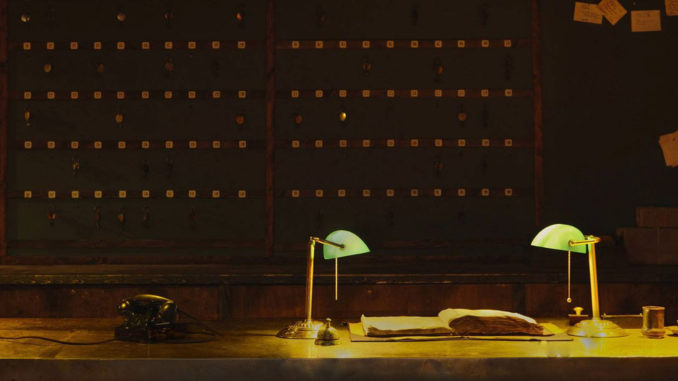 The Club Car's menu is an indulgence that is perfectly suited for pre- and post-theater dining, starting at $65 per person. The meal begins with spring crudités on ice, warm, fresh-baked Parker House rolls, and soup or salad. Taking center stage of the main course is a 10oz. cut of dry-aged Boneless Ribeye, grilled to order and accompanied by choice of succulent Broiled Lobster, Soft Shell Crab with Ramp Butter, Scallops Romesco, or Razor Clams Oreganato (carnivores can opt for an Oxtail "turf & turf" pairing instead). Crispy fries and market vegetables accompany the main course, while Lemon Cake or Chocolate Caramel Tart provide a sweet ending to the experience.
To pair with the menu, a selection of classic cocktails with a seasonal twist are offered alongside The McKittrick Hotel's international wine, beer, and spirit list. Highlights include the new signature Sleep No More #2 (Smith & Cross rum, Mezcal, Campari, pineapple, Amontillado, lime and walnut bitters), The Pullman (Ketel One vodka, lemon, honey syrup and prosecco) and the namesake Club Car Collins (Plymouth gin, celery, yuzu, lemongrass, soda and Peychaud's bitters).
The Club Car space, which has been meticulously designed specifically for this summer-only experience, is inspired by iconic New York oyster bars and chophouses. Evoking a bygone golden age, the dining room has been outfitted with cozy corner banquettes, tables for two and low lighting that tinkles with seashell accents overhead. A custom-made mirrored wall, overlaid with an oak fish scale pattern, is framed by an arch of marquee lights in the center. Rotating resident DJs provide a chill, funky vibe courtesy of authentic vinyl turntables. To provide a singular dining experience in true McKittrick style, seating is available in intimate, 1930's-inspired train cars as well as the 120-seat main dining room.
Fans of the chefs and Gallow Green's pizza program, which Hanson and Nasr created for the hotel's rooftop last summer, will want to hurry aboard: the partnership is destined to be a summer romance through Labor Day Weekend.
The Club Car will be open for dinner service

Thursday

,

Friday

, and

Saturday

from

6 to 11pm

, later expanding to include additional nights. The McKittrick Hotel is located at 542 West 27th Street, New York, NY 10001. For reservations and additional information, visit
www.mckittrickhotel.com
or call 212-564-1662.
About The McKittrick Hotel
The McKittrick Hotel

is

home of the immersive theater spectacle Sleep No More

,

rooftop garden bar Gallow Green, jazz age-inspired speakeasy Manderley Bar and The Heath, a full-service restaurant that moonlights as a live music venue. The McKittrick is also renowned for elaborate costume parties and one-of-a-kind events, including The McKittrick Masquerades.
About Lee Hanson and Riad Nasr
Lee Hanson and Riad Nasr were the co-executive chefs of Balthazar and Minetta Tavern in New York City, opening both to wide acclaim with each garnering two- and three-star reviews in the New York Times, respectively. In addition, Minetta Tavern received a Michelin star under their direction. They are also the co-authors of the award-winning The Balthazar Cookbook. The duo is opening their own restaurant in TriBeCa later this summer.