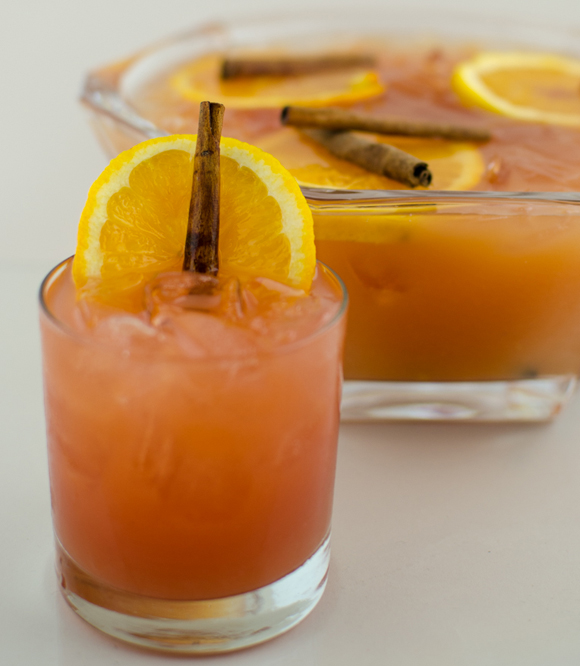 Entertain the ghouls and gals this Halloween with Mandarine Napoléon's Marengo's Punch. Named after Napoléon Bonaparte's famous battle horse, this punch has kick and is sure to awaken the spirits on All Hallows' Eve.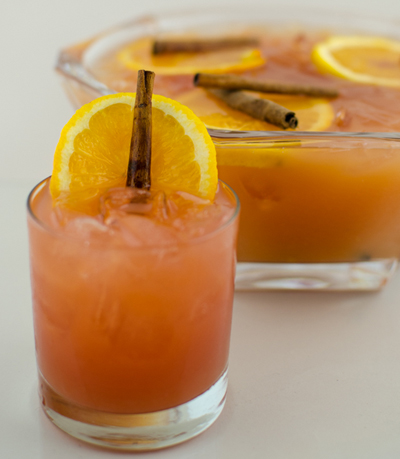 Marengo's Punch
8 oz Mandarine Napoléon
6 oz Cranberry Juice
4 oz Orange Juice
2 oz Lemon Juice
6-8 Dashes of Bitters
Garnish: Orange wheels and cinnamon sticks
Serving size: 4 people
Punch bowl, multiply recipe by 3
About Mandarine Napoléon
Mandarine Napoléon (SRP $37.50) is an exquisite, well-balanced blend of mandarins and refined 10-year-old aged cognac. Dating back to the early 1800s and its roots stemming from the hands of Napoléon Bonaparte, the liqueur's history is as rich as its distinctive flavor. The drink was custom made for Napoléon Bonaparte after the emperor came across the chemist Antoine-François de Fourcroy, known for his extraordinary skill of distilling. It was not until 1892, after the two had died, that the liqueur was introduced to the public. Mandarine Napoléon is currently found in well over 100 countries and relaunched in United States in 2011. Mandarine Napoléon is the first liqueur composed of mandarins and cognac, permitting a smooth taste, as opposed to the sour flavor encountered in other citrus-based liqueurs. The drink is composed of only natural ingredients.
Mandarine Napoléon has earned numerous rewards and praise, including a 5-star-rating by Simon Difford of Class Magazine, 94 points from Wine Enthusiast's February 2012 Buying Guide, a Spirits Gold Medal at WSWA Tasting Competition 2013, an International Craft Awards 2013 Gold Medal, and a Gold Medal and Best in Category Award for Liqueurs at the 2013 San Diego Spirits Festival International Spirits Competition.