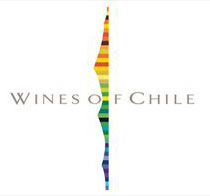 Wines of Chile began a series of sweepstakes today, in conjunction with the launch of restaurant week promotions in New York, Miami and Washington, D.C. and will result in one grand prize winner in each respective location.
Participating restaurants will feature at least one Chilean wine on their menu during the "Taste Chile 2013" campaign in each city. After dining at an eligible location, patrons will be encouraged to vote online for their favorite restaurant and Chilean winery and enter for a chance to win an ultimate dining package. The grand prizes, which will be awarded to one winner in each city, include a Sommelier-hosted, Chilean-themed dinner for the winner and nine guests at a participating restaurant of the winner's choice, valued at $3,000.
"Restaurant weeks allow diners to sample all sorts of eateries, cuisines and wines that they otherwise may not have the chance to enjoy," said Jake Pippin, Marketing Coordinator of Wines of Chile USA. "This is a great opportunity for consumers to experience many of the wines of Chile expressive of the country's unique and varied terroir."
The New York "Taste Chile 2013" Sweepstake runs from July 22–August 16, while Miami and Washington, D.C. "Taste Chile 2013" Sweepstakes will launch at later dates, from August 1–September 30 and August 18–25, respectively. All entrants must be 21 years or older and can enter the sweepstakes through the contest's website, TasteChile2013.com, which also features a list of participating wineries and restaurants.

For more information on Wines of Chile, please visit www.winesofchile.org <http://www.winesofchile.org> or the company's Facebook and Twitter pages at http://www.facebook.com/WinesOfChile and http://twitter.com/DrinkChile.

###
About Wines of Chile
Wines of Chile is an organization committed to promoting the quality and image of Chilean wine throughout the world. It has offices in Santiago, London and New York, as well as representatives in Canada, Ireland and Denmark. Wines of Chile also works closely with ProChile to develop and offer promotional and educational programs in Asia, Latin America and Europe. Wines of Chile's 86 member wineries belong to Vinos de Chile and represent 88% of Chile's bottled wine exports.