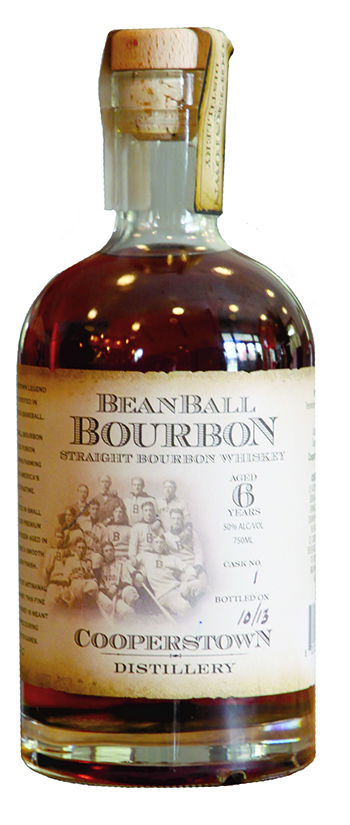 New York State micro-distillery produces distinctive, hand crafted spirits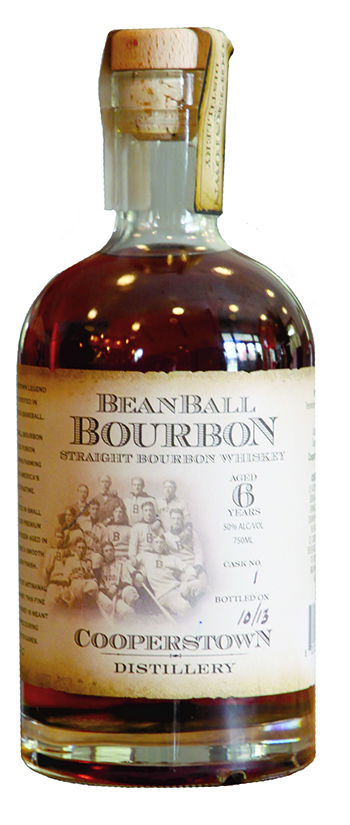 The Cooperstown Distillery, a micro-distillery serving small-batch, hand crafted spirits, officially opened its doors this week. Located in the heart of Cooperstown, NY, home to the famous National Baseball Hall of Fame, the distillery will welcome thousands of travelers, baseball fans and spirits connoisseurs each year.
Cooperstown Distillery is a fully operational distillery producing and selling the finest varietals of bourbon, gin and vodka on site. The distillery celebrates the history and culture of Cooperstown and America's favorite pastime, baseball, through distinctive branding and the highest quality artisanal distilling practices.
The opening of the Cooperstown Distillery is among a growing trend of local New York State distilleries, large and small, now toasting a huge revival since the end of Prohibition, 80 years in the making. The distillery is also extremely proud to be listed as a Farm Distillery sourcing and utilizing over 51% of New York State based agricultural products.
The distillery worked with the prolific, Carl Stahl GmbH, based in Stuttgart, Germany to create the custom still. CARL GmbH is celebrating over 140 years of still making tradition in the fine art of distillery technology as Germany's oldest distillery fabricator since 1869. Cooperstown Distillery is honored to welcome this meticulously custom-crafted pot and column still to its new home on 11 Railroad Avenue.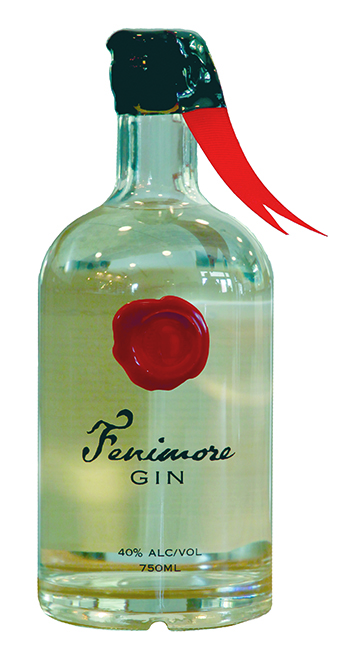 "Opening a micro-distillery in Cooperstown has been a dream in the making for quite a few years," states Gene Marra, Founder of Cooperstown Distillery. " Cooperstown is known for its booming tourism, spectacular location and loyal baseball fans. It was only natural to produce distilled spirits in this region and I am excited to join the dozens of other craft distilleries opening in the state from the Adirondacks to Brooklyn".
The Cooperstown Distillery has released its first collection of three unique, hand crafted spirits – Beanball Bourbon, Fenimore Gin and Glimmerglass Vodka.
Beanball Bourbon – A 6 year-old barrel aged straight Kentucky Bourbon that's charcoal filtered and bottled at 100 proof. Beanball Bourbon is named after the dangerous baseball pitch, " the beanball," strategically used by frustrated pitchers and intended to hit batters in the head to scare them off the plate.
Fenimore Gin – Distilled with 15 botanicals, including native New York State Lilac, Fenimore Gin is named after the prolific and popular 19th century American writer, James Fenimore Cooper. James lived most of his life in Cooperstown, which was established by his father William. Cooper is known for his historical romances of frontier and Indian life in the early American days of Colonial America.
Glimmerglass Vodka – Made from 100% New York State Wheat. The vodka honors Glimmerglass Lake, James Fenimore Cooper's bucolic setting for many of his novels.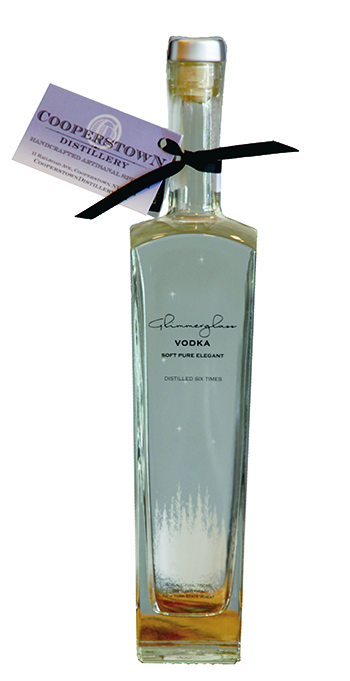 This holiday season, Cooperstown Distillery will proudly debut their Abner Doubleday "Double Play" Vodka, a decanter bottle named in honor of the inventor of baseball, Abner Doubleday. This unique glass decanter comes packaged in a period,nostalgic box individually wrapped in tissue just like the old time "hardballs" were once wrapped. Each hand blown bottle is designed in the shape of an actual baseball right down to the 108 stitches on the "ball". These decanter baseball shaped bottles will be perfect for gifting this holiday season. The "Double Play" Vodka will be available on November 20th.
The distillery features a full-service tasting room with an expansive bar area offering free tastings and tours daily. The distillery is complemented with an eclectic retail shop that carries exclusive barware and artisan mixers such as bitters from Brooklyn Hemisphere and Fee Brothers, glassware, t-shirts and novelties. A restaurant is also planned for next summer. The Cooperstown Distillery is also a distinct location for group outings, corporate events and weddings.
Cooperstown Distillery is located at 11 Railroad Avenue (in the village), Cooperstown, NY 13326. The distillery is open 7 days a week through January 1, 2014. Hours are 11:00am – 6:00pm, Monday – Saturday and 12:00pm – 5:00pm on Sunday.
For more information, please visit www.cooperstowndistillery.com