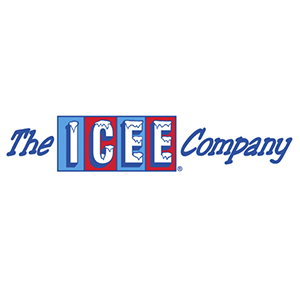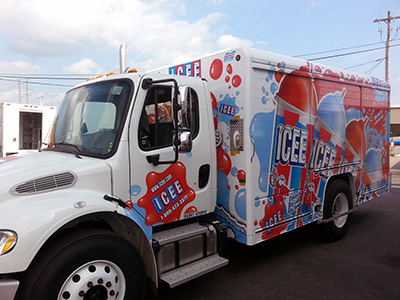 The ICEE Company, leader in the Frozen Beverage Industry, announces NEW Freightliner Route Sales Delivery Truck. The new truck is a Freightliner M2 chassis with dropped Frame Rails, 6-Bay side loading beverage body and 26,000 GVW. The engine used is a Cummins ISB 6.7L diesel with a transmission Allison automatic 5 speed. This new and improved truck meets 2014 EPA heavy duty requirements for clean air emissions and fuel efficiency.
The ICEE Company invests heavily in safety to prevent accidents and avoid injuries to its drivers and those who share the road. The new trucks are equipped with Smart Drive Video Capture systems. Smart Drive drives safely and fuel efficient through vehicle data, and video event recording technology, combined with a comprehensive driving performance program. Mobile eye artificial vision technology keeps an "eye" on the road and alerts drivers of any impending dangers giving them time to react and prevent the accident from taking place. A back-up camera with driving monitor provides drivers with clear visual of area behind the vehicle and when in reverse, warns the driver with audible alert of objects behind vehicle.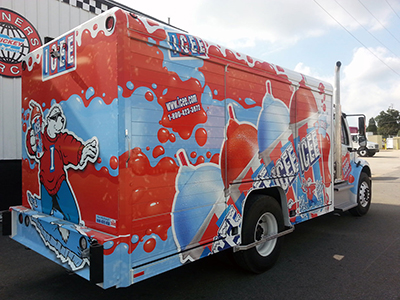 The new custom graphic wraps give the truck an exciting and striking appearance. Dan Fachner, President of the ICEE Company, said "These eye-catching and updated Freightliner Trucks are performance ready and equipped to help make everyday a safe and efficient drive. We look forward to having this new vibrant look on the road. "
About The Icee Company
The ICEE Company, the leader in the Frozen Carbonated Beverage Industry, offers the most comprehensive FCB package and service network in the industry. The ICEE Company is a subsidiary of J&J Snack Foods Corp (NASDAQ: JJSF), and operates branch offices throughout the United States, Mexico and Canada.