(New York, New York) – September 13, 2013: Crumbs Bake Shop, Inc., the nation's largest specialty cupcake retailer announces the planned opening of the company's first-ever gluten-free store in October, 2013. Located in New York City's Greenwich Village (37 E. 8th St., between University and Broadway), Crumbs Gluten Free will feature the same cupcakes, cookies, brownies and pastries that the brand is known for in gluten-free versions. This new assortment will be baked at a completely gluten and peanut-free bakery and delivered fresh daily to the store. In addition to the cupcakes and pastries for which Crumbs Bake shop is famous, Crumbs Gluten Free will also offer gluten-free breads, quiches, pies, tarts and more.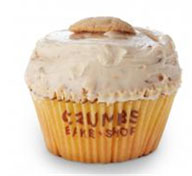 "By adding gluten-free alternatives to our already distinctive assortment of gourmet cupcakes and desserts, we are truly opening our doors to a whole new group of consumers who may not have had the chance to taste our desserts before," says Julian R. Geiger, President and Chief Executive Officer of Crumbs Bake Shop, Inc. "Now, those who live a gluten-free lifestyle will be able to enjoy the Crumbs experience."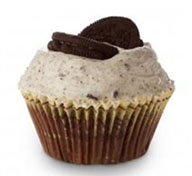 The first Crumbs Bake Shop opened in 2003 on the Upper West Side of Manhattan and is
well known for its innovative and oversized gourmet cupcakes. The Company currently has 79 locations in 12 states and the District of Columbia, including 19 stores in super regional malls.
For more information visit www.crumbs.com