Brand Action Team, Beacon Beverage Imports, and MHW to Drive the U.S. Introduction of The #2 Rum in the World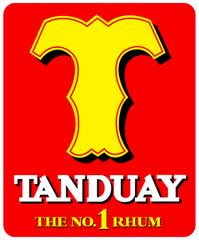 TANDUAY Distillers, Inc. has selected Brand Action Team, Beacon Beverage Imports and MHW, Ltd. to lead the introduction of TANDUAY Asian Rum to the U.S. market this summer. Established in the Philippines in 1854, Tanduay Rum stands among the world's most decorated spirits and is second only to Bacardi in worldwide sales volume.
"As we began to lay the groundwork for making Tanduay a global brand, it was clear that the United States was an important, yet untapped market," said Lucio K. Tan, Jr, President of Tanduay Distillers, Inc. "Brand Action Team, Beacon, and MHW bring to the project track records in successfully launching new spirit brands, and possess strong category experience that will help us quickly establish a U.S presence."
TANDUAY Asian Rum will be introducing Silver TANDUAY and Gold TANDUAY offerings to the U.S. market, both of which received "Best Buy" ratings from BTI (Beverage Tasting Institute of Chicago) and scores of 93 from Tasting Panel Magazine in 2012. "Tanduay is a true Asian jewel," said Steve Raye, Managing Partner, Brand Action Team. "With more than 160 years of heritage pleasing rum lovers around the world, Tanduay is ready to hit the U.S. market. This is a brand that U.S. consumers are going to love, and we're thrilled to bring this award winning rum to America."
Brand Action Team is a marketing consulting company specializing in helping spirit, wine and beer brands enter and grow in the U.S. market. In addition to managing the entire launch and brand strategy, their direct responsibilities for Tanduay include advertising, public and trade relations, and social media marketing.
The Tanduay U.S. team also includes HCA/Mindbox (Creative), Beacon Beverage Imports, and MHW, Ltd. of Manhasset, NY. Beacon Beverage, led by Dave Stringfellow, will focus on distribution and key account management. John Beaudette, President and CEO of MHW, Ltd and his team will be responsible for the administrative, regulatory compliance, transportation, logistics and other services related to the import and physical distribution of Tanduay in the US.
The launch of Tanduay Asian Rum is scheduled to take place this summer in select markets.
# # #