Handcrafted tea blends emulate a premium coffee taste with the health benefits of tea
Java Tea Co. announces official launch ofthe first ever coffee-inspired tea. Java Tea blends are made with organic green tea and rooibos, mixed with other perfectly selected organic and natural ingredients to create an incredibly healthy, bold yet balanced brew with twice the amount of antioxidants.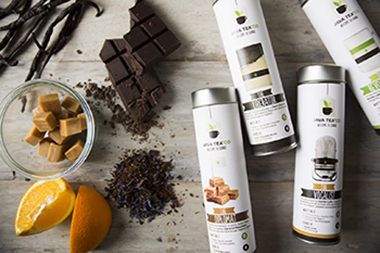 "Our teas were created with both coffee and tea lovers in mind. I had the need for a healthy yet flavorful beverage, and found out through this process that I wasn't alone," said founder and CEO of Java Tea Co., Preston Caffrey.
For seven years, Preston was mentored by one of the most sought after tea guru's in the world, spending years together dreaming up and perfecting the incredible brew that would later become Java Tea. In 2010, Preston sold everything and moved his family of four to Italy. Breaking away from the daily grind, it was there that the "Slow. Down." culture of Java Tea was born. It was no longer about the fast-paced coffee-to-go lifestyle, but an art of life appreciation, taking in the moment and experiencing the now.
"In Italy, people come together to enjoy an afternoon espresso. It's a big part of their culture that tea lovers crave too," said Preston. "Java Tea is the perfect vehicle to help people slow down, just for a moment, and experience life with one another. I truly do believe that when people are present, together and connecting, they can change the world."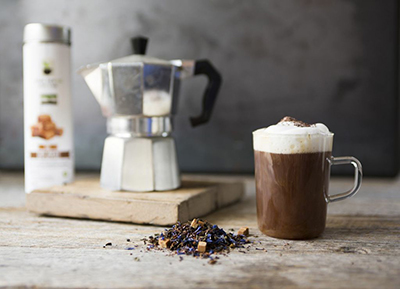 Java Tea Co. currently offers four different tea blends named after the persona of those who have caused a revolutionary movement, each of which vary in flavor and overall experience: The Revolutionary (Vanilla Latte), The Diplomat (Caramel Macchiato), The Liberator (Dark Chocolate Mocha) and The Activist (Espresso).
Java Tea Co. encourages people to brew their tea using an Italian stovetop espresso maker, which brings out the richness in their teas, however, the teas can be brewed any other way and still taste great. Additionally all of their teas have been naturally infused with green tea extract giving them two times the antioxidants.
Java Tea Co. continues to grow and hopes to begin selling their coffee-inspired teas through select craft coffee and tea brew houses, as well as natural and organic grocery stores.
Java Tea is available for purchase online at JavaTeaCo.com for $12.95 per tin. For more information about Java Tea Co., please visit: http://javateaco.com/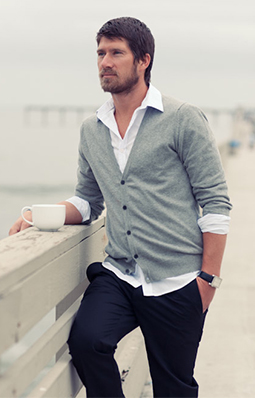 Java Tea Co. is the creator and manufacturer of coffee-inspired, handmade, loose leaf tea blends that are made with organic tea, herbs, flavors and spices. Based in Cardiff by the Sea, CA, Java Tea was designed to create humanconnection and a culture of change. Inspired by Italian tradition, founder and CEO of Java Tea Co., Preston Caffrey, was determined to push the boundaries of what tea can be. With flavors of vanilla latte, caramel macchiato, dark chocolate mocha and espresso, Java Tea is a coffee-inspired beverage with 2x the green tea antioxidants; providing drinkers with the health benefits of tea and the taste of coffee in every cup.
Java Tea Co. aims to promote change and increase cultural awareness. Their blends are handcrafted to enhance the flavor and quality of its brews.
Java Tea Co. is about slowing down, taking in the moment and participating in life with one another. Its sense of culture, community and connection defines Java Tea. Java Tea Co. was fully funded through Kickstarter on December 7th, 2012. For more information about Java Tea Co., please visit: http://javateaco.com/