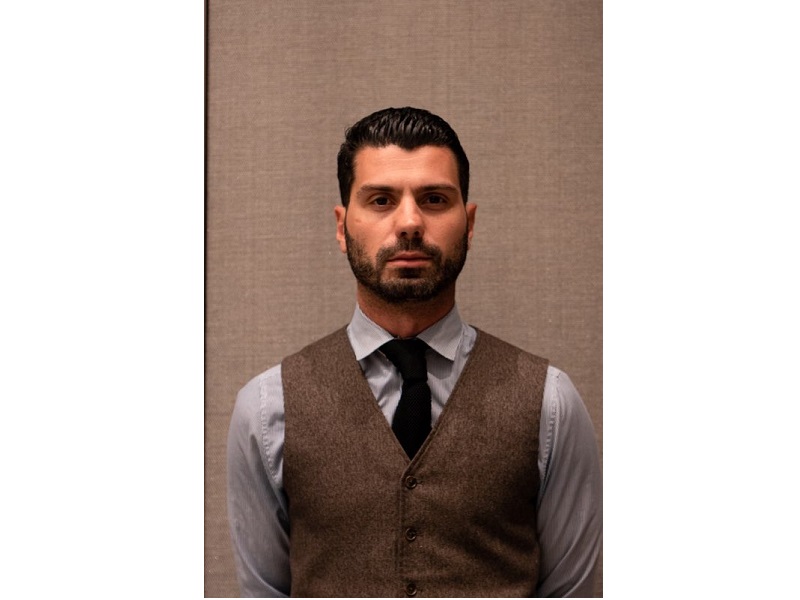 Daxton Hotel, a modern luxury hotel located in Birmingham, Michigan, announces the appointment of Cosimo Bruno as Beverage Curator. In this role, Bruno will oversee all aspects of creating the hotel's wine and cocktail program, including for flagship restaurant Madam as well as Geode Bar and Lounge. Bruno will craft unique rotating menus featuring fresh ingredients; work with distributors for featured cocktails; train employees on mixology processes and oversee special on-property happenings. Bruno will also work closely with the Director of Restaurants and Bars, Rebecca Dybowski, to elevate guests' culinary and beverage experiences. Bruno will also work closely with the Sales team to further enhance beverage offerings for all in-house groups, corporate meetings and social events.
"Cosimo's arrival further propels the storytelling as he begins to curate and hand-craft unique expressions of libations at large. Given his passionate background it is only natural that Cosimo will quickly enhance the offerings and establish a robust and rare beverage program for Daxton to be enjoyed by the local community and global traveler," said Raj Radke, Managing Director, Daxton Hotel. "Bruno enhances upon the exceptional hospitality that Daxton has become known for."
Bruno joins Daxton Hotel with a strong background in hospitality and culinary arts. He is also exceptionally skilled in molecular gastronomy, wine knowledge and culture. He has held the roles of both Director of Operations as well as Sommelier at Caravaggio and Sistina, two landmark Manhattan restaurants serving traditional Italian cuisine in a fine dining atmosphere. Prior to these positions, Bruno was Head Mixologist at Maxwell's Chophouse in New York City, where he designed a diverse cocktail and spirits menu based on scratch ingredients and custom components, with a focus on molecular gastronomy. He has also held the position of Private Chef, where he created dynamic and delicious personalized weekly menus, tasting menus, and private event offerings.
Throughout the year, Cosimo will create special cocktail programs, menus and experiences for Daxton Hotel. On Wednesday, November 23, he will launch a limited-time speakeasy within the hotel, serving custom cocktails such as the new Daxton Old Fashioned, featuring the hotel's bespoke bourbon in partnership with Heaven's Door Whiskey, among others.
Outside of creating an exceptional beverage program for Daxton Hotel, Bruno enjoys traveling, going to concerts, being informed about the latest in the science community, and working on his car. Originally from New York City, Bruno graduated from New York University with a degree in Chemistry. He currently resides in the Detroit, Michigan area.
For more information about Daxton Hotel, please visit: www.daxtonhotel.com