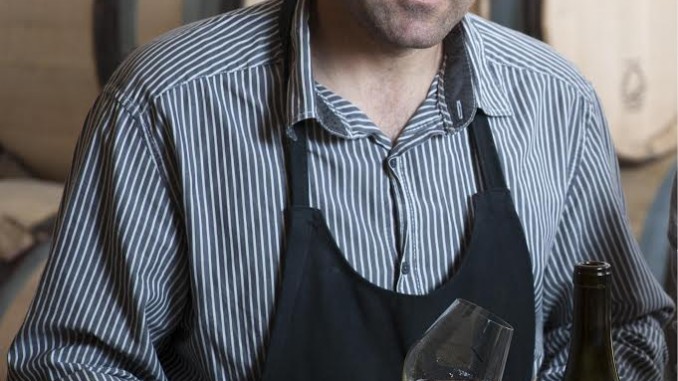 Domaine Philippe Colin Appoints Cape Classics For All U.S. Imports
Fine Wine Importer Makes Further Inroads In France, Partners With Legendary Burgundian Producer
In its first major announcement in the New Year,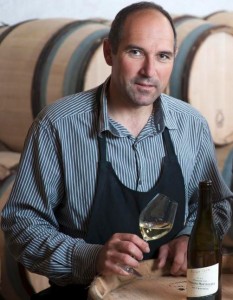 celebrates its appointment by lauded Domaine Philippe Colin to become the brand's exclusive importer in the United States. Nearly 15 wines from the 2014 vintage will hit U.S. shelves in April, and will be distributed by Cape Classics's partners nationwide. This new addition to the importer's portfolio of fine wines comes on the heels of several significant recent acquisitions in France, securing Cape Classics a position as a very serious player in the French category, specifically in the hallowed region of Burgundy.
"In reviewing our long-standing U.S. business in the wake of the many changes taking place, I felt that it was time to find our way back to a more traditional import partner who placed a strong emphasis on personalized relationships, who held professionalism to the highest level and who was committed to the highest standard of brand and people management possible," commented Philippe Colin, Proprietor and Winemaker at Domaine Philippe Colin. "Cape Classics seemed a good choice for our business, not only because they have made a very successful entré into the importation of French wines to the U.S., but they are also perfectly positioned to champion the launch of Topiary, our new South African winery project in the United States. Domaine Philippe Colin is eager to start this new journey with Cape Classics."
Domaine Philippe Colin's legacy is deeply linked to that of the remarkable Michel Colin, Philippe's father, who can trace his Chassagne-Montrachet lineage back to the 1850's, when the legendary Michel Colin-Deléger settled in the appellation. Over a century later, Michel Colin established his winery in 1987 and quickly gained an impressive reputation as one of the foremost producers in this region of Burgundy. Today, the estate spans 30 acres primarily in the Chassagne-Montrachet area, but also in Santenay, Puligny-Montrachet and Saint-Aubin. Philippe's winemaking philosophy is one of little intervention, respecting the soil and natural processes. Grapes are hand harvested and treated with great care in the cellar. Through his thoughtful winemaking processes, he has been able to not only safeguard the distinguished and legendary heritage created by his father, but also to create his own unique and ethereal benchmark in his highly expressive wines.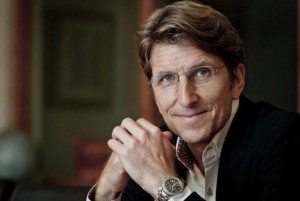 "Burgundy is home to some of the world's greatest wines, and we knew that if Cape Classics was ever to be taken as seriously in France as we are in South Africa, it would be critical for us to ultimately work with the best that Burgundy offers," remarks Andre Shearer, Chairman and CEO of Cape Classics. "Partnering with Domaine Philippe Colin clearly offers us a remarkable opportunity as we expand our Burgundy focus. The Domaine is a true jewel of the village of Chassagne Montrachet!"
The current list of wines in the portfolio is as follows (SRPs subject to change):
Domaine Philippe Colin Bourgogne Chardonnay 2014 – $34.99
Domaine Philippe Colin Saint-Aubin 1°Cru Les Combes 2014 – $64.99
Domaine Philippe Colin Saint-Aubin 1°Cru Le Charmois 2014 – $64.99
Domaine Philippe Colin Chassagne-Montrachet 2014 – $59.99
Domaine Philippe Colin Chassagne-Montrachet 1°Cru Les Chaumées 2014 – $89.99
Domaine Philippe Colin Chassagne-Montrachet 1°Cru Les Vergers 2014 – $109.99
Domaine Philippe Colin Chassagne-Montrachet 1°Cru La Maltroie 2014 – $109.99
Domaine Philippe Colin Chassagne-Montrachet 1°Cru Les Chenevottes 2014 – $109.99
Domaine Philippe Colin Chassagne-Montrachet 1°Cru Clos St Jean 2014 – $89.99
Domaine Philippe Colin Chevalier-Montrachet 2014 – $424.99
Domaine Philippe Colin Bourgogne Pinot Noir 2014 – $31.99
Domaine Philippe Colin Chassagne-Montrachet Les Chênes 2014 – $59.99
Domaine Philippe Colin Santenay 1° Cru Les Gravières 2014 – $59.99
DomainePhilippe Colin Chassagne 1° Cru Morgeot 2014 – $79.99
Cape Classics will begin taking orders immediately for the upcoming 2014 vintage, with plans to honor previous allocations. For more information, visit www.capeclassics.com.
ABOUT CAPE CLASSICS
Behind every farm, winemaker, bottle and grape lies an untold story. Collectively, we discover these tales and share them with our customers. Demanding authenticity, Cape Classics operates the "old-fashioned" way, with relationships and social responsibility at the forefront of our business. The 29 wineries we represent throughout South Africa and France embrace sustainable eco and social practices, doing their part to help preserve lands for future generations while improving the human condition now. Our wines are expressive, crafted with passion and perspective, and delivered with the same hallmark levels of service and professionalism since 1992.
Additionally, a portion of the global sales from our Indaba brand is allocated to the Indaba Education Fund (IEF). A fully accredited 501c3, IEF supports early childhood development by providing AMI Montessori infrastructure, learning materials and teacher training at schools established for wineland workers' children.