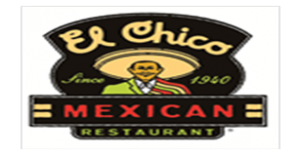 El Chico, a Dallas-based, renowned Mexican restaurant, is opening in Abu Dhabi's World Trade Center Mall on January 23, 2015.
The franchisee is Saleh Bin Lahej Group – Hospitality Division (SBLF-HD), which has opened two additional El Chico locations in the UAE. The same authentic El Chico recipes will be what is presented at the new location. The company expects great success following in the footsteps of their other Middle Eastern franchise locations. International franchise growth is a key tenet in the growth plans for this successful brand.
El Chico's success with its first restaurant in the capital at Dalma Mall has led to a strong commitment by Saleh Bin Lahej – Hospitality Division in adding a second outlet at the World Trade Center Mall.
"We are humbled and excited by the positive reaction to El Chico's first outlet in Abu Dhabi and this motivated us to pick up the game and return the enthusiasm by opening our second outlet in the capital in a matter of months," said Mr. Mohammed Saleh Bin Lahej, Group Chairman of SBLG-HD.
"The opening of El Chico at WTC in Abu Dhabi is further evidence that UAE has a real appetite for Mexican food. We are grateful for the commitment by Saleh Bin Lahej Group – Hospitality Division," said CRO Chief Executive Officer John D. Harkey, Jr.
CRO plans continued development in UAE and will aggressively pursue new development opportunities for El Chico in neighboring countries such as, India, Turkey, Malaysia, Morocco, and Singapore.
El Chico is operated by Dallas-based Consolidated Restaurants Operations (CRO), a privately held company. Their concept portfolio includes Black Oak Grill, Cantina Laredo, Cool River Café, Silver Fox, Good Eats, Lucky's and III Forks brands with 110 restaurants in the US, UK, UAE, and Saudi Arabia.
About El Chico
Founded by "Mama" Adelaida Cuellar, the uniqueness of El Chico is carved in the scrupulous passing on of Cuellar's family recipe of Mexican favorites. Today, Cuellar's recipes, work ethics and determination can still be found at the kitchen of El Chico. In 2008, the first El Chico Restaurant in Dubai was opened at The Walk in Jumeirah Beach Residence in celebration of the most colorful and joyous holiday in Mexico, Cinco De Mayo.
About Saleh Bin Lahej Group- Hospitality Division
Today, Saleh Bin Lahej Group-Hospitality Division holds the franchises of major U.S. based culinary brands such as Chili's, Romano's Macaroni Grill, El Chico, Cantina Laredo, Silver Fox, III Forks along with Asia-based culinary brands, namely Black Canyon and The Pizza Company. Saleh Bin Lahej Group-Hospitality Division has been operating Casual Dining Restaurant Brands from its humble beginning in 1997. Today, the Group has grown to 49 branches across the Middle East, while nurturing more than 1,700+ employees.