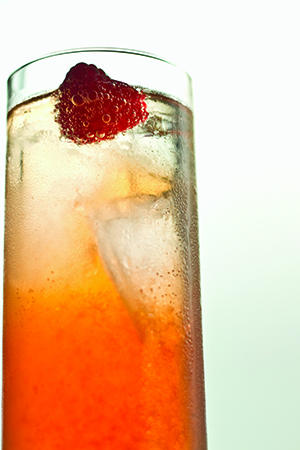 Paris-Born Brand Unveils 24-Hour Curated Soundtrack by French Bossa Nova Band Nouvelle Vague and 'Sparkling' Aperitif Cocktail Program
Kicks off with Live Nouvelle Vague Performances and Around the Clock Santés at Le Méridien Hotels Globally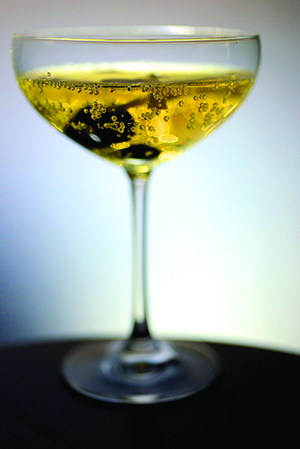 Le Méridien Hotels & Resorts today announced a global partnership with French Bossa Nova band, Nouvelle Vague, to curate a 24-hour soundtrack for every Le Méridien hotel around the world. Additionally, the band will embark on a live tour to select destinations worldwide throughout the year. The partnership coincides with the launch of Le Méridien brand's new global beverage program, Le Méridien Sparkling, inspired by the European aperitif culture. Both initiatives further elevate the signature Hub experience, a reinterpreted lobby space where curious-minded travellers and locals converge for creative exchange. The curated soundtrack, combined with effervescent spritzers and cocktails, will transition Le Méridien Hubs from day to night, offering a modern twist to the social ritual of cocktail hour.
"Our new 24-hour soundtrack and nightly aperitif experience further evolves the programming of our signature Le Méridien Hub," said Brian Povinelli, Global Brand Leader, Le Méridien & Westin. "Inspired by our European roots, the new social elements set the tone for a perfect evening for both our Le Méridien guests and locals, creating a unique hotel experience unlike any other."
To mark the launch of these two new programs, Le Méridien hotels around the world will hold aperitif-inspired santés (or cheers) for guests this evening. The first santé event will take place at Le Méridien Kuala Lumpur, featuring a live performance by Nouvelle Vague. Other Le Méridien hotels will then host santé events over the next 24-hours as the sun begins to set in their destinations.
Presenting: A New Wave with Nouvelle Vague
Led by music producers Marc Collin and Olivier Libaux, Nouvelle Vague is a collective of talented artists, featuring a rolling cast of popular Parisian musicians. Translated literally as "New Wave" in the French language, the group's music pays homage to the swooping elegance of Bossa Nova, melancholic melodies of the "New Wave" era and 1960's French cinema, providing a modern twist on the classics. Le Méridien brand's partnership withNouvelle Vague honors its French heritage and offers guests a unique 24-hour curated playlist of music that promotes discovery and culture, enhancing the brand's award-winning Arrival Experience in its signature Le Méridien Hubs worldwide. The daylong playlist will include original music by the band as well as songs that inspire and stimulate the group.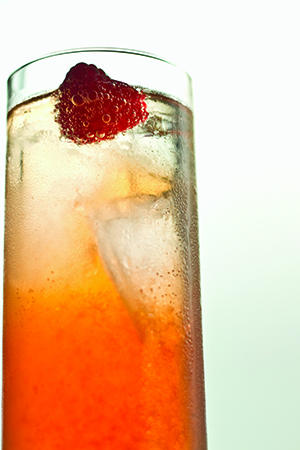 Additionally, Nouvelle Vague will embark on a global tour of select Le Méridien hotels and resorts throughout 2014. Following this evening's performance at Le Méridien Kuala Lumpur, the band will travel to Le Royal Méridien Abu Dhabi on May 8, followed by exclusive performances at Le Méridien Shanghai and Le Méridien New Delhi later this year. For a full list of tour stops, visit www.lemeridien.com/music or click here for a sneak peak of Nouvelle Vague's24-hour hotel soundtrack.
"Both Le Méridien and Nouvelle Vague find shared inspiration in modern classics with a twist – from the midcentury backdrop of their distinct hotel designs to the iconic songs we perform in 1960s Bossa Nova style," said Olivier Libaux of Nouvelle Vague. "As part of this likeminded new partnership, we have fused travel and music to create a memorable experience for curious, creative Le Méridien guests around the world."
Le Méridien Sparkles: Spritzers and Bubbles Take Centre Stage
Designed to transform the Hub from day to night, Le Méridien Sparkling invites guests and locals to socialize, gather and converse, while enjoying specialty sparkling beverages in a lively atmosphere. Infused with the timeless sophistication of the classic European aperitif hour, Le Méridien Sparklingoffers a modern twist to the traditional cocktail hour. Starting each evening, all Le Méridien Hubs will transform from coffee bars into swanky destination lounges, featuring a menu of destination-inspired effervescent cocktails and spritzers (both alcoholic and non-alcoholic), bringing a spirited flair to the Hub experience.
Signature cocktails available at all Le Méridien hotels worldwide, include: String of Pearls, blueberry and lemon infused Grand Marnier, topped with sparkling wine and garnished with lemon peel strips and blueberries soaked in Grand Marnier; Aperol + Raspberry Spritz, Aperol and homemade raspberry and vanilla soda topped with Prosecco and garnished with a raspberry; and Peaches, Vanilla + Prosecco, peach puree, lime juice, and homemade vanilla syrup topped with Prosecco and garnished with vanilla bean shaving. Hotels will also feature a variety of destination-inspired concoctions such as the Oceanus Breeze, a presseco-based cocktail from Le Méridien Kota Kinabalu evocative of the blue seas surrounding the idyllic islands of Tunku Abdul Rahman Marine Park; and Spice Souk, a masala chocolate truffle tea spritzer at Le Méridien Mina Seyahi Beach Resort inspired by Dubai's famed Spice Souk.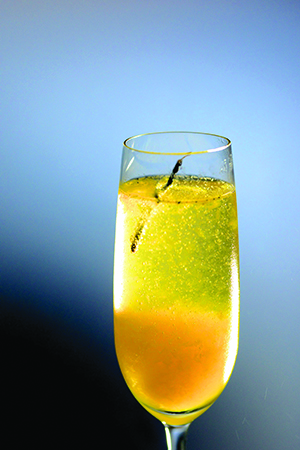 Launched in 2011, the signature Le Méridien Hub re-interprets the traditional hotel lobby into a social gathering place, building on the brand's award-winning Arrival experience and coffee culture. Le Méridien arrival consists of four elements: large-scale artwork in high impact areas; sensory experience, illustrated through Le Méridien signature scent, sound and use of light; UNLOCK ART programme, featuring artist designed key card collections that offer access to Le Méridien affiliated contemporary cultural centers in the destination; and a 24-hour curated soundtrack, now curated by Nouvelle Vague. Each Hub also features the Master Barista, a recently launched initiative to meet the growing demands of coffee lovers at every Le Méridien hotel worldwide. Master Baristas lead coffee-related initiatives at each hotel, serve as a coffee cultural ambassador, and maintain knowledge of current coffee trends within the destination.
About Le Méridien Hotels & Resorts
Le Méridien, the Paris-born hotel brand currently represented by nearly 100 properties in more than 40 countries, was acquired by Starwood Hotels & Resorts Worldwide, Inc. (NYSE: HOT) in November 2005. With more than 80 of its properties located in Europe, Africa, the Middle East, and Asia-Pacific, Le Méridien provided a strong international complement to Starwood's then primarily North American holdings at the time of purchase. Since then, Le Méridien has gone through a brand re-launch, which included a large scale hotels product consolidation and redefined brand strategy. Through creation of the LM100 artist community, Le Méridien has transformed numerous guest touch points, thus bringing unique, interactive and curated experiences to its guests. Plans call for dynamic expansion of Le Méridien Hotels and Resorts within the next five years, concentrating on markets in Asia-Pacific and the Americas. Le Méridien recently opened new hotels in Cairo, Bali, Atlanta, Dallas, Istanbul, Oran (Algeria), Zhengzhou (China), Arlington (Virginia, USA) and Santa Monica, (California, USA), and will open in the next 12 months in Bangkok, Chicago, New Orleans, Mahabaleshwar (India), Gandhinagar (India), Dhaka (Bangladesh), Tampa (Florida, USA), Charlotte (North Carolina, USA) and Indianapolis (Indiana, USA). For more information, please visit www.lemeridien.com or www.facebook.com/lemeridien. Follow @LeMeridienHotels on Instagram.