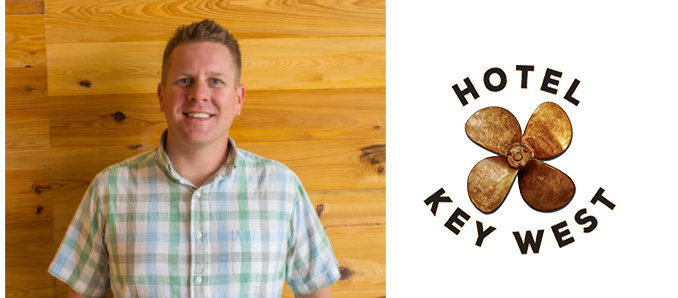 Hotel Key West at Stock Island Marina Appoints Ryan Fredstrom as Executive Chef
Talented young chef brings an innovative edge to Stock Island's newest hotel and restaurants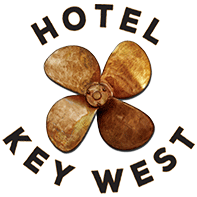 Ryan Fredstrom has been named Executive Chef to oversee two of Stock Island's upcoming restaurant openings as well as the food & beverage operations for Hotel Key West. Pending the property's highly anticipated arrival in early 2017, the seasoned culinary professional is gearing up to launch the area's newest food & beverage outlets, Matt's Stock Island Kitchen & Bar and Salty Oyster Dockside Bar & Grill.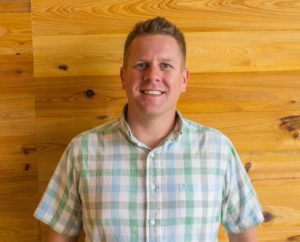 As Executive Chef at Hotel Key West, Fredstrom will be responsible for overseeing daily F&B operations, menu conceptualization, managing back-of-house operations, and implementing new culinary programming and seafood-driven F&B concepts. In his new role, Fredstrom is tasked with creating engaging dining experiences that showcase Key West's local roots and Stock Island's iconic boatyard heritage.
Chef Fredstrom brings a wealth of industry experience, having worked his way up the ranks from line cook to executive chef. Over the past decade, he's honed his skills at renowned hotels and restaurants across the United States, including award-winning restaurants Bourbon Steak at the Four Seasons Washington D.C. and Yardbird Southern Table & Bar in Miami Beach.
Throughout the course of his career, Fredstrom has mastered a plethora of international cuisines including Italian, Southern and Asian-Fusion, with a focus on seafood-driven specialties. Most recently, he served as executive chef at Angelina's Ristorante in Bonita Springs, FL, where he implemented a monthly wine dinner featuring specially crafted menus with wine pairings, while overseeing employee management and training, menu planning, and budgeting, in addition to ensuring overall food quality and customer satisfaction.
"I'm thrilled to join the incredibly talented, progressive team that's transforming Stock Island with their visionary plans for Hotel Key West at Stock Island Marina," said Fredstrom. "And personally, as a fisherman myself, I'm most excited about the ocean full of fresh ingredients right outside our back door. It's a chef's dream to have such access and inspiration just steps away."
Slated to open in early 2017, Hotel Key West along with Matt's Stock Island Kitchen & Bar and Salty Oyster Dockside Bar & Grill, are nearing the completion of their construction at Stock Island Marina Village. The hotel's arrival will launch the transformation of the former shrimp boatyard and fishing village into a chic and contemporary destination, offering the largest deep water marina in the Florida Keys, direct ocean access, and an emerging retail and restaurant district.
Stock Island has begun to experience a gentrification that will elevate the standard of accommodations in Key West, attracting a new generation of discerning travelers seeking a stylish and upscale experience in the coveted vacation destination.
ABOUT HOTEL KEY WEST AT STOCK ISLAND MARINA
Uniquely situated between the mangroves lining Shrimp Road and the new state-of-the-art 220-slip Stock Island Marina, the 100-room Hotel Key West will feature architecture and design styles that pay homage to the industrial history of the first of Key West's seven islands and its long tradition of working boatyards, fishing fleets and marinas. In addition to water views and a private terrace from every guest room, the property will feature a lush outdoor pool area with private cabanas, a bar & grill overlooking the marina, a "boat to table" seafood-driven restaurant and eco tours ranging from paddle boarding and kayaking to diving and fishing.
For more information, visit www.thehotelkeywest.com.