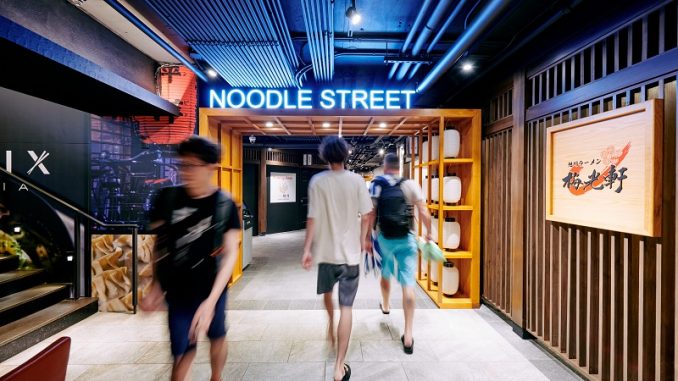 Waikiki is back, fresher and more vibrant than ever and ready to welcome visitors back to the islands. Like the rest of the world, the pandemic rocked Waikiki as the neighborhood experienced a dramatic shift from a bustling tourist hotspot to dead-quiet and empty streets for nearly two years. But the long pause on tourism brought about the opportunity for an influx of transformations, multi-million dollar renovations and exciting new businesses to enter the Waikiki scene.
Here's a glimpse of what Waikiki looks like today: Hotels like the Waikiki Beach Marriott Resort & Spa and the Hale Koa Hotel completed major renovations, and the sprawling Hilton Hawaiian Village is currently building a new 515-room tower. Visitors may be surprised to see T Galleria by DFS is closed down for renovations. The energetic (free!) hula shows are back, starting Tuesdays and Saturdays from 6:30 to 7:30 p.m. on Kuhio Beach. And, the weekly Friday evening fireworks by Hilton are bigger and brighter than ever.
The most exciting addition to Waikiki is Hawai'i's ONLY Asian food hall STIX ASIA, which opened its doors in February 2023 on the lower level of Waikiki Shopping Plaza. Positioned to be the ultimate cultural epicenter for food and education, STIX ASIA is the only place in Hawai'i where visitors can explore Asian cuisines from countries such as Japan, China, Taiwan, Korea, Singapore and more through 17 food vendors – all in one place.
Explore popular original eateries to Michelin Guide-rated establishments and even an Asian-inspired cocktail bar featuring some of the most sought-after spirits. There's a wealth of options ranging from noodle soups, A5 wagyu yakiniku, from-scratch dumplings, green tea parfaits using authentic matcha, crisp tempura, freshly made udon noodles, and fresh sushi reminiscent of Tokyo's fish auctions in Tsukiji and Toyosu. Gracing the walls throughout STIX ASIA are posters and murals that share the cultural roots of Asia so patrons can learn about the history and evolution of these iconic Asian cultures and dishes.
"We are thrilled to open in Waikiki. This bustling, eclectic and exciting neighborhood is truly one-of-a-kind," says Frank Clark, CEO of STIX ASIA. "One of the many things we are proud about Hawai'i is the acceptance and diversity of different ethnicities and cultures. I love how STIX ASIA reflects that diversity by sharing various Asian countries and traditions in one space."
"It is my hope that visitors will stop by on their next trip to Hawai'i, experience everything this space has to offer and leave with a better understanding and appreciation of the countries STIX ASIA represents," says Clark.
The 13 of 17 tenants already open are:
. Gashoken – The authentic tonkotsu ramen from Kobe boasts an exclusive broth with an abundance of flavors that is sure to please the most discerning of ramen fans.
These four will be opening soon:
A retail space is also slated to open, offering logo items and specialty products.
STIX ASIA is located in the lower level of the Waikiki Shopping Plaza, at 2250 Kalakaua Avenue. The food hall is open from 11 a.m. to 10 p.m. daily. For more information, visit www.stixasia.com or call (808) 744-2445. For press inquiries, please contact Maria Kanai at (808) 457-2525 or maria@digivortex.com.