Chef Keenan Handy
Hambone Bar & Grill
Bellflower, CA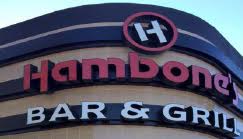 While growing up, I enjoyed baking cakes as well as cooking breakfast for my mom and dad. It would always make me feel good when I would serve them breakfast an see the smile on their face. That was my motivation to become a chef. I opened my first restaurant called Hole "N" The Wall BBQ at age 22, I knew then, I wanted to be a part of the hospitality industry.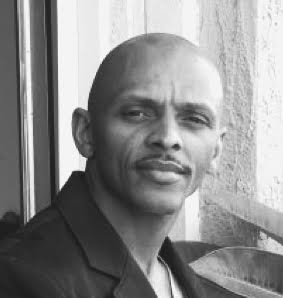 EVERYONE HAS A STORY. TELL US HOW YOU KNEW YOU WANTED TO BECOME PART OF THE HOSPITALITY INDUSTRY…WHAT WAS YOUR "LIGHT BULB" MOMENT?
My light bulb moment was when I barbecued my first slab of ribs and my dad told me, "Son this is good!"
WHAT IS YOUR FAVORITE SAVORY DISH?
My favorite savory dish would have to be a good gumbo.
HOW IMPORTANT IS PRESENTATION?
Presentation is very important because some would say your first impression might be your last. It can be love at first sight or a person may simply push the meal away.
WHAT IS YOUR COMFORT FOOD?
My comfort food would be a great pizza with a Pepsi
WHAT MADE YOU DECIDE THIS WAS YOUR CAREER PATH?
I've, contracted myself out to several catering companies for a year. I wanted to see what they did that was so special to make people want to hire them to cook and entertain them on the one special day of their life. I wanted to know if I had what it takes for a career in the food service industry. Previously I was employed at Guess Inc. for nine years. In charge of their employee café. Within those years I had to prepared meals for a multicultural diverse staff from around the globe. In addition to catering board meetings, and also the company's yearly holiday events.
As a result, the members, as well as the company founders who tend to dine exclusively at the best restaurants in the world. Truly enjoyed my menu. Guess subsequently remodeled one of their buildings with a state-of-the-art employee kitchen. They wanted a named chef in the kitchen, so they decided to go with Wolfgang Puck which left me out.
Within eighteen months, the kitchen was a failed and Wolfgang Puck left the company. When I hearing the new about the closure, with all his fame and notoriety he had not accomplishes what is took nine years for me build. When I heard the new about the closure, even with all the fame and notoriety he had not accomplished what it took nine years for me build. I knew from that point I wanted to continue to pursue my culinary career giving it all that I could.
WHO WAS YOUR GREATEST COOKING INFLUENCE?
My mother Mary Sue Handy and father William Lavelle Handy Sr. would be the two people who influenced me. My mother was one of the greatest soul food cooks around and my father was a great BBQ master
WHAT IS YOUR FAVORITE INGREDIENT TO COOK WITH?
One of my favorite ingredients is lemon pepper.
WHAT IS YOUR FAVORITE WHITE WINE? FAVORITE RED
I do not drink wine on a regular basis but I think a quality dry red wine resets the palate to enjoy smoked meats.
WHAT CELEBRITY YOU WOULD LOVE TO COOK DINNER FOR OR HAVE COOKED FOR?
I would love to cook dinner for Steve Harvey. I have cooked for Martin Lawrence, Marcedes Lewis and Yvette Wilson may God bless her soul and she rest in peace.
WHAT IS YOUR FAVORITE DESSERT?
A good homemade cheese cake.
CHEF WHOSE STYLE OF COOKING YOU REALLY DIG?
I actually don't have a chef I 
follow regularly. The best thing about being a chef is getting a chance to bring cultures together. I get a kick out of seeing the enjoyment and satisfaction on a person's face after they had the pleasure of eating the kind of food that only your great grandmother was supposed to cook.
HOW DO THE TERM GLUTEN-FREE, MAKE YOU FEEL?
I care about the health of others, so I'm glad that they have come up with gluten-free products to make food enjoyable for everyone.
WHAT ADVICE WOULD YOU GIVE TO SOMEONE WITH ASPIRATIONS OF 
BECOMING A PROFESSIONAL CHEF?
Make sure you love cooking, can work long and stressful hours and be able to handle the cruelest criticism an critiques you will ever receive.
LASTLY, WHAT DO YOU DO WHEN YOU'RE
After a long day, I love to take a hot relaxing bath to ease my mind and wash the day away