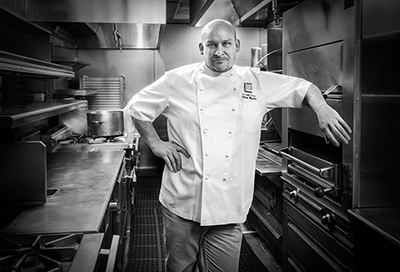 Brian Massie is Corporate Executive Chef for The Light Group in Las Vegas, overseeing menus and operations at FIX Restaurant & Bar at Bellagio, STACK Restaurant & Bar at The Mirage, Diablo's Cantina at Monte Carlo, BRAND Steakhouse at Monte Carlo, Red Square and Citizens Kitchen & Bar at Mandalay Bay.
As Corporate Executive Chef for The Light Group, Chef Massie's responsibilities include concept development and menu design, hiring and training the staff, and recipe development for both new and existing Light Group restaurants.
Chef Massie's menus are designed to offer approachable American cuisine focusing on simply grilled top-quality meat, fish and poultry. He also incorporates creative and playful twists to classic food items and offers many dishes that are perfect for sharing.
A native New Yorker, Chef Massie decided at an early age that he wanted to become a chef. While studying at the Culinary Institute of America in Hyde Park, New York, he worked on weekends for renowned chef Lidia Bastianich at her three Manhattan restaurants: Felidia, Becco and Frico.
After graduating in 1996, Chef Massie apprenticed for Guiltier Marchesia at his Bella Vista Vineyards in Erbusco and Annie Floydee at Enoteca Pincourri in Florence.
Upon returning to New York, Chef Massie was sought out by restaurateur Charlie Palmer, who hired him as a line cook and roundsman at the famed Aureole in Manhattan. When Charlie opened Aureole at Mandalay Bay Hotel & Casino in Las Vegas in 1999, Chef Massie had the opportunity to join the team as Head Sous Chef. A year later, he became the Executive Chef for the Charlie Palmer Steak Restaurant, the first free-standing restaurant in a Four Seasons Hotel.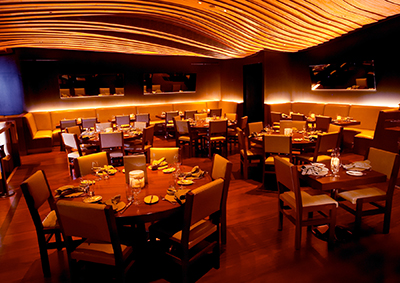 In September of 2001, Chef Massie joined the N9NE Restaurant Group as Executive Chef working with owners Scott DeGraff and Michael Morton. During his two years with the group, Chef Massie was responsible for the kitchens at the N9NE Restaurant, the Skin Pool Lounge, Rain Nightclub, Ghost Bar and the company's banquets.
In 2003, Brian was hired as Executive Chef by The Light Group for its first restaurant venture, FIX Restaurant & Bar at Bellagio, which opened in June 2004. Chef Massie went on to oversee the openings of STACK Restaurant & Bar which opened at The Mirage in December 2005, Diablo's Cantina in September 2007, BRAND Steakhouse in May 2008 at Monte Carlo, Union Restaurant & Lounge at Aria in December 2009, Red Square at Mandalay Bay in 2012 and Citizens Kitchen & Bar in 2013. In January 2012, Chef Massie premiered Bianca, his new Italian-inspired menu, as Executive Chef at the iconic Delano in Miami's popular South Beach area.
What's your first memory of your love for cooking?
Cooking with my father on the weekends. I recall cooking manicotti in his New York City place and him making them so thin and delicate — loved it. Not sure if it was the food that I loved or the time we spent together. Those are good memories.
When did you know you wanted to be a Chef?
I knew I wanted to become a chef when I was in high school. I loved to cook, but went on to college and played football instead. That didn't work out too well. I tore my ACL and got kicked out of school for unnamed situations and now, here I am.
Where were you trained, and how difficult was your training?
I trained at the Culinary Institute of America(CIA) and at a Three-Star Michelin restaurant in Italy. I also worked for a long time with Chef Palmer. It was tough and rewarding at the same time. As a chef, you have to have thick skin. But nothing is tough if you love it. I remember working in Erbusco, Italy and this one chef just kept picking on me. He threw out everything I made. At the time, I thought he was doing it on purpose, but it was proabably because what I made sucked. I wanted to confront him badly, but instead opted for a glass of wine and a Marlboro.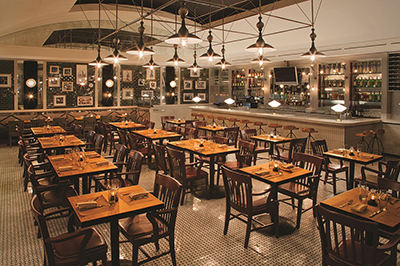 What do you love most about your job?
The ability to express myself in a creative way and second, the guys I work with. I enjoy watching them create and prosper in the kitchen.
What's your favorite dish to create?
Anything in my wood buring oven in my backyard. I'm from New York so pizza is my go to.
Where do you draw your creative inspiration from?
It's a constant evolution. You have to read, travel, eat and eat more. Once you stop all of the above, your behind the curve.
Salt, some sort of pork produce, cheese and bread.What four ingredients are necessary in your kitchen?
Who is your biggest supporter?
My family. They are all proud and it means a lot to me to see them smile or boast about me. It's cool.
What would you want to have as your last meal?
Big tall vodka soda, great pasta (might not go well together, but it's mine), wood-grilled bread rubbed with garlic and maybe some burrata cheese.
Are there any foods you just don't like?
What do you think is the most challenging ingredient to work with?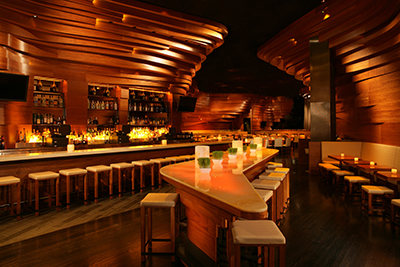 Do you do the cooking at home?
Yes, for the most part or as much as I can. Seven days a week I make breakfast with my son, Sullivan. It's the best part of my day and kid can cook! He's so involved with the prep and actually cooks it's unreal.
Favorite kitchen equipment or gadget?
Plancha. It's great and so versatile. Also, a wood-burning grill or oven just imparts so much smoke and direct flame.
Tell me 3 things that you consider to be your cooking strengths.
I'm willing to cook for the guest not my pride or ego, which is super important. You have to understand where you are and who's in your dining room.
Unwillingness to not compromise on standards.
I listen, develop and take criticism.
If you had just one wish, what would it be?
To have unlimited wishes.
Are you working on any big projects now?
I am constantly working on new restaurants and projects. We have a few in the pipe line. My James Beard dinner in April is a huge one too.
To learn more about Chef Massie, please find him on Facebook, Instagram, and Twitter.