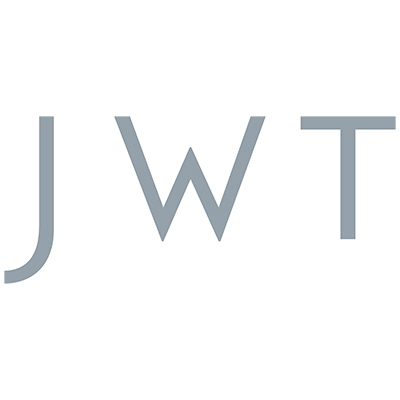 Chinese Wines
China is already the world's fifth largest wine producer, and its wine will start to gain a higher profile as quality improves and output rises. Areport from France's National Center for Scientific Research says China will double its current wine production within five years. And 20 Chinese wines were recognized at the Decanter World Wine Awards in May 2013. The nation's largest wine producer, Changyu Pioneer Wine Company, is building a "winetropolis" in the city Yantai—featuring a research center, a production center, a vineyard and tourist facilities—slated to open in 2016.
Cocktails on Tap
We've seen wine moving into taps, and now cocktails are being mixed and stored in kegs. It saves bartenders time and can lower the price tag for imbibers, who get the added bonus of being able to ask for sample tastes. With many cocktails, premixing doesn't compromise quality—and may enhance it by enabling ingredients to mesh over time—though it only works well for some concoctions.
Craft Mocktails
Creative cocktails have primed drinkers for innovative options; meanwhile, nondrinkers have been stuck with the same boring choices. A new wave of craft mocktails incorporate syrup infusions, fresh juices, homemade sodas and an array of creative add-ins. Offerings range from the Orange Julius at New York's NoMad (orange juice, cream and orange blossom water) to the seasonal Jardin de Fraises at Fig & Olive in L.A. and NYC (kefir clover, muddled strawberries and fig, clover honey and fig balsamic) and the Eden at London's HKK (grapes, rose syrup, lychee juice and soda water).
Deconstructed Dinners
Targeting busy would-be chefs, various services are delivering dinner kits that provide all the ingredients, in just the right amounts, to make gourmet meals at home. The price per meal ranges between $10 and $15. Plated, Blue Apron and HelloFresh have been competing to get a stronghold on this emerging market. Blue Apron and Plated are based in the U.S., while HelloFresh delivered more than three million meals in Europe and Australia in 2012 and has landed $7.5 million in funding to help its expansion into the States. Watch for more of these services to expand to new markets.
Demonizing Food Dyes
The list of ingredients that consumers are trying to avoid is getting longer and longer— and now add to the list synthetic food dyes, linked with hyperactivity in children, among other things. Already a range of dyes (dubbed a "rainbow of risk" by the Center for Science in the Public Interest) are banned or require warning labels in the U.K. and the EU. Following a Change.org petition from Food Babe blogger Valerie Hari, Kraft will replace two artificial yellow hues in some Mac & Cheese products with spice coloring in 2014. Another Change.org petition is asking Mars to use natural dyes for M&Ms.
Edible Packaging
To make their goods more sustainable, marketers are harnessing new technologies to create edible wrappers. The Bob's burger chain in Brazil now serves its burgers in packaging you can eat, while L.A.-based ice cream truck brand Coolhaus wraps ice cream sandwiches in edible material. And Harvard bioengineer David Edwards is behind WikiPearl, whose edible packaging can enclose any food or beverage, "like a grape skin," he says. In 2013 the company launched a mochi-like ice cream and eggshaped yogurt servings; no-foil cheese cubes and coffee servings are coming next.
Fast Food Tofu
With diners growing more inclined to cut down on meat, we'll see fast food restaurants add alternative proteins like tofu to their menus, a foreign realm for many vegetarian staples. Chipotle began testing a tofu burrito in early 2013 and planned to expand the item to 650 locations by year's end. The chain is pitching the so-called Sofritas burrito widely, declaring on its website that the "delicious, spicy tofu … will give vegans and carnivores something they both will love." About one in three customers who buy it previously ordered meat items.
Homemade Baby Food Delivery
Leveraging the trend of parents making their own baby food, a crop of relatively new services deliver refrigerated homemade food on a weekly basis for parents who like the idea but lack the time to make healthy purees, blends and snacks for their infants and toddlers. Petit Organics delivers in New York City and Chicago and is expanding to Indianapolis; Junior's Fresh operates in Ne York City; and MyMummyMadeIt operates in London and Hertfordshire.
Infused Ice Cubes
Taking cocktail culture to yet the next level, mixologists are starting to push the flavors of their concoctions with infused ice: cubes of different shapes and sizes that are made with juices, fruits, syrups and herbs. They enhance the look of the beverage, and as they melt, rather than dilute the cocktail, the cubes add complementary flavors. They also up the cost. At Chicago's Trump hotel, for instance, the signature Opulence 5 includes five differently flavored ice cubes and can be had for $55; reportedly the taste changes completely by the last drop.
Orange Wine
The result of using red-wine techniques with white-wine grapes, an ancient technique from the Caucasus region, orange wine offers the best of both worlds, according to its proponents. (The color isn't exactly orange; it's more in the range of light gold to amber.) While this wine will likely remain a niche product, we'll be seeing it more often thanks to the efforts of vintners in Italy, France, California and beyond.
Regional Ethnic Cuisine
Now that many diners have grown accustomed to ethnic cuisines once seen as exotic, and with foodies acquiring a sophisticated understanding of various cuisines, more restaurants will go beyond a country's stereotypical basics. We'll see more restaurants focused on regional specialties that are largely unfamiliar to diners—say, the moles and empanadas of Oaxaca in Mexico or the lamb dishes and fermented foods unique to Northern China—as well as new restaurant formats. For instance, Japanese izakayas, which are more like tapas bars than sushi joints, have started opening up around the
Savory Yogurt
Yogurt complements savory flavors just as well as the typical sweet flavors, especially tart Greek yogurt. The Pinkberry chain now offers fresh (not frozen) Greek yogurt in several savory combinations—for instance, with chopped cucumber, sunflower seeds and chili powder. And Chobani's retail outlet in New York City makes "yogurt creations" that include savory themes (e.g., with smoked salmon, lemon juice, dill and bagel chips). Noted New York restaurateur Dan Barber has started a retail line of yogurts that incorporate puréed seasonal vegetables including beets and butternut squash. And tiny New York startup Sohha tops its yogurts with, among other things, harissa hot salsa and beets with walnuts.
Silent Meals
In an effort to help diners eat more mindfully, we'll see some restaurants hold silent meals. The Brooklyn restaurant Eat has been doing this periodically, asking patrons to remain quiet and focus on the taste of the food, sounds of the food prep and details of the room. In Mexico City, "anti-restaurants" have popped up where people eat in silence—no music, noise or waiter haranguing you. In the corporate world, Google holds silent "mindful lunches" bimonthly, implemented after a visit from the Buddhist monk Thich Nhat Hanh in 2011.
Soju
This distilled spirit usually made from rice has a slightly sweet taste and has a low alcohol content and relatively low price for the category. Soju is so big in its native South Korea and some other Asian markets that the most popular brand, Jinro, has been the world's top-selling spirit for some time. Now Jinro is looking to find global fans, hiring K-pop star Psy as part of a marketing push that seems likely to raise the profile of soju as drinkers look to expand their palates.
"Stealth Health"
Some restaurant chains are working to improve the quality and nutrition of their offerings—cutting back on sodium and preservatives, for instances—but instead of trumpeting efforts that will help appease critics, they're hoping diners don't notice. "We call it stealth health," explains a Chick-fil-A dietitian. "We didn't necessarily want the customer to know we've tweaked their favorite product." And given the sad reputation of traditional "health food," even health-oriented chains like Lyfe Kitchen and Seasons 52 are downplaying their unique selling proposition. "We don't sell health, we sell taste," says a Lyfe spokesman.
Ugly Produce
In line with one of our 10 Trends for 2014, Proudly Imperfect, the lumpy form of an heirloom tomato or gnarled carrots at a farmers market are gaining more appeal than the prettier produce commonly seen at supermarkets. And in Europe, there's a movement afoot to reduce food waste by selling rather than discarding imperfect produce. Austrian chain Billa now sells a private-label line of "nonconformist" produce dubbed Wunderlinge, a made-up word that combines the terms for "anomaly" and "miracle." German retailer Edeka has tested selling ugly produce at a discount, branded as "nobody is perfect." U.K. magazine Delicious is encouraging readers to buy imperfect produce and speaking out against regulations governing the appearance of produce sold in stores.
Vegetable Co-Stars
Veggies are gaining a higher profile on restaurant menus, thanks to the broadening emphasis on farmers-market ingredients, consumers' rising inclination to eat less meat, and chefs who see new opportunities to get creative. From fast casual chains (Tender Greens in California, Snap Kitchen in Texas) to upscale establishments, vegetable-focused dishes are getting easier to find. And increasingly they're becoming more creative, like a Smoked Coconut Club sandwich with tofu (Philadelphia's Memphis Taproom) or a salt-baked celery root with apple confit (DB Bistro Moderne in New York). "If you've ever heard someone dismiss vegetables as 'rabbit food' you should introduce them to our Hearty Veggie & Brown Rice Salad Bowl," proclaims the Starbucks website.
About JWT
JWT is the world's best-known marketing communications brand that has been inventing pioneering ideas for the past 150 years. Headquartered in New York, JWT is a true global network with more than 200 offices in over 90 countries, employing nearly 10,000 marketing professionals. JWT consistently ranks among the top agency networks in the world and continues a dominant presence in the industry by staying on the leading edge—from producing the first-ever TV commercial in 1939 to developing award-winning branded content today. For more information, please visit www.jwt.com and follow us @JWT_Worldwide.
About JWTIntelligence
JWTIntelligence is a center for provocative thinking that focuses on identifying shifts in the global zeitgeist. Its aim is to bring the outside in—to help inspire ideas beyond brand, category and consumer conventions—and to identify emerging opportunities so they can be leveraged for business gain. As a part of JWT, the world's best-known marketing communications brand, JWTIntelligence has conducted trends research and analysis across categories and geographies for nearly a decade. For more information, please visit www.jwtintelligence.com and follow us @JWTIntelligence.