From Laughing Yoga to Optimal Performance Fairmont Scottsdale Princess Presents Inspiring New Spa Elements for Meetings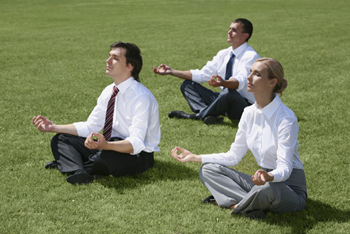 Energized, enlightened and empowered to live life more productively: that's the "Live it Well" philosophy of the new meetings menu with a wellness twist at the Fairmont Sc­ottsdale Princess. Well & Being at Willow Stream Spa, a new spa concept the resort introduced earlier this year, combines health, wellness, nutrition, integrative medicine, cutting edge fitness classes and advanced skincare. Now, conference planners can incorporate this innovative spa approach in their event programming, offering attendees a broad array of spa-themed experiences that encourage optimal productivity and performance, both in and outside of the workplace.
This comprehensive group menu offers fully-customizable and fun activities that meeting planners can weave into their meetings, retreats and events held at this AAA Five Diamond resort. Either taking place in the spa itself, or taking the "spa experience" to the resort's expansive new Palomino Conference Center, wellness group options range from breakout sessions with stretching or short dance workouts, to meeting enhancements such as a Wellness Lounge with soothing music and smoothie shooters or a Spa Lunch with tips for mindful eating techniques. Attendees have limitless opportunities for engaging in healthy pursuits as part of their conference time. Fairmont Scottsdale Princess' new offerings include:
Meeting Enhancementssuch as:
15-Minute Conference Breakout Sessions with Well & Being at Willow Stream Spa fitness experts who lead guests in breathing, stretching, laughing, relaxing, reviving and other movement designed to stimulate blood flow, relieve tension, relax muscles, re-focus minds and energize bodies.
Wellness Meeting Enhancements such as salt scrubs at all sinks, warm or cooled towels during each break, smoothie shooters, healthy fruits and snacks, plus a lounge where attendees can put their feet up, listen to relaxing music and collect their thoughts.
Group Challenges are available in the form of a Mason Jar Challenge food preparation demo and contest to learn about preparing healthful foods in a fun and competitive atmosphere. A Ropes Tug-of-War and Zumba Challenges are also available to energize and burn calories.
Spa Fitness Seriesthat comprise private group fitness classes held in the spa's workout studio, yoga room, or outdoors in the serene and beautiful surroundings of Fairmont Scottsdale Princess. Conference guests can select from Fitness Hula Hooping, Yoga, Boot Camp, Zumba, Rip Surfer, Aerobics and Meditation classes to name a few.
Spa Lunch and Learn Series topics are educational and enjoyable, sharing lifestyle benefits and healthful culinary arts. Examples of these interactive group sessions include:
Savor Every Bite – Mindful Eating has a focus on women's health topics and provides mindful eating techniques, with a healthy cuisine lunch.
Relax, Detoxify & Slow Aging – This session teaches the group about slowing the aging process through food, supplements and exercise. Demonstration on acupressure and stress-busting techniques are provided with a healthy cuisine lunch.
Cooking Demonstration – Attendees see the chef in action and will learn how to make a healthy meal in this lively and popular event.
Customized Group Spa Experiences – Well & Being at Willow Stream Spa's Group Experience Manager will design the ideal itinerary combining treatments and classes that best fit a group's specific program needs and appeal to guest interests. These include:
o Spa and Salon Treatment blocks, up to 30 treatments per hour, which includes a personalized welcome flier for the group
o Fitness Activities and Classes, such as Fun Run, outdoor meditation or Yoga, and Zumba
o Ten-minute Chair Massages, ideal for groups, particularly upon arrival
o Biometric Health Screenings and Wellness Fair, up to 32 guests receive confidential health screenings followed by fun, interactive demonstrations
o Tennis – Tournaments, CardioTennis, or round robins for larger groups
o Gift Baskets filled with spa wear, shoes, healthy items and supplements from the Well & Being Community Market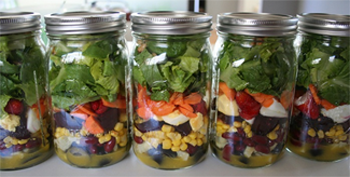 Owned by a joint venture between Strategic Hotels & Resorts, Inc. (NYSE: BEE) and Walton Street Capital, L.L.C, Fairmont Scottsdale Princess is a AAA Five Diamond resort and meeting destination in the heart of the Sonoran Desert. The resort's recent expansion of its conference facilities, including the new Palomino Conference Center and renovated Princess Conference Center, has further established it as a distinctive meeting destination. The resort now has a total of 156,000 square feet of indoor/outdoor meeting and event space, making it the largest meetings hotel in the Fairmont Hotels & Resorts collection worldwide.
Well & Being brand, managed by Trilogy Spa Holdings, embraces a foundation of whole health, inspiring guests to be healthy, balanced and a more energetic version of themselves. The Fairmont Scottsdale Princess is the first location to have Well & Being, delivering a personal and sustainable wellness program to guests who wish to incorporate optimal health and lifestyle choices with guidance before, during and long after they leave the resort setting
The resort is located at 7575 East Princess Drive in Scottsdale. More information about Fairmont Scottsdale Princess is available at www.scottsdaleprincess.com or by calling (480) 585-4848.
ABOUT THE FAIRMONT SCOTTSDALE PRINCESS:
Set against the backdrop of Arizona's McDowell Mountains, the AAA Five-Diamond Fairmont Scottsdale Princess reflects its Southwestern setting with Spanish colonial-style architecture, expansive plazas and lush, flower-filled gardens. The resort features 649 oversized guest rooms, including 69 Fairmont Gold rooms and suites, five heated swimming pools, the luxurious 44,000 square-foot Well & Being at Willow Stream Spa, world-class tennis center and championship golf at the adjacent TPC of Scottsdale. Dining options include Bourbon Steak, a AAA Four-Diamond steakhouse by the acclaimed Michael Mina; modern Mexican cuisine at La Hacienda by Richard Sandoval; Ironwood American Kitchen, serving favorites for the whole family and gastro-pub fare at The Grill, with stunning views overlooking the 18th green at the TPC of Scottsdale Stadium Course. The Plaza Bar, a contemporary bar and lounge is the spot for cocktails in Princess Plaza. Become a fan and follow Fairmont Scottsdale Princess. Join our online communities at Facebook and Twitter. The resort is located at 7575 East Princess Drive in Scottsdale. For more information, please call (866)-540-4495.
ABOUT FAIRMONT HOTELS AND RESORTS:
Fairmont Hotels & Resorts is a celebrated collection of more than 65 luxury properties around the globe, including Shanghai's Fairmont Peace Hotel, The Plaza in New York, and Makkah Clock Royal Tower in the Kingdom of Saudi Arabia. The luxury brand's distinctive hotels offer a sense of heritage and sophistication, warm, engaging service and culturally rich experiences. Fairmont balances the company's economic, environmental and social priorities and provides the framework for responsible hotel operations through the Sustainability Partnership program. Fairmont is owned by FRHI Holdings Limited, a leading global hotel company with over 100 hotels under the Fairmont, Raffles, and Swissôtel brands. The company also manages Fairmont, Raffles and Swissôtel branded luxury private residences club, whole-ownership residences and serviced residences properties. For more information or reservations, please call 1-800-441-1414 or visit fairmont.com. Become a fan of Fairmont. Follow us on Facebook, Twitter, Instagram, Pinterest, and EveryonesAnOriginal.
Save