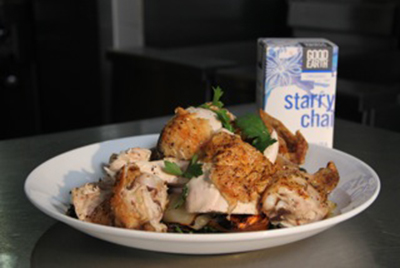 Now you can have your tea and eat it too – thanks to a partnership announced today between Good Earth Teas, Inc., maker of bold herbal tea blends, and celebrity chef Elizabeth Falkner. Known for her adventurous approach to cooking, the Bravo and Food Network personality is creating an exclusive line of recipes starring Good Earth's wondrous tea fusions. Additionally, the brand's Facebook fans will have the opportunity to enter the "Taste the Tea Untamed Sweepstakes" for the chance to win a culinary experience with the chef. A world-recognized leader in the culinary community, this is the first time Falkner is producing a recipe series for a tea brand.
Falkner was drawn to Good Earth's bold flavors and whimsical names, which mirror her tendency to deconstruct traditional recipes and give them a twist using different ingredients, flavors and fusions. The result: new and original dishes like "Starry Chai Chicken" and "Sweet & Spicy Bread Pudding" that carefully blend the Good Earth tea and bring out wondrous flavors in each bite taken. The six recipes, simple enough for a kitchen novice but flavorful enough for a gourmet, will be released as both video demos and printable digital recipe cards throughout January and February exclusively on Good Earth's Facebook, Pinterest and YouTube channels.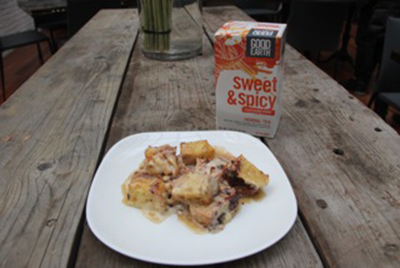 "I remember drinking Good Earth Tea growing up and loving the bold flavors," said Falkner. "I also love that Good Earth is not afraid of daring, unexpected flavors – it's the same approach that I take towards my cooking and my life, so it was a perfect fit for me to create these original dishes using their unique fusions. The brand gave me a blank canvas and really let me take my creativity and run with it to create recipes that are authentic to both the Good Earth brand and me. It's a fantastic melding of both of us."
To bring the partnership to the next level, Good Earth's Facebook fans can enter the "Taste the Tea Untamed Sweepstakes" for a chance to win a trip-for-two to L.A. and a behind-the-scenes look at how Falkner works in the kitchen and learn tips and tricks from one of the country's most recognizable culinary leaders – an opportunity that the chef relishes.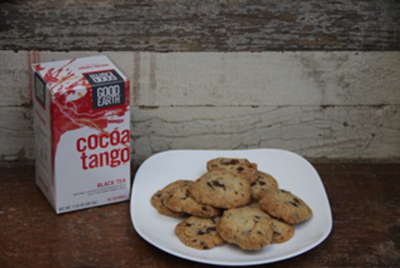 "Many of my best memories involve moments with friends and family that have taken place around the table," said Falkner. "I'm thrilled to be able to share that passion with others through this partnership with Good Earth and I look forward to helping someone else create a special memory in the kitchen."
"At Good Earth, we believe tea is as much about the adventure as it is about the flavor, so we want people to be able to experience our teas in many different ways," said Anna Corini, Marketing Executive, Good Earth. "From incorporating our fusions in unique new recipes to providing a once-in-a-lifetime experience with a famous chef, we're excited to deliver 'Tea Untamed' to our fans in so many ways."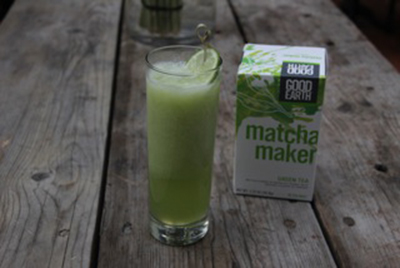 The "Taste the Tea Untamed" sweepstakes will run for six weeks, starting January 6, via the brand's Facebook page (see the page for complete details and rules). To see Elizabeth Falkner's Good Earth recipes, visit Youtube and goodearth.com.
About Good Earth Tea:
An American herbal company and a leader in specialty tea, Good Earth Tea offers a tea adventure like no other, taking inspiration from the earth's wonders to transform rich flavors from around the world into vivid and intriguing blends such as Sweet & Spicy, Citrus Kiss, and Mango Me Crazy. On Facebook. On Twitter. On YouTube. Pinterest. For more information, please visit www.goodearth.com.
About Elizabeth Falkner:
Chef Elizabeth Falkner is one of the culinary world's most recognizable chefs and a leader in the culinary scene. For more than twenty years, she wowed the San Francisco/Bay Area with her desserts, then with two Michelin- recommended restaurants – Citizen Cake, a multiple award winning restaurant, bar and patisserie, and Orson, a popular restaurant and bar. Today, she is the Executive Chef of Corvo Bianco, a Coastal Italian restaurant on Columbus Avenue in the Upper West Side of New York City.
Falkner is a multiple award winning chef and a James Beard Foundation Award nominee. In 2006, Bon Appetit named her "Pastry Chef of the Year" and three years prior, hailed her as one of "America's 10 Top Pastry Chefs." In 2005, she was nominated for "Pastry Chef of the Year" by the James Beard Foundation and has been a featured guest chef for Foundation dinners. Named "Best Pastry Chef" by San Francisco magazine and a "Rising Star Chef" by the San Francisco Chronicle, Falkner also has been both a leader and a mentor to many other chefs, working closely with Women Chefs & Restaurateurs (WCR), who awarded her a Golden Bowl award in 2003.