Proven food and beverage executive joins the nation's fourth-largest theatre circuit
as it continues to grow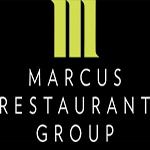 Marcus Theatres®, a division of The Marcus Corporation (NYSE: MCS), today announced the hiring of Greg Creighton to the newly-created position of executive vice president and chief operating officer.
Previously, Creighton served as president and chief operating officer of Smashburger Master LLC, parent company of the fast-casual restaurant chain, Smashburger. During his nine-year tenure, Creighton oversaw the expansion of the Smashburger franchise from six restaurants to over 375 in 35 states and six countries. While there, his responsibilities included all company and franchise operations, new business development, human resources and training. Spanning 32 years, Creighton's career also includes various executive and management positions with companies including Leeann Chin, Inc., Bruegger's Bagels and PepsiCo's Frito-Lay division.
As executive vice president and chief operating officer, Creighton will lead all theatre operations and supply chain management, with oversight of 68 existing Marcus Theatres locations, plus 22 additional locations once the recently-announced Movie Tavern acquisition is completed during the first quarter of 2019. He will report to Rolando B. Rodriguez, chairman, president and chief executive officer of Marcus Theatres.
"Greg is joining Marcus Theatres during a time of tremendous growth and innovation, driven by our widely-recognized guest services expertise, compelling food and beverage offerings and smart execution of our strategy," said Rodriguez. "Once the Movie Tavern acquisition is completed, Marcus Theatres will have added 36 new locations and 405 new screens in just two years. In order to capitalize on this and future opportunities, we are pleased to welcome Greg to our team. His proven food and beverage experience, combined with decades leading fast-paced, growing organizations across large geographies, will serve our company, associates and guests well."
Creighton graduated from the University of Wisconsin-Whitewater with a bachelor's degree in production and operations management.
"I'm excited to join the Marcus Theatres team, especially at this moment in its history," said Creighton. "Through deliberate, strategic investments in its business, Marcus Theatres has expanded its offerings and grown its geographic footprint, all while continuing to provide a uniquely entertaining moviegoing experience. I'm looking forward to being part of this impressive team, and to working alongside my new colleagues to drive additional opportunity and value throughout the business."
About Marcus Theatres
Marcus Theatres®, a division of The Marcus Corporation, is the fourth largest theatre circuit in the United States and currently owns or operates 890 screens at 68 locations in Wisconsin, Illinois, Iowa, Minnesota, Missouri, Nebraska, North Dakota and Ohio. Upon completion of the Movie Tavern transaction, Marcus Theatres will own or operate a total of 1,098 screens at 90 locations in 17 states. For more information, please visit www.marcustheatres.com and follow the company on Facebook and Twitter (@Marcus_Theatres).
About The Marcus Corporation
Headquartered in Milwaukee, The Marcus Corporation is a leader in the lodging and entertainment industries, with significant company-owned real estate assets. In addition to its Marcus Theatres division, its lodging division, Marcus® Hotels & Resorts, owns and/or manages 21 hotels, resorts and other properties in nine states. For more information, please visit the company's website at www.marcuscorp.com.