Hard Rock Cafe Pursues New Franchising Opportunities in Mexico
Brand Seeks Master Franchisees to Grow Cafe Presence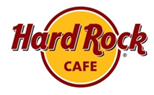 Hard Rock International, one of the world's most recognized restaurant and hospitality brands, today announced that it is actively seeking new franchising opportunities for the . The announcement marks strategic efforts to continue expansion into priority markets throughout Mexico, with the goal of opening an additional five cafe locations in the country by the year 2020. Hard Rock International currently franchises celebrated restaurant and hotel properties throughout Mexico, including Hard Rock Hotel Vallarta, Hard Rock Hotel Riviera Maya, Hard Rock Hotel Cancun, Hard Rock Cafe Cancun and Hard Rock Cafe Cozumel.
"With the success of new Hard Rock Cafe franchise partnerships in Cancun and Cozumel, we see tremendous growth opportunities for our iconic brand in Mexico," said Antonio Bautista, SVP Franchise Operations at Hard Rock International. "We are committed to developing relationships with franchise partners in regions that can aid in growing our global cafe footprint."
Availability of new franchisee opportunities comes on the heels of the conclusion of Hard Rock's 28 year relationship with the brand's former master Mexican franchisee. In March 2016, the Master Franchise Agreement and Site Franchise Agreements between Hard Rock International's franchisor Hard Rock Limited, Grupo ECE Mexico, S.A. de C.V. and its subsidiaries, including Operadora DB México, S.A. de C.V. was formally ended. The relationship was terminated by Hard Rock after several years of disputes relating to non-compliance with franchise standards and franchise payment obligations.
"We are grateful to our partners at Jones Day law firm, who litigated on our behalf, for helping us to return all Hard Rock Cafe brand rights to us in Mexico," said Bautista. "We look forward to continuing to franchise cafe locations with the highest-standards in dynamic and important cities in Mexico."
Hard Rock offers a significant investment opportunity for franchisees looking to bring the Hard Rock Cafe brand to key markets throughout Mexico, and those interested are encouraged to visit Hard Rock's webpage on franchise & development opportunities for more information.
About Hard Rock International
With venues in 70 countries, including 167 cafes, 23 hotels and 11 casinos, Hard Rock International (HRI) is one of the most globally recognized companies. Beginning with an Eric Clapton guitar, Hard Rock owns the world's greatest collection of music memorabilia, which is displayed at its locations around the globe. Hard Rock is also known for its collectible fashion and music-related merchandise, Hard Rock Live performance venues and an award-winning website. HRI owns the global trademark for all Hard Rock brands. The company owns, operates and franchises Cafes in iconic cities including London, New York, San Francisco, Sydney and Dubai. HRI also owns, licenses and/or manages hotel/casino properties worldwide. Destinations include the company's two most successful Hotel and Casino properties in Tampa and Hollywood, Fl., both owned and operated by HRI parent company The Seminole Tribe of Florida, as well as other exciting locations including Bali, Chicago, Cancun, Ibiza, Las Vegas, Macau and San Diego. Upcoming new Hard Rock Cafe locations include Reykjavik, Shanghai, Baku and San Juan. New Hard Rock Hotel projects include Abu Dhabi, Atlanta, Berlin, Dubai, Itapema, London, Los Cabos, New York City, Tenerife, and Shenzhen, Dalian and Haikou in China. For more information on Hard Rock International, visit www.hardrock.com.