Waikiki SPAM JAM® Festival celebrates 15 years of food, festivities and fun
Mark your calendar! One of the Aloha State's top-rated street festivals is set for April 29, 2017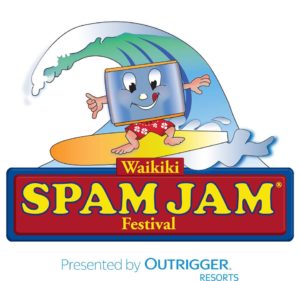 WAIKIKI, HONOLULU, HAWAII – Each year, 25,000 guests and local residents gather for Hawaii's most beloved and delicious annual event – the Waikiki SPAM JAM® Festival. Celebrating its 15th anniversary, the Waikiki SPAM JAM® Festival will envelop Kalakaua Avenue with the sounds of sizzling SPAM® products, live music and entertainment, and excitement on Saturday, April 29, 2016 from 4 p.m. to 10 p.m.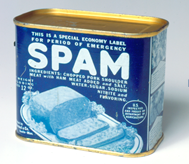 The SPAM® brand is synonymous with Hawaii and many local families will tell you that SPAM® products are a favorite for breakfast, lunch, and dinner or a delicious treat," said Barbara Campbell, Waikiki SPAM JAM® Festival co-founder and vice president of retail leasing and development at Outrigger Enterprises Group. "Outrigger is proud to have supported this tasty piece of Hawaii history and cuisine for the past 15 years and we look forward to continuing this special tradition for many more years to come."
Hawaii's love affair with SPAM® products dates back almost 80 years, when the pre-cooked luncheon meat was served to American GIs. In 2016, with billions of cans of SPAM® products sold, Hawaii continues to lead the nation in its love for SPAM® products. The most recent data suggests Hawaii residents buy nearly 7 million cans of SPAM® products per year. In 2015, Hormel Foods paid homage to the state's love for the iconic meat by introducing SPAM® with Portuguese Sausage, inspired by the Hawaiian Islands.
Waikiki SPAM JAM® Festival-goers can enjoy a selection of SPAM® recipes from participating local restaurants, such as Kani Ka Pila Grille at Outrigger Reef Waikiki Beach Resort, which will offer a delicious breakfast option of SPAM, eggs and rice, so that visitors can see firsthand the many ways SPAM® products can be prepared. Attendees can expect to not only be well-fed but wonderfully entertained as they are serenaded by some of the island's best musical acts from two stages. Further, local Hawaiian arts and craft vendors will be on-site to showcase their products and select SPAM® merchandise, such as T-shirts, shorts and slippers will be available for purchase.
Admission is free to the family-friendly event and proceeds generated support the Hawaii Foodbank and other local charities, including the Waikiki Community Center and the Visitor Aloha Society. Last year's 14th Annual SPAM JAM® Festival raised more than $23,000 for the Hawaii Foodbank and collected over 1,600 pounds of canned food – enough to feed 58,000 people in Hawaii! Since its inception, the Waikiki SPAM JAM® Festival has raised more than $100,000 and collected nearly 27,000 pounds of canned goods to support the Hawaii Foodbank.
As part of the 2017 Waikiki SPAM JAM® Festival, Outrigger Resorts and OHANA Hotels in Waikiki will offer guests checking in for the weekend a free one-category upgrade, based on availability, along with a donated can of SPAM® product benefiting the Hawaii Foodbank. For reservations, visit www.outrigger.com, or call 1-800-688-7444 and ask for the best available rate. This offer is subject to change and availability. Some restrictions apply.
There are several ways to stay on top of the latest details of this year's Waikiki SPAM JAM® Festival: visit SPAMJAMhawaii.com or join the Waikiki SPAM JAM® Festival social community on Twitter: @SPAMJAM or Instagram: @waikikiSPAMJAM.
About Outrigger Enterprises Group
Outrigger Enterprises Group is a privately held leisure lodging, retail and hospitality company with corporate offices in Hawaii and operating globally in the Asia-Pacific, Oceania and Indian Ocean regions. From its Outrigger Signature Experiences to its Outrigger DISCOVERY loyalty program, the values-based company invites guests to escape ordinary with exceptional hospitality and authentic cultural experiences, incorporating local traditions and customs at each of its properties worldwide. Guided by 69 years of family leadership, Outrigger runs a highly successful, multi-branded portfolio of hotels, condominiums and vacation resort properties, including Outrigger® Resorts, OHANA Hotels by Outrigger®, Hawaii Vacation Condos by Outrigger®, Embassy Suites®, Holiday Inn®, Best Western®, Wyndham Vacation Ownership® and Hilton Grand VacationsTM. Outrigger currently operates and/or has under development 37 properties with approximately 6,500 rooms located in Hawaii (Oahu, Maui, Kauai, Hawaii Island); Guam; Fiji; Thailand; Mauritius; and the Maldives.
Find out; find Outrigger at: www.outrigger.com or visit @OutriggerResorts on Facebook, Instagram, and Twitter. Join in on the conversation by tagging #OutriggerResorts
Note: Outrigger Resorts is sensitive to and understands the importance of diacritical markings. In mediums where the reproduction of these markings is true (i.e., in print), diacritical markings will be used. If a communication crosses several mediums to include the Web, which does not always reproduce diacritical markings correctly, diacritical markings will not be used.