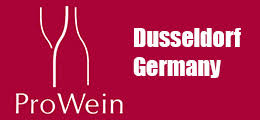 ProWein will take place from

March 18 – 20, 2018

at the fairgrounds in Düsseldorf, Germany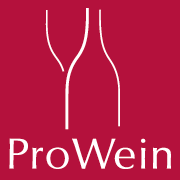 With over 6,600 exhibitors from all over the world, ProWein 2018, International Trade Fair for Wines and Spirits, is already sold out five months before the start of the event. ProWein will take place from March 18 – 20, 2018 at the fairgrounds in Düsseldorf, Germany. All relevant wine-growing regions in the world will be represented, providing a complete overview of global wine ranges. In addition, some 400 spirits will be on display.
New at ProWein 2018 will be the joint stand of the Japanese government with the theme "sake" and a large stand featuring various Palinka fruit brandies from Hungary. The re-designed special show "same but different" will be devoted to the top theme "craft" with about 50 companies presenting craft spirits, craft beers and cider. This special show will move to Hall 7.0, giving ProWein an additional hall for other exhibits. The "fizzz craft Lounge", organized by the Meininger publishing house, will also be in hall 7.0, providing a perfect setting for attendees from the international bar and hospitality sector.
Exhibitors from Greece will also be relocated – at the coming ProWein they can be found alongside Austria and the ProWein Tasting Area by Mundus Vini in Hall 17.
The organic wine area in Hall 13 will be larger and more comprehensive. This is where trade visitors will find all relevant organic associations from Germany, Italy and France as well as numerous individual exhibitors from around the world. Also growing will be the special show "Organic World" with some 40 international exhibitors. The organic exhibits will be complemented by a matching catering concept – the Organic Lounge – as well as a dedicated lecture area.
Hall 9 will also have an extended and diverse line-up of ranges since all exhibitors from overseas will be presented here. Overseas groups, such as those from Australia, Argentina, Chile, Canada, New Zealand, South Africa and the U.S. will see particularly large increases.
The ProWein 2018 ancillary program will again be impressive. Numerous tasting sessions will take place in the ProWein Forum in Halls 10 and 13 or directly at the exhibitors' stands. The spectrum of approximately 500 events will range from nationally oriented tasting sessions to multi-origin presentations like the tasting zone of the international wine award MUNDUS VINI. Other highlights will include the worldwide unique Champagne Lounge featuring 40 Champagne producers. This lounge will be located in the center of the Champagne segment which will include 150 other brands. The special "Packaging & Design" show complements the ranges of ProWein showing current trends and developments in packaging.
For further information on visiting or exhibiting at ProWein 2018, contact Messe Düsseldorf North America, 150 North Michigan Avenue, Suite 2920, Chicago, IL 60601. Telephone: (312) 781-5180; Fax: (312) 781-5188; E-mail: info@mdna.com; Visit our web site http://www.mdna.com; Follow us on twitter at http://twitter.com/FoodBev_MDNA
For hotel and travel information, contact TTI Travel, Inc. at (866) 674-3476; Fax: (212) 674-3477; E-mail: info@ttitravel.net; www.traveltradeint.com
Facebook: www.facebook.com/ProWein.tradefair
Twitter: https://twitter.com/ProWein