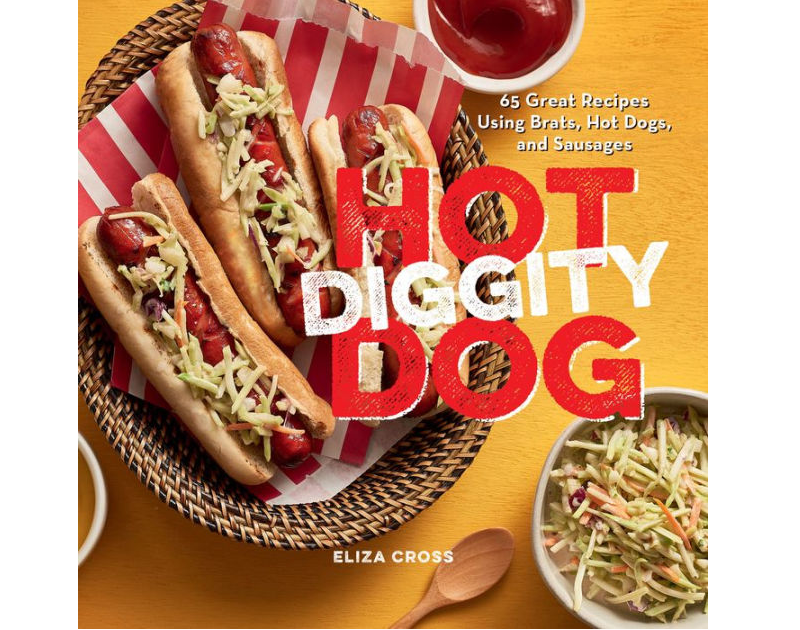 Is there any more summery food than hot dogs? Maybe watermelon, but thankfully they pair perfectly. In Gibbs Smith Books' new cookbook, Hot Diggity Dog, you will find 65 recipes using brats, sausages, and hot dogs to make your summer delicious.
From small bites such as Kielbasa-Jalapeño Poppers to hearty meals like Grilled Bratwurst Reuben Paninis, Corn Dog Casserole, and High-on-the-Hog Jambalaya, Hot Diggity Dog's enticing recipes will satisfy even your hungriest eaters.
"The dog days of summer are almost here, and with them come barbecues, pool parties and picnics. No matter where you'll be cooking, your food will be the talk of the town thanks to Eliza Cross." ― Leite's Culinaria
Eliza Cross is an award-winning writer, and the author of 14 books. She develops recipes and styles cuisine for corporate and print media, and blogs about food, gardening, and sustainable living at Happy Simple Living. She lives with her family near Denver, Colorado.
HOT DIGGITY DOG: 65 Great Recipes Using Brats, Hot Dogs, and Sausages
by Eliza Cross • Photographs by Sheena Bates
$15.99 U.S. • Jacketless Hardcover
7 x 7 in, 128 Pages
40 Color Photographs
On Sale: 4/19/2022
978-1-4236-5698-2