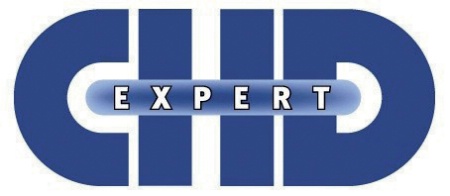 Don't forget your wet napkin: CHD Expert Digs into the Barbecue Restaurant Industry in the United States
BBQ is king in the South and Alabama is the state with the highest percent of BBQ restaurants in the nation.
(Chicago, IL – June 22, 2015) To the chagrin of folks in Texas, the Carolinas, and other Southern states, Joe's Kansas City Bar-B-Que recently won a USA TODAY 10Best readers pole for best Southern BBQ. While there is never a loser when it comes to eating good BBQ, CHD Expert, the Chicago-based foodservice database and analytics firm, digs into the latest barbecue restaurant data, to evaluate the lay of the land for this delicious menu type.
As of June 2015, CHD Expert's database has data and restaurant information for more than 14,000 barbecue restaurants across the USA. Barbecue restaurants make up just 2 percent of the total US restaurant landscape, yet the Barbecue Menu Type is the 15th most popular menu type nationwide in terms of total number of units.
Breaking down the barbecue restaurant landscape into Full Service Restaurants (FSRs) and Limited Service Restaurants (LSRs) in terms of number of units, CHD Expert's data reveals that Independent restaurants are dominate in both categories: 89 percent of LSRs are classified as Independent while 83 percent of FSRs are Independent. (CHD Expert defines an Independent restaurant as one having less than 10 units in operation nationwide.)
The top five states with the most independent barbecue restaurants in terms of number of units include Texas, California, Florida, Georgia, and North Carolina. Chains make up 14 percent of the barbecue restaurant landscape. The most prevalent barbecue chain restaurants in the United States include Dickey's Barbecue Pit, Famous Dave's, L&L Hawaiian BBQ, Sonny's Real Pit BBQ, and Bill Miller Bar B Q.
With its roots in the South, it is no surprise that the top three states with the largest share of barbecue restaurants, reside below the Mason Dixon Line. Alabama, Arkansas and Mississippi each have 5 percent of their state's restaurant landscape being made up of barbecue restaurants. This is more than any other of the 50 states.
While barbecue itself is centuries old and could be considered a strong contender for America's quintessential food, just 53 percent of barbecue restaurants in the United States have been in business for 5+ years, while 23 percent have been in business for 2-5 years. In comparison, 69 percent of all restaurants of all menu types in the US have been open for 5+ years, while 16 percent have been in business for 2-5 years.
BBQ does not lack in flavor, but it is not hard on the wallet either, as the average check at 34 percent of barbecue restaurants is between $7-$10 and 28 percent of barbecue restaurants report an average check of $10-15.
Understanding the BBQ restaurant landscape is valuable to foodservice suppliers including, manufacturers, distributors and other industry players who sell into these restaurants. Such operators regularly source cooking ingredients such as sauces, spices, and meats as well as equipment and operational appliances like smokers, barbecue grills, commercial refrigerators, meat slicers, and point-of-sale systems; and suppliers need to have knowledge of where these establishments reside.
"If there's one food Americans are passionate about, it's barbecue," said Brad Bloom, VP of Sales and Marketing at CHD Expert The Americas. "There may be arguments over which style is the best, but no matter if you're chowing down on recipes perfected in Memphis, Texas, Kansas City, or the Carolinas, one thing is true: Independents dominate the barbecue restaurant landscape. A strong Independent presence allows for an increased amount of creativity and variety in the away-from-home barbecue market. At CHD Expert we're proud to help our clients break down these nuanced markets and get to the real meat of the foodservice industry."
For those who would like more information about the Barbecue Restaurant Landscape in the US, CHD Expert has created this complementary visual representation of the Barbecue Restaurant Industry.
Download the Barbecue Restaurant Industry Infographic.
To obtain detailed information on any foodservice market or menu type, please contact Brad Bloom:

About CHD Expert
CHD Expert is the worldwide leader in collecting, managing, and analyzing data for the Away-from-Home Global Foodservice Market. For more than 20 years CHD Expert has been dedicated to Foodservice channel members successfully providing a global vision and an in-depth understanding of the industry (in Europe, The Americas, and Asia Pacific).
Our objective is to support food service suppliers and their strategy, insight, sales, and marketing departments by providing the most comprehensive and accurate foodservice census; housing intelligence for more than 5 million operators worldwide.
For additional information, please visit http://www.chd-expert.com or call 1-888-243-0154.