What's In and What's Out at Luxury Hotels This Summer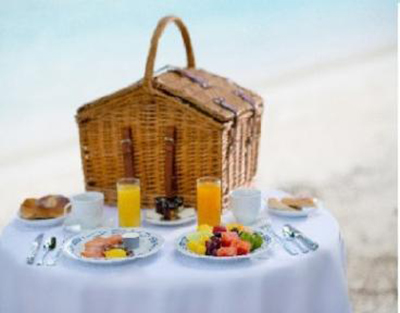 According to travel website Orbitz, more people than ever plan to leave town this summer, with 88% of Americans planning to take a vacation. From a Beer Concierge in Vermont to a hip new kayak workout in South Carolina to an over-the-top picnic lunch in Ireland, luxury hotels and top destinations are ready to impress with new amenities, programs and perks. Below are the top ten trends we've spotted in travel – what's out, what's in and where you're going.
Picnics Get Promoted
What's Out: Packing your own
What's In: Luxe picnics to go
What better way to experience the great outdoors at a luxury hotel than with a decadent picnic enjoyed on the property's grounds? Trump International Hotel & Golf Links Doonbeg, Ireland offers a luxe Classic Links Basket complete with a shellfish platter, foie gras, artisan cheese, champagne and more. The Inn at Little Washington in Virginia offers the decadence and extravagance they're known for in their famous dining room for guests who prefer to eat outside. The culinary landmark's Picnic Lunch for Two comes stocked with six courses including house-smoked salmon sandwiches on salt crusted rye bread, Virginia country ham on chive biscuits and salty oatmeal cookies. Savor the finest Swiss cheeses and chocolates at Gstaad Palace's new picnic area overlooking 1,200 trees planted to celebrate the hotel's 100th birthday in 2013. Guests who order in-room breakfast at Caneel Bay in St. John, USVI are treated to an early-morning picnic stuffed with a selection of bagels, pastries, eggs cooked to order, hot oatmeal, cereal, bacon, lox, capers, fruit, coffee, juices and more.
Wet Workouts
What's Out: Working out on the beach
What's In: Working out in the water
Hotels are leveraging the incredible pools, beaches and lakes near their properties to offer guests challenging workout experiences on the water that go way beyond SUP (stand-up- paddle boarding). Westin Lake Las Vegas and Westin Grand Cayman Seven Mile Beach Resort & Spa invite guests to take SUP to the next level with SUP yoga or SUP pilates, while visitors to Kiawah Island in South Carolina can try out "Surf Kayak Rodeo" lessons, where surf kayak instructors invite guests into the waves for a great workout in the best "white-water" the Lowcountry has to offer. Loews Hotels & Resorts are getting in on the aqua-fitness trend by offering water aerobics and aqua fitness classes utilizing aqua weights and pool noodles at some of their properties across North America. This summer, Tides Inn on Carter's Creek in Virginia debuted a new "Learn To" series that invites guests to burn calories on the waterfront while learning the core techniques of watersports like kayaking and sailing.
Cooking Like the Locals
What's Out: Basic Cooking Classes
What's In: Cooking Classes 2.0
Over are the days of learning to cook a simple recipe in a hotel's kitchen. Today hotels are inviting guests to partake in the kitchen experience from start to finish. Guests at the Marti Istanbul Hotel can opt for the "Taste of Istanbul" experience and venture to the city's famed bazaars and markets with the hotel's talented chef to shop for spices and ingredients for a traditional Turkish meal. Back at the hotel guests will learn to prepare the meal, which changes regularly based on seasonal ingredients. Chebeague Island Inn off the coast of Portland, Maine invites guests to experience the "Lucky Lobstering" package and join the locally famous Captain Jedediah Spear for a two-hour excursion around Casco Bay aboard Captain Spear's Sea Nile. Guests will catch their own lobster and enjoy the fresh catch back at the hotel with all the fixings and wine pairings. In the Caribbean, go deep-sea fishing for your dinner at Hotel Guanahani & Spa in St. Bart's and indulge in the meal overlooking the ocean in your private villa.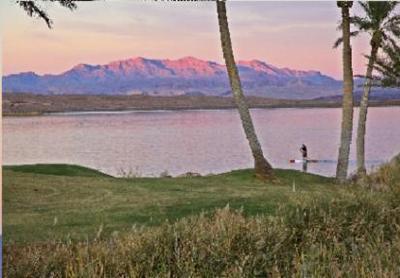 Elevating On-site Experts
What's Out: Know-it-all concierge
What's In: Niche concierges
Front desk concierges are a hotel staple for restaurant reservations and extra pillows, but more and more hotels are offering guests niche concierges who focus on one specialty. Hotel Vermont in Burlington boasts a Beer Concierge with special knowledge of the area's burgeoning craft beer scene. He even hosts full-day guided tours to local breweries Hill Farmstead, Lost Nation and more – designated driver included! Guests at Montage Deer Valley in Utah can tap into the property's Constellation Concierge for help spotting famous formations in the sky, while the Dream Downtown in NYC offers a Sneaker Concierge who gives guests access to the rarest and most limited-edition sneakers in the world. Slated to open in October, the new Gates in Key West will offer an Island Host considered an expert in the destination's under-the-radar hotspots for nightlife, culture and wellness.
Kids Have All the Fun
What's Out: Kids' clubs
What's In: Kids' spa treatments
Hotel spas are rolling out all the stops for their youngest guests, with spa treatments created just for kids and teens. Lake Arrowhead in California offers a "Little Princess" spa package including a mini manicure, pedicure, princess hair styling, makeup and a goodie bag to take home, while Montage Deer Valley in Utah has a "Mommy and Me" spa experience which combines a manicure and pedicure for two. Kids can opt for the "Fountain of Youth" teen and children's spa menu at The Inn at Palmetto Bluff, a Montage Resort in South Carolina and enjoy treatments like the "Youthful Glow" skincare regimen for teen skin, complete with a Mia Clarisonic skin brush to take home. Kids and teens who visit The Spa at The Omni Homestead in Virginia can choose from a long list of treatments just for them including a "Sparkles Manicure," "Pink Bubbles Pedicure," "Essential Nutrient Facial" and "Make up for Me."
Toast to New Culinary Offerings
What's Out: Sweet gourmet pancakes
What's In: Savory gourmet toast
Jam is good but caviar, bacon and avocado are better! Hotels are embracing the savory toast craze flooding Instagram with their own spins on gourmet toast – from The Inn at Palmetto Bluff, a Montage Resort's Bacon Jam, a savory take on the breakfast staple, to Chef Casey Overton's California Avocado Tartine at Montage Laguna Beach, complete with organic egg and garden herbs, to the Avocado Smoked Salmon Spread at Omni Hotel at CNN Center, a light spread that's fresh and full of flavor. The Inn at Little Washington's indulgent Tin of Sin draws even the most caviar shy with peekytoe crab rillettes and cucumber aspic beneath American Ossetra caviar, served on brioche toast in a blue tin.
Spas Go Native
What's Out: Products from afar
What's In: Local spa partnerships
Hotel spas are adopting the local trend already sweeping the hospitality world by partnering with nearby companies to provide their guests with locally sourced and created spa and wellness products. Hotel Madeline in Telluride, CO works with locally-based ISUN for the products used in their spa. The hotel's spa director collaborated directly with ISUN's founder to develop special ISUN-inspired treatments like the unique Gemstone Massage, which utilizes crystal energies for a balancing treatment. Hotel Vermont in Burlington tapped into local wellness line Lunaroma to create one-of-a-kind in-room hair and skincare amenities. The products are made just down the street from the hotel and guests are also invited to visit the lab and boutique to explore their vast collection of natural essential oils.
Happy Hour & Tea Time Collide
What's Out: Frozen cocktails
What's In: Tea infused cocktails
Iced tea has long been a summer favorite for cooling down in the hot sun. This summer hotels are adding a splash of liquor to help guests wind down even easier. Montage Laguna Beach offers a "Green Tea Mojito" made with green tea rum, lime juice, simple syrup, soda and fresh mint leaves. Guests at the Nines in Portland can indulge in an "East India Trading Company" cocktail made with tea syrup and muddled basil at the hotel's rooftop restaurant Departure. On summer's chilly nights, guests at Omni Mount Washington in New Hampshire can head to the hotel's prohibition-era speakeasy and enjoy "The Prohibition" cocktail, infused with French-pressed Russian Earl Grey Tea and served in an inconspicuous signature speakeasy tea cup.
Step on It!
What's Out: Complimentary bike rentals
What's In: Complimentary luxury car rentals
Hotels are letting guests explore their surrounding neighborhoods in style with access to complimentary luxury vehicles. Loews Hotels' partnership with Fiat includes FIAT 500Ls in five Loews properties, with three properties also offering extra vehicles for guests to drive and use on their own. Omni Bedford Springs in Pennsylvania has a partnership with BMW that invites guests to test drive the cars on property, with the opportunity for a free night at the hotel if the guest chooses to purchase a vehicle. At the Dolder Grand in Zurich complimentary 2013 Mercedes Benz E350s are available during the summer months for guests to explore Zurich and neighboring countries including Austria, Italy, Germany and France.
Bringing Design Close to Home
What's Out: Celebrity Designers
What's In: Residential Designers
Hotels are tapping into interior designers with no hotel design experience to bring a residential yet luxurious feel to their properties. Opening in October, the new Gates in Key West worked with Atlanta-based Andrea Henzlik to bring a modern yet relaxed style to the boutique property, while 100-year-old Hotel Plaza Athenee in Paris (which has been closed for restorations since October 2013) will reopen in August with the guest room redesigns spearheaded by Marie-José Pommereau, a designer known for working on upscale Parisian apartments and homes rather than commercial projects.