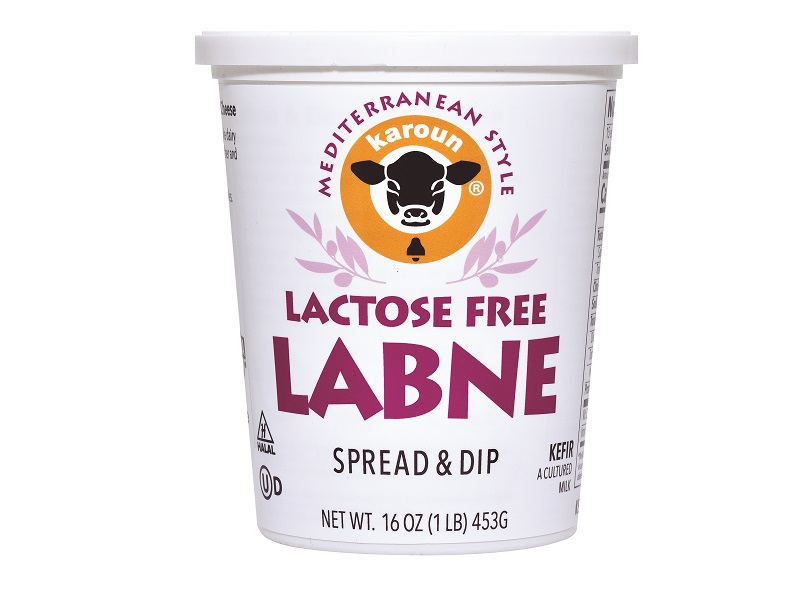 Introducing Karoun ® Lactose Free Mediterranean Style Labne – Kefir Cheese. The perfect balance of creamy strained yogurt and rich flavor, but without the lactose! Karoun continues to spread the benefits of Labne, making it more accessible with a groundbreaking new product. Packed with gut-friendly Probiotics, 60 calories, no artificial additives, and 0g added sugar – made with Real California Milk.
Serve it as a refreshing dip for pita bread and vegetables and its superb in sandwiches. It also tenderizes meats and poultry and adds creaminess to soups. Naturally lower in fat than regular cream cheese, Labne is a delicious alternative for a healthier lifestyle.
Karoun® Lactose Free Labne:
Key points:
Per Serving 60 Cal
2g Total Sugar
0g Added Sugar
No Artificial Additive
Made with Natural Ingredients
For more details and information on Karoun Dairies products, visit www.karouncheese.com
About Karoun Dairies
Founded in 1992, Karoun is an award-winning manufacturer and distributor of specialty ethnic food and beverage products, including cheeses, yogurts, yogurt drinks, spreads and dips. Through a diverse base of retailers and distribution channels, the Company's products appeal to a fast-growing multicultural population, as well as to mainstream consumers who are increasingly adopting ethnic cuisines. Winner of over 170 best-in-class awards, Karoun's high-quality, branded products have a loyal following across the nation. The Company is strategically located in the dairy-rich state of California, with a distribution center in San Fernando and a state-of-the-art manufacturing plant in Turlock. Karoun cheeses and yogurts are made with Real California Milk from cows free of growth hormones. Specialty brands include Karoun®, Gopi®, Arz®, Queso Del Valle®, Damavand® and Yanni®. For more information, please visit www.karouncheese.com .
In 2017, Karoun Dairies was acquired by Lactalis Group – the largest dairy company in the world, based out of western France – and became a subsidiary of Lactais American Group. Headquartered in Buffalo, NY and with additional facilities in Wisconsin, Idaho and California, Lactalis American Group employs over 1,600 people across its U.S. production sites and corporate offices. The company produces a rich lineup of French cheeses including brie, camembert, and spreads, Italian favorites such as mozzarella, fresh mozzarella, provolone, ricotta, and mascarpone, and distributes a wide variety of other dairy products. The addition of Karoun Dairies has helped the company enter the U.S. ethnic channel with well-known cheese and yogurt brands Karoun®, Blue Isle®, Gopi®, and Yanni®. For more information about Lactalis American Group, please visit www.lactalisamericangroup.com .