The wood-fired Forno Toscano oven modernizes traditional Italian cooking.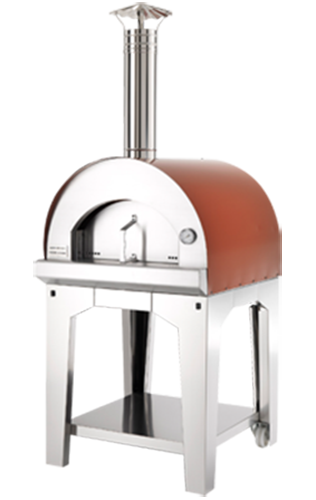 Buon Appetito! Good Appetite. In Italian it even sounds appetizing. No wonder Italian is one of America's most popular cuisines, with its succulent roasts, crusty breads, and pizza, piping hot from a traditional, wood-fired oven. You can't match that flavor and texture in any ordinary home oven, but that's exactly what you get when you bake in a steel Fontana Forni outdoor oven. Designed and handcrafted in Italy and imported by Fontana Forni USA, these ovens are as stylish and durable as they are efficient.
The newest addition to the line is the Forno Toscano, which is smaller, lighter, and available at a lower price than other Fontana Forni models while offering many of the same unique features. While typical wood-burning brick ovens have a large mass that must be heated and require hours to reach cooking temperature, indirect-heating steel Fontana Forni ovens take as little as 45 minutes, and the new direct-heating Forno Toscano can reach cooking temperature in just 10 to 15 minutes. The Fontana Ovens use up to 80 percent less wood than traditional brick ovens, but can still reach cooking temperatures nearly twice that of a standard home oven.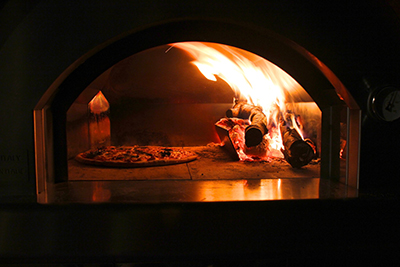 Handcrafted Fontana Forni ovens are designed to meet exacting Italian rules and regulations. They are crafted using tough, fast-heating stainless steel and, for some models, durable cast iron. Unlike other steel ovens, which are simply bolted or spot-welded together, Fontana Forni ovens are meticulously assembled using up to seven feet of continuous welds. They have domed interiors for even heat distribution and feature food-certified cooking stones. Where other ovens use ceramic or glass-based insulation, Fontana Forni ovens use rock wool spun from basalt or volcanic rock. Rock wool has a significantly higher R-value than fiberglass, making it better at retaining heat, and has a much higher melting point, which makes it more durable in high-temperature applications. And because rock wool uses a high percentage of recycled material it is considered a far more eco-friendly material than fiberglass.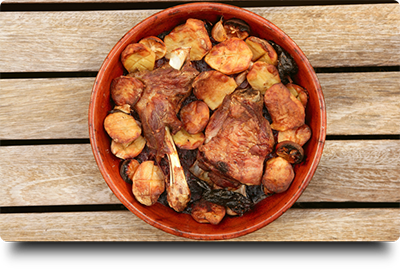 Located in Italy's Marche region, Fontana Forni has been manufacturing high quality steel products for over 60 years. In the mid-1970s the company designed and created the first wood-fired, indirect heating steel oven that combines tradition and modernity and rivals the performance of brick ovens without hours of pre-heating. 1n 2007, Kirk Laing, the owner of Fontana Forni USA, began importing these unique ovens to the U.S.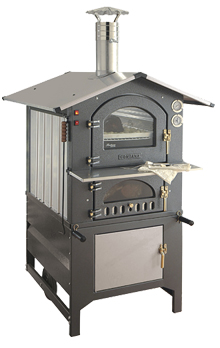 "My wife is from Italy, and I had lived in Italy for seven years. I love Italian cooking and built two brick ovens of my own," says Laing. "The first time I saw the Fontana Forni ovens I realized right away that this was the ideal way to achieve the unique flavors of Italian cooking at home without having to build an oven and then spend hours pre-heating it to cook a meal. They are easy to use, create memorable gatherings, and provide fine control for anything from slow roasting meats to baking bread to to high-temperature cooking for crisp-crust, wood-fired pizza. They have been popular with everyone from home cooks to caterers, and I believe that the Forno Toscano is going to become our best selling offering."
All of the stylish Fontana Forni stoves are available online at fontanaforniusa.com.
Fontana Forni is the premier brand in outdoor ovens. Imported from Italy, the quality of materials and workmanship define true passion and design excellence. Fontana Forni USA is a family business located in Florence, South Carolina and is built on appreciation of the culture, food, art, and craftsmanship of Italy and dedicated to sharing that appreciation with friends in the USA.