JÄGERMEISTER POURS ITS ENDURING SPIRIT INTO NEW BOTTLE DESIGN
Iconic Vessel Sets the Bar High With More Defined Shape, Bolder Logo Type, and Taller Size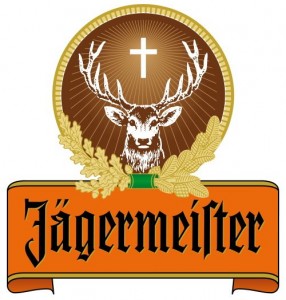 Raising its glass to supreme quality and heritage, Jägermeister is proud to unveil a new incarnation of its iconic green bottle, designed to be as unique and special as the spirit inside. While the recipe for Jägermeister, based on a complex blending of 56 different herbs, blossoms, roots and fruits, remains unchanged, the new bottle design more optimally embodies the quality and history of the signature herbal liqueur.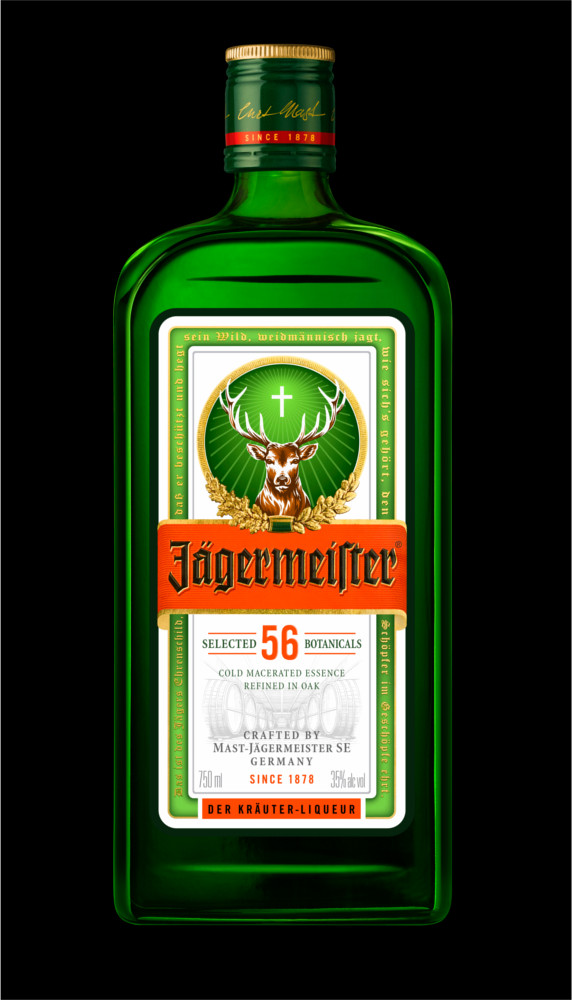 "The new Jägermeister bottle symbolizes the craftsmanship behind our product and strengthens the message around the brand's high quality standards, while also celebrating its rich past," said Jeff Popkin, CEO of Sidney Frank Importing Company, Inc. "What consumers will see on the new bottle are Jägermeister's values, process and history proudly displayed like never before; for a family-owned company, this design stands as a symbol of the company's never-ending commitment to quality."
This is the fifth time the bottle has been redesigned over the course of the brand's 80+ year history. All bottles, from the 50ml miniature to the 1.75L size, will have a new look in the more than 100 countries around the globe where Jägermeister is available.
The bottle redesign features:
A more defined shape, with higher, more squared-off shoulders
A more mature and realistic stag in its natural environment
A framed label with a reinvented shape
Bold logo type and additional depth and dynamism through fine lines
New copy that provides information on the product and the quality process
In addition, the bottle's newly enhanced cap is ultra-premium and bears the signature of the spirit's founder, Curt Mast, along with the year 1878, commemorating when his father, Wilhelm, created the company.
Another prominent feature of the new bottle is its height: The iconic packaging now stands taller than its predecessor. The 750ml size stands at 9.2" tall (compared with the old size of 8.5"); the 1L now stands at 10.5" tall (vs. 9.5").
About Jägermeister
Introduced 80 years ago, Jägermeister, German for "Master Hunter," is the #1 selling imported liqueur in the United States. Ranked 8th by Impact International's definitive Top 100 Premium Spirit Brands, this herbal liqueur is one of the most successful premium brands worldwide and available in 117 countries around the world. The iconic taste of Jägermeister is not left to chance but is due to decades of experience, a safely guarded secret recipe consisting of 56 natural herbs, blossoms, roots and fruits including star anise, cardamom, cinnamon and ginger roots, and 383 quality checks. The botanical ingredients are extracted in their raw, unprocessed form through a gentle, weeks-long process of cold maceration to create Jägermeister's base. The base, housed in more than 400 oak casks, then "breathes" for one full year, which is key to creating the complex and balanced flavor of Jägermeister's legendary taste profile. Jägermeister Liqueur is 35% Alc./Vol. and imported exclusively by Sidney Frank Importing Company, Inc., New Rochelle, NY. SFIC is a wholly owned subsidiary of MJUS. Visit www.jagermeister.com and follow @JagermeisterUSA on Facebook, Twitter and Instagram. DRINK RESPONSIBLY