Sunrise Springs Spa Resort Appoints Rocky Durham as Executive Chef
Sunrise Springs Spa Resort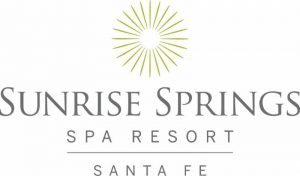 has announced the appointment of Rocky Durham as executive chef overseeing all food and beverage on-property. Durham draws on his Santa Fe upbringing and international culinary experience to prepare ingredient-driven dishes and a wealth of nourishing, healthy choices for the resort's all-inclusive guests and visiting diners alike.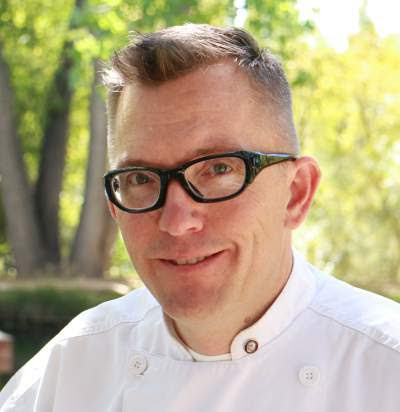 Durham, a fiercely proud New Mexican and lifelong culinarian, meticulously sources vibrant local ingredients for bountiful compositions in his New American West menus including herbs and vegetables from the on-site garden, and sister property Ojo Caliente Mineral Springs' two-acre farm. He looks forward to cultivating the well-known "three sisters" of corn, beans and squash to reflect the area's ancient cultural heritage.
"It's a dream come true to work with a farm manager at Ojo Farm who is as passionate about cultivating fresh ingredients as I am about incorporating them into my cuisine," says Durham. "The creative freedom to test new crops is inspiring, and I look forward to sharing the bounty with our guests."
Durham serves breakfast in the serene Sages Café, where guests can start their day with wholesome dishes such as Porridge of Ancient Grains and Fried Egg Sandwich on Green Chile Cheddar Biscuit Sandwich. Lunch and dinner are offered in the refurbished historic Blue Heron Restaurant overlooking the spring-fed pond. For lunch, guests can savor Tucumcari Feta and Heirloom Beans Wrapped in Pumpkin "Leather" and a Mediterranean Plate of Bitter Greens Spanakopita, Black Garlic and Sunflower Seed Hummus. At dinner, Durham's technique shines with preparations including Ragout of Garbanzo Beans, Olives and Dried 'Estate Fruits" and Root Vegetables with Spicy, Braised Chicken Thigh and Nasturtium 'Capers.'
Starting on October 30, Durham will introduce Sunday brunch from 11am to 2pm for guests, visitors to Santa Fe and the local community, offering playful takes on classics such as Southwestern Benedict with Blue Corn Crepes, House-Cured Guajillo Bacon, Poached Egg and Roasted Tomatillo Hollandaise and Vegetable Latkes with Smoked Trout Rillettes and Horseradish Crème Fraîche.
"With a deep connection to Santa Fe and a dedication to pristine ingredients and inventive preparations, we are very pleased to welcome Chef Rocky Durham to our team," said Andy Scott, founder of Sunrise Springs Spa Resort. "We look forward to working with Rocky to develop the Blue Heron Restaurant as a destination for our guests, local Santa Fe residents and visitors to our area."
Born and raised in Santa Fe, Durham studied classical French technique at Western Culinary Institute in Portland, Oregon. He then honed his skills in New Orleans at the renowned Royal Sonesta hotel before returning to Santa Fe as chef de cuisine atSantacafé serving upscale southwestern cuisine. He then relocated to England and opened eight Santa Fe restaurants named for his hometown, and additionally wrote and presented the hit show "Plates from the States," a 50-part series exploring America's diverse, regional cuisine. He has also worked with "Bizarre Foods with Andrew Zimmern" on the Travel Channel. Durham is the co-founder and executive chef of the Santa Fe Culinary Academy, where he trained chefs and culinary entrepreneurs, and still carries this tradition of leadership. When not at Sunrise Springs, Durham volunteers the Cooking with Kids program in local schools establishing healthy eating habits.
About Sunrise Springs Spa Resort
The only destination spa in enchanting Santa Fe, N.M., the new Sunrise Springs Spa Resort is a tranquil natural springs sanctuary that has been a source of rejuvenation for centuries, weaving ancient wisdom and healing traditions with modern wellness. At the heart of the resort's 70 acres is a sacred Medicine Wheel surrounded by 20 spacious casitas and 32 guest rooms; the new Ojitos, open-air soaking experience; a spa; a greenhouse; yoga, fitness and expressive arts studios; puppy studio and chicken coop; and two restaurants serving nourishing farm-fresh cuisine. A passionate team of credentialed wellness professionals and Thrive Guides empower guests to forge their individual path to harmony amongst the four aspects of wellbeing: mental, emotional, physical and spiritual. All-inclusive packages range from rejuvenating day escapes to multi-day transformative experiences. Guests can also visit the nearby historic sister property, Ojo Caliente Mineral Springs Resort & Spa just north of Santa Fe.
Save