JIGAR WINES AND SEDITION APPOINTS JOSH BARTELS WINEMAKER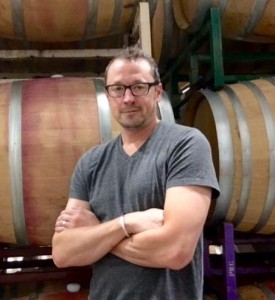 Jigar Patel, owner of Jigar Wines and co-owner of Sedition Wines with Josh Bartels, announces the appointment of Josh Bartels, winemaker of the two Sonoma County wineries.
"We are thrilled to have Josh lead our winemaking team," says Jigar Patel. "Our shared passion for wine started while we were still both attending Purdue University. Working alongside Josh, I believe that his work ethic and integrity are paramount to who he is and it shows in the wines he makes. The transition for us is seamless as Josh has been an integral part of my entire winemaking career."
Josh received a Bachelor of Science degree from Purdue University in West Lafayette, Indiana. He spent the last 10+ years at Kokomo Winery, where he made over 30 wines that scored 90 points or higher. When not making wine, Bartels is a husband and father to his young family and enjoys an active lifestyle filled with snowboarding, hiking, and camping at many of the best recreational sites in California. Josh loves music, sports and is also a passionate home cook. He draws inspiration from pairing wine and food during quality time with friends and family.
"I couldn't be more excited for the opportunity to create the wines at Jigar and Sedition," says Bartels. "I've worked hard to get here and I'm grateful beyond words for the chance to work with the Jigar team and a group of exceptional growers to make wines from some of the best sites in Sonoma County."
About Jigar Wines
Located in the heart of enchanting Sonoma County, CA, the family-owned boutique winery places an emphasis on showcasing the terroir of the region. Small production winemaking techniques allow for the creation of wines that are a worthy expression of the vineyards from which they originate. With hard work and a keen attention to detail, the handling of the fruit during its journey into wine mirrors that of the local growers who work tirelessly to bring us their beautiful bounty. To learn more about Jigar Wines, please visit: www.jigarwines.com.
About Sedition
Sedition Wine is a culmination of a 20-year friendship grounded in Midwestern roots, with one goal: To turn the most elite fruit that Sonoma County has to offer into a wine worthy of its heritage. Our current release is a blend of three Pinot Noir clones from two vineyards, located at opposite ends in the Green Valley of the Russian River Valley. The minimalistic winemaking approach lets the quality of the fruit highlight the hard and precise work of the farmers in the field. To learn more about Sedition, please visit: www.seditionwines.com.