Expanding Restaurant Franchise Looks to The Past to Inspire Its Future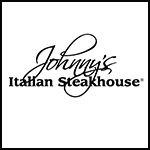 Johnny's Italian Steakhouse, a leading dining destination offering an everyday indulgence, is infusing the sophistication of legendary speakeasies with a modern edge – and finding success. Posting a 34 percent unit growth increase from 2017, this notable expansion showcases the demand for Johnny's Italian Steakhouse's enduring dining concept.
Serving up classic steak and Italian cuisine throughout Midwest markets, Johnny's provides guests with a high-end dining experience without the high-end price. Johnny's is uniquely positioned, capitalizing on the demand for upscale dining at an accessible and affordable price. The emerging brand is now experiencing rapid growth, breaking into two new states with four new locations in 2018. By the end of the year, Johnny's will open locations in Farmington Hills, Michigan, Livonia, Michigan, Sun Prairie Wisconsin and Thornton, Colorado, bringing the brand's presence to a total of 15 locations.
Paying homage to classic Rat Pack supper clubs, Johnny's values decadent dishes, timeless tunes and a stylish 1940s ambiance. This is highlighted by Johnny's trademark Blue Bar, a dynamic social environment where cell phones take a backseat to a conversation and handcrafted cocktails are prepared by specially trained Bootleggers.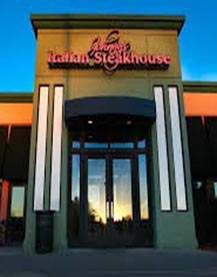 "Our growth and success can be traced back to two key factors. Our belief that enduring trumps endearing and connecting with the right franchisees to adopt this mindset," Mike Whalen, CEO of Johnny's Italian Steakhouse, said. "All our franchisees have embraced Johnny's ageless roots, each location demonstrating why high-quality cuisine, entertaining service and a good time never go out of style. We are committed to the success of our franchisees as well as working with those who will continue to help us expand our brand."
Finding the right franchisees in contiguous markets has been a key factor driving the brand's expansion. With a continued focus on franchise development, Johnny's plans to award 24 total units by 2020. Additionally, Johnny's looks to expand beyond its current nine states with target markets including Houston, Dallas, Cleveland and many more throughout middle America.
With 40 years of extensive operational experience and impressive potential revenue – each location on average generating more than $2.6 million in median annual gross revenue – the Johnny's Italian Steakhouse franchise offering presents a unique opportunity to adopt and build upon a growing dining concept that is backed by a proven system. Johnny's is seeking qualified professionals with operational talent and business acumen to help deepen their roots.
"As demonstrated by an impressive year so far, there is no better time to become a Johnny's Italian Steakhouse franchisee," Whalen said. "We understand that the most important factor to a healthy franchise system is happy and successful franchisees. As we continue to expand our footprint with franchisees and break into new markets, we are building momentum that will carry us into the next year and allow us to exceed our growth goals."
To learn more about franchising with Johnny's Italian Steakhouse, visit https://johnnysitaliansteakhouse.com/.
About Johnny's Italian Steakhouse
Johnny's Italian Steakhouse is a leading dining destination offering an everyday indulgence that provides a high-end experience without the high-end price. Johnny's creatively blends sophistication of the past with a modern edge. As a distinctly upscale dining experience with reasonable prices, Johnny's features a traditional speakeasy ambiance that is brought to life by timeless steak and Italian dishes, entertaining service and its trademarked Blue Bar where hand-crafted cocktails are skillfully prepared. For more information about Johnny's Italian Steakhouse and our business opportunities, please visit www.jisfranchising.com or call Ajay Singh (VP Brand Development) at 309-743-3247.