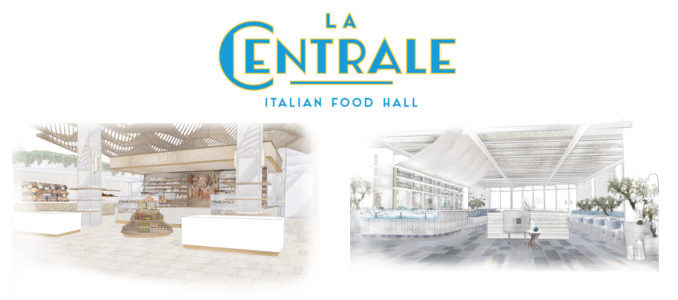 LA CENTRALE – MIAMI'S FIRST ITALIAN FOOD HALL – SET TO OPEN THIS FALL AT BRICKELL CITY CENTRE
Conceptualized by notable NYC restaurateur Jacopo Giustiniani and hospitality management veteran Matthias Kiehm, the three-story food hall will feature authentic Italian-inspired restaurants, cafés, an enoteca and a culinary school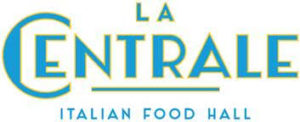 La Centrale – Italian Food Hall, the official name of Miami's first-ever Italian food hall, was revealed today along with additional details of the unique, three-level gastronomic endeavor. Opening its doors in Brickell City Centre this fall, La Centrale introduces a restaurant-forward concept with more than 38,000 square feet of authentic Italian-inspired restaurants and cafés, an enoteca, a culinary school and retail space.
Inspired by the 20 prominent regions of Italy (such as Apulia, Campania, Sicily and Tuscany), La Centrale's architecture and décor are reminiscent of several regions and instilled into every detail throughout the entire food hall.
From the moment visitors enter La Centrale, they will be met with a mecca of the best of Italy's famously diverse culinary traditions and will have their wanderlust satisfied with the food hall's Italian Holiday-inspired ambiance. As visitors explore the Italian food hall, they will navigate numerous interconnected concepts of Italian cuisine sure to delight even the most distinguished palates.
First Floor
The first floor will greet visitors with a multi-sensory convivial vibe driven by true Italian hospitality, where they can find fresh-brewed espresso, breads, house-made pastas and other culinary staples to recreate their favorite La Centrale meals at home. The first floor will also feature an eatery for a communal dining experience in a warm atmosphere.
Second Floor
The second floor holds original, multi-course restaurants serving traditional Italian fare throughout the day for varying lunch and dinner options. Visitors will find restaurants that cater to all tastes with fish-, meat- and seasonal-inspired restaurants, to name a few of the concepts. Visitors will also find the perfect place to catch up or network over cocktails and light delicacies in an Apulian-inspired indoor garden on the second floor. To top it off, a gelato shop offers rich and unique treats to finish every outing on a sweet note.
Third Floor
Wine enthusiasts and those looking to learn more about Italy's bountiful food culture will find everything they need at their fingertips on the third floor. This floor offers patrons interactive wine tastings, pairings and food programs directly with Italian wine experts in a uniquely inviting setting. The third floor also plays host to La Centrale's culinary school, designed to connect visitors with Italian chefs in a friendly and educational environment where they can learn how to prepare authentic Italian meals at home.
Spearheading the efforts of Miami's first Italian food hall is world-class power duo Jacopo Giustiniani and Matthias Kiehm. The managing partners are conceptualizing the creative direction to properly introduce Italy to Miami.
"La Centrale's design delivers a multifaceted experience energized by the delight of a trip to Italy, all under one roof," says Jacopo Giustiniani, managing partner of La Centrale – Italian Food Hall. "It's chic, lively, effortless, and one hundred percent authentic. We are importing products straight from Italy and serving fresh, local produce. Our goal is to share the heart, spirit and soul of Italy with Miami locals, providing Brickell residents and visitors from around the world with the best of Italian cuisine and hospitality."
Jacopo Giustiniani, a native of Italy, has wine culture in his blood. During his formal education at Universita di Firenze, he spent time overseeing and learning his family's winery in Tuscany, which includes 47 acres of vineyards located in the renowned wine region of Colline Lucchesi. He is most known for preserving the traditions of Italian wines into Felice Wine Bar in NYC. In 2006, Jacopo moved to the U.S. to become the wine buyer for SA Hospitality Group.
Hand-in-hand with Giustiniani is Matthias Kiehm, who has more than 25 years of experience in the hospitality business. Matthias spent a majority of his career in worldwide directorial and managerial roles with Four Seasons Hotels & Resorts in Los Angeles, Boston, Chicago and Sharm El Sheikh, Egypt. Among his more significant positions, Matthias served as the vice president of Ritz Hotel, Paris, and as the Business Director at the prestigious department store Harrods in London, where he successfully developed and opened 12 restaurants at Harrods Food Hall.
La Centrale will be in the north block of Brickell City Centre's 500,000-square-foot, open-air retail area as an anchor tenant. For more information, visit LaCentraleMiami.com.