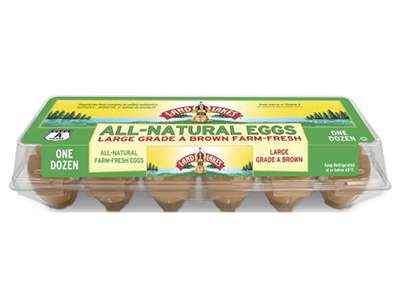 Land O'Lakes, Inc., has been awarded the Seal of Approval for their line of LAND O LAKES All-Natural Brown Eggs, including their organic and cage-free varieties from the American Culinary Federation, Inc. (ACF), the nation's premier organization for professional chefs and cooks. The products were submitted for extensive testing and were approved by members of ACF's Seal of Approval committee.
"We are delighted and proud that our LAND O LAKES All-Natural Brown Eggs have received the American Culinary Federation's Seal of Approval," said Frank Bergin, director of marketing for LAND O LAKES Eggs. "We feel our line of LAND O LAKES All-Natural Brown Eggs make ordinary eggs simply pale in comparison, so we are pleased to have such an accomplished and independent panel of chefs concur with that view."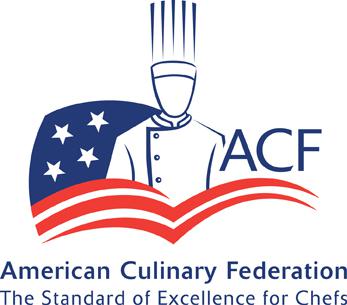 Keith Davis, CEC, AAC, chair of the ACF Seal of Approval committee, and the ACF Seal of Approval Committee applied rigorous testing criteria to the product. The committee evaluated the product's physical performance, performance when various cooking methods were applied, adaptability, and accuracy of labels and marketing materials.
"LAND O LAKES All-Natural Brown Eggs, LAND O LAKES Organic Brown Eggs and LAND O LAKES Cage-Free Brown Eggs were tested using several preparation methods, including various breakfast preparations, poaching and baking," said Davis. "ACF is proud to award these three Land O'Lakes products with the ACF Seal of Approval."
The ACF Seal of Approval program offers foodservice manufacturers the opportunity to have products endorsed by the premier organization of professional chefs in the U.S. Unlike other entities that offer tasting endorsements only, the ACF Seal requires extensive product testing and evaluation. After three years, ACF determines if the product needs to be retested.
LAND O LAKES All-Natural Brown Eggs are produced by hens fed a pure and simple all-natural vegetarian diet that contains no hormones, steroids, antibiotics or animal by-products. All eggs are inspected and approved by the USDA for quality and freshness and packed in clear cartons that are made of 100% recycled PETE plastic. These recyclable cartons offer excellent protection and make it easier for consumers to inspect our eggs and also be environmentally friendly. LAND O LAKES All-Natural Brown Eggs are available in grocery retailers throughout the country.
About Land O'Lakes, Inc.
Land O'Lakes, Inc., one of America's premier agribusiness and food companies, is a member-owned cooperative with industry-leading operations that span the spectrum from farm production to consumer foods. With 2012 annual sales of more than $14 billion, Land O'Lakes is one of the nation's largest cooperatives, ranking in size at #194 on the Fortune 500. Building on a legacy of more than 92 years of operation, Land O'Lakes today operates some of the most respected brands in agribusiness and food production including LAND O LAKES Dairy Foods, Purina Animal Nutrition and WinField. The company does business in all 50 states and more than 60 countries. Land O'Lakes International Development is a division of the company helping to transform lives through agriculture and enterprise partnerships that are enhancing profitability and food security in developing countries around the world. Since 1981, this division has helped generate economic growth and improve the quality of life for millions of people through more than 275 projects in 76 developing nations. Land O'Lakes, Inc. corporate headquarters are located in Arden Hills, Minnesota.
About the American Culinary Federation, Inc.
The American Culinary Federation, Inc. (ACF), established in 1929, is the premier professional organization for culinarians in North America. With more than 20,000 members spanning 200 chapters nationwide, ACF is the culinary leader in offering educational resources, training, apprenticeship and programmatic accreditation. In addition, ACF operates the most comprehensive certification program for chefs in the United States, with the Certified Executive Chef, Certified Sous Chef and Certified Executive Pastry Chef designations the only culinary credentials accredited by the National Commission for Certifying Agencies. ACF is home to ACF Culinary Team USA, the official representative for the United States in major international culinary competitions, and to the Chef & Child Foundation, founded in 1989 to promote proper nutrition in children and to combat childhood obesity. For more information, visit www.acfchefs.org. Find ACF on Facebook and on Twitter.