THE WOMEN'S FOODSERVICE FORUM 2016 AWARDS FOR OUTSTANDING PERFORMANCE AND ACHIEVEMENT ARE ANNOUNCED
Scholarships To Support Leadership Development Efforts Also Presented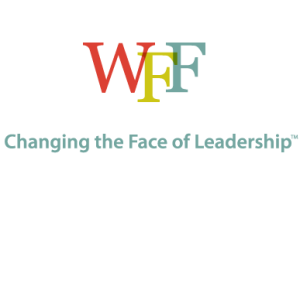 The Women's Foodservice Forum (WFF), the industry's premier leadership development organization with more than 25 years of experience advancing women in the food industry, today announced the recipients of its 2016 Awards for Outstanding Performance and Achievement – the Fritzi Pikes Woods Trailblazer Award, SOAR Award, Leader Engagement Award and Outstanding Board Service Award. In addition, Scholarships to support leadership development of high-potential women in the food industry were also handed out. The formal presentations were made last evening during the opening session of WFF's annual conference, which is being held March 13 -16 in Dallas at the Kay Bailey Hutchison Convention Center
"WFF congratulates each of this year's honorees," said Hattie Hill, president and CEO of Women's Foodservice Forum. "Their passion and dedication to helping advance women leaders is making a positive difference in the careers of so many deserving individuals."
This year's honorees are listed below:
Dawn Sweeney, president and CEO of the National Restaurant Association (NRA), received the prestigious Fritzi Pikes Woods Trailblazer Award. The Trailblazer Award is presented to individuals who are dedicated to improving the foodservice industry by creating new pathways of success for women within their companies and industries and supporting workplace diversity in all its forms.

Ecolab received the Jackie B. Trujillo SOAR Award, which recognizes an organization that is a proven standard-setter for opportunity, advancement and recognition for women within their organization; as well as develops initiatives that result in documented success in attracting, developing, retaining and promoting women to the highest levels of the organization. Doug Baker, Ecolab's president and CEO, accepted the award.
Chick-fil-A received the Leader Engagement Award, which is given to a company that fosters engagement of its team with WFF, enhances the value of WFF within their organization, and contributes to WFF's overall goals. Rob Dugas, chief procurement officer and vice president at Chick-fil-A , was present as members of the company's supply chain team, Jessica Jones – a food safety specialist, and Sonya Leathers – administrator, accepted the award.
WFF Board member Anne Varano received the WFF Outstanding Board Service Award.
Doris Ng, owner and co-founder of GingeRootz Asian Grille in Appleton, Wis., and Caitlin Suemnicht, the managing partner and sommelier of Food Fight Restaurant Group, in Madison, Wis., were the recipients of the Aspire Higher Scholarships, which provide leadership development opportunities, financial assistance and mentoring to high-potential women in the food industry.
The independent awards judging panel that helped select recipients of the 2016 WFF Awards was Phillip Jones, president and CEO of the Dallas Convention and Visitors Bureau; Michelle Mason, president and CEO of the Association Forum of Chicagoland; and Roslyn Dawson-Thompson, president and CEO of the Dallas Women's Foundation.
ABOUT THE WOMEN'S FOODSERVICE FORUM
The Women's Foodservice Forum (WFF) is the industry's premier leadership development organization with more than 25 years of experience advancing women in the food industry. WFF serves thousands of individuals and hundreds of employers in all segments of the industry including operations, manufacturing, distribution, publishing, consulting and more. Through highly effective and educational events such as the Annual Leadership Development Conference, Executive Summit, leadership development programs and rich networking opportunities, WFF provides the competency-based education and strategic connections needed to make a positive difference in the careers of women in the food industry. For more information, visit womensfoodserviceforum.com.