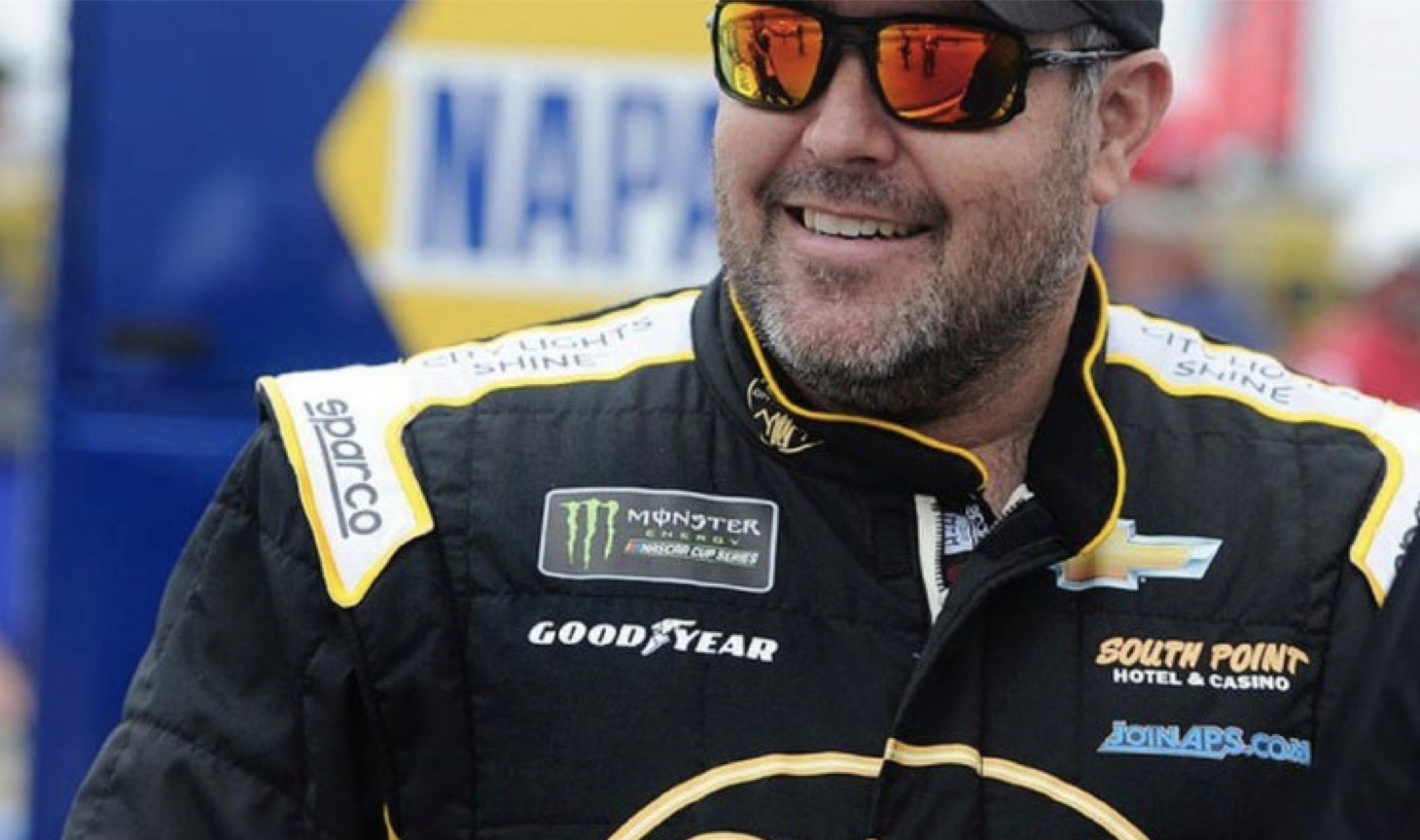 Look for Gaughan's City Lights Shine, a whiskey moonshine, on the Expo Floor
Brendan Gaughan, a Las Vegas local, is a nationally recognized television and radio personality, former NASCAR driver and founder of City Lights Shine (CLS), a whiskey moonshine will kick- off Bar & Restaurant Expo with a celebratory ribbon cutting ceremony on the red carpet where he will welcome attendees to the Expo Floor on Tuesday, March 22 at 12:00 p.m. the Las Vegas Convention Center.
Gaughan began his motorsports career in off-road racing – winning the first race he entered, at the age of 15. He won close to 100 of off-road races in his career, most recently the 2019 Baja 1000's Class 1 category. He is also a 2022 West Coast Stock Car Hall of fame inductee. However, as a former NASCAR driver his career is highlighted with 503 starts, 18 wins, 72 top-five and 155 top-10 finishes and three poles.
Growing up in Las Vegas and being raised around and in the casino industry, Gaughan currently is part of the management team of South Point Hotel, Casino & Spa. In 2016, Gaughan along with former NASCAR
official, Mike Dolan started City Lights Shine, a whiskey moonshine produced by his 17A Stillery – the first legal distillery in the history of Las Vegas.
"We're thrilled to have Brendan Gaughan at this year's Bar & Restaurant Expo. From his love for his hometown Las Vegas to his success on the track and now to his entrepreneurial spirit with the creation of City Lights Shine – we're excited to have Brendan and CLS officially open a successful show for the hospitality industry," said Tim McLucas, Bar & Restaurant Group Vice President.
Those interested in attending the 2022 Bar & Restaurant Expo can visit www.barandrestaurantexpo.com for more information or to register. Bar & Restaurant Expo is a trade event and not open to the general public.
About Bar & Restaurant Expo
Bar & Restaurant Expo, formerly known as Nightclub & Bar Show, has continued to evolve to mirror the fast-paced, trend-setting nature of the hospitality industry. The event has been providing the specific tools that bar and restaurant owners, operators, and managers need to grow their businesses, compete, and succeed in this hyper-competitive and dynamic industry. The Bar & Restaurant Group is a division of the Questex Hospitality Group which also produces Vibe Conference, World Tea Conference & Expo, and daily content on barandrestaurant.com.
About Questex
Questex helps people live better and longer. Questex people live better: travel, hospitality and wellness life science and healthcare; and the technologies the experience economy – connecting our ecosystem through
About City Light Shine
City Light Shine (CLS) is produced by 17A Stillery. CLS is the first and only legal distillery in the history of Las Vegas. Our facility is located in the Southwest area of Las Vegas approximately 3.5 miles west of the South Point Hotel, Casino & Spa. The name of the company is derived from one of our founders NASCAR roots. Mike Dolan was a former NASCAR official for over 20 years and his radio designation was "17A" our name is in honor of his former career and our southern beginnings, which everyone knows, all the best shines come from the South. The rest of the company is all Las Vegas. Brendan Gaughan's family dates all the way back to the 1940's and the Gaughan family name has become synonymous with Las Vegas and is a name that all locals know and trust. For more information on CLS visit www.citylightsshine.com and follow us on Facebook, Twitter and Instagram.