Las Vegas Welcomes 3rd Nestlé® Toll House® Café by Chip®
Café in Miracle Mile Shops at Planet Hollywood celebrates grand opening Nov. 23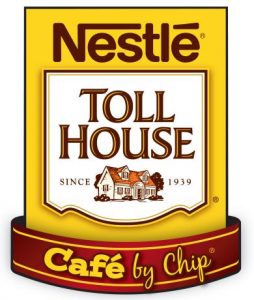 There's nothing quite like enjoying a warm, freshly baked chocolate chip cookie while strolling through a Vegas shopping mall or casino.
Nobody knows that better than Doug Barnes and Lyle Cornelius, franchise owners of the first Nestlé® Toll House® Café by Chip® in the Miracle Mile Shops – the top-grossing café in the international chain's entire system.
That explains why the partners have upped their ante by building a second café within walking distance of their original. Their new Nestlé Toll House Café by Chip celebrated its grand opening in the Planet Hollywood Resort & Casino, near the Saxe Theater, on Wednesday, Nov. 23.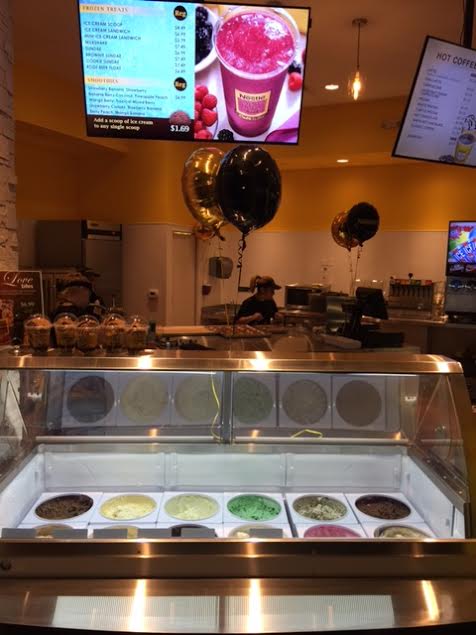 "Doug and I couldn't be more excited about opening our second café in Planet Hollywood," said Cornelius. "Our new café is larger than our current one, which will enable us to prepare and decorate more baked treats and add savory items to our menu. With those additions, and an even higher-traffic location, we expect to generate even more revenue at the new café than we do now!"
The premium dessert destination concept is built around one of the world's most recognized food brands – Nestlé. The popular bakery café serves up freshly baked cookies, customized cookie cakes, a wide assortment of freshly baked confections, ice creams, smoothies and beverages.
"Doug and Lyle set the standard for outstanding partners within our franchisee family," said Shawnon Bellah, chief operating officer of Crest Foods, Inc., the franchisor of Nestlé Toll House Café by Chip. "They understand our business model and they are uncompromising about customer service. We're thrilled to see them expand in Las Vegas, and we can't wait to watch them break their own sales records!"
The café is open daily from 10 a.m. till Midnight. It is the third Nestlé Toll House Café by Chip in Las Vegas and Nevada, and among nearly 150 worldwide.
For more information about Nestlé Toll House Café by Chip, visit NestleCafe.com, Facebook and Twitter, and check us out on Yelp.
Cookie lovers are also invited to enjoy the ultimate in on-the-go convenience with Nestlé Toll House Café by Chip's mobile loyalty app – available for download at Nestlecafe.com – and its Cookie Dough Rewards program.
About Nestlé® Toll House® Café by Chip®
Nestlé Toll House Café by Chip is a premiere dessert and bakery café offering customers an unrivaled experience through the use of fine ingredients, indulgent creations, distinct flavor profiles, and the rich tradition of the very best Nestlé® brands. Crest Foods Inc., franchisor of Nestlé Toll House Café by Chip, based in Richardson, Texas, is a premiere restaurant franchisor company. The company currently franchises nearly 150 bakery cafés in the United States, Canada and the Middle East. The versatile concept has kiosk, in-line mall and street café locations. The first café opened in 2000. Nestlé® Toll House Café by Chip® has been recognized by Entrepreneur magazine's "Franchise 500" for the last nine consecutive years through 2015. For more information please visit nestlecafe.com.
Nestle®, Toll House®, Nescafe®, Milano® and associated logos and designs, are trademarks of Societe des Produits Nestle S.A., and used by Crest Foods, Inc. with permission.