Like throngs of others, this June you may find yourself struggling to find that perfect gift for the important "dads" in your life, whether that be your own father, husband, boyfriend, brother or other deserving and meaningful man. While the overarching gesture of giving—recognition and appreciation for a job being well done—is most important, there are certainly a myriad of gift ideas sure to evoke genuine joy and certainly gratitude. Here are a few gifts and gets ideas that I like this season.

Syosaku Japanese Multi-Purpose Chef Knife (https://Syosaku-Japan.com)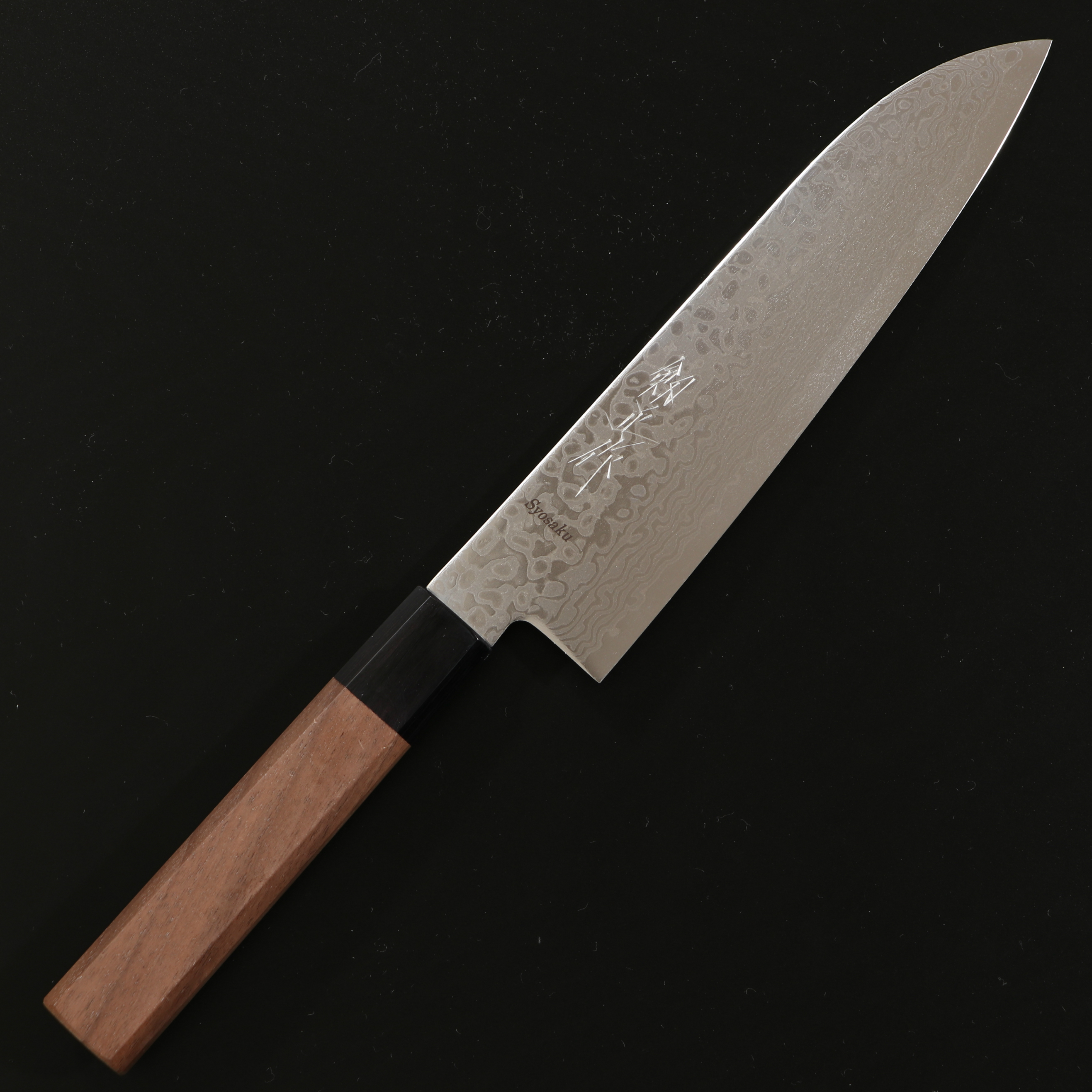 The Syosaku Japanese multi-purpose chef kitchen knife is the perfect gift for kitchen-driven Dads this Father's Day. Handcrafted in Sakai, Japan, where more than 90 percent of Japanese professional chef knives are produced, each is crafted one at a time manually by highly skilled Japanese master artisans. It outperforms industrially mass-produced products from every aspect. The master craftsmanship shines through in every single product. Ready to use out of the box with ruthless sharpness, the core is the newly developed high carbon stainless steel ZA18 (HRC 62-63) produced in Japan, which is extremely durable. Combined with 69-layer clad Damascus construction, it gives exceptional sharpness, edge retention, durability and ease of sharpening at the same time. You can easily feel your upgraded technique level just by using a Syosaku Knife. But make sure Dad knowns to hand wash only and regularly sharpen on quality whetstones. Ideal for everyday chef handling daily kitchen tasks, whether professional or non-professional, Dad can cut, dice, slice, mince and chop with one knife. It is double-edged, so it doesn't matter what hand is used. The high chromium content of the ZA18 alloy combined with the outer Damascus steel realizes extreme stain and corrosion resistance. The material used for the handle is taken from center core of Walnut tree, which is water-resistant and non-slip. The ergonomically designed octagonal handle and perfectly balanced construction make using it comfortable, even for long-time use. An exquisite outer steel eliminates friction and keeps food from sticking. The Japanese-style Walnut wood handle with a beautiful Water Buffalo Horn bolster (color may vary) adds more visual accents. High carbon content combined with special production techniques gives exceptional hardness (HRC 62-63) to the core. The hardness allows the thinner blade edge, resulting in razor sharpness.
The Italian Job Meat and Cheese Board (https://Shop.DorothyLane.com)
The Italian Job Meat and Cheese Board from Dorothy Lane Market—one of my favorite gourmet grocery stores—brings together the most prime cheeses imported from Italy: Parmigiano-Reggiano; Provolone and Crucolo. If you have never had Provolone from Italy, you will be surprised by the difference of Dorothy Lane Market's domestic provolone — it is sharper and sweeter to the taste. The company's Parmigiano-Reggiano is aged for 24 months and comes to them from Modena, Italy. The Crucolo is a perfect grazing cheese with its nutty flavors and creamy texture. The Italian inspired meats in this gift include Niman Ranch Capocolo and Genoa Salami, along with a local Ohio Salami. To balance the flavors, they include a savory Eat This! tomato and orange flavored jam, which is slightly sweet and bitter to enhance the flavor of the cheeses. To carry this all out, enjoy Dorothy Lane Market's Mini Toasts, also imported from Italy. This is a fun way to travel through your taste buds and experience other cultures with great food. Dorothy Lane Market, like many American food stores, began as a fruit stand. In 1948, Frank Sakada and Calvin Mayne began selling quality fruits and vegetables in the south Dayton, Ohio, area at the corner of Far Hills Avenue and Dorothy Lane (hence the name of the market, or DLM for short). Calvin and Frank cheerfully greeted their customers and shared their love for good food. Today, Dorothy Lane Market is a company of three well-known gourmet supermarkets, and continues to be locally owned and operated by Calvin and Vera's descendants. The stores offer all the staples with an emphasis on healthy and specialty foods. The company has been recognized for great food and service in national publications as well, including The Wall Street Journal, Fast Company, and Gourmet Retailer.
Altaneve Prosecco (https://Altaneve.com)
Anyone who knows me knows I adore a good Prosecco. Those roads let me to Altaneve Prosecco Superiore DOCG. This luxury prosecco—impressively refined, crisp and elegant—is a small production wine is composed of 100 percent Glera grapes. Altaneve is cultivated and handpicked in the exclusive terroir of Valdobbiadene, which is a small town located in the steep foothills of the Italian Alps. Its name refers to the snow-capped mountains overlooking the vineyard in which it is grown. This family-owned brand produces a delicious Prosecco as well as a luscious sparkling Rosé composed of Pinot Nero and Glera grapes. Floral and fruity, it's a joy to imbibe. Production is limited, making this Prosecco akin to a grower champagne. Each vintage is hand-harvested to assure the consistent, superior quality that earns this remarkable Prosecco its stellar reputation. The Altaneve brand represents tradition and innovation, incorporating centuries of heritage and time-tested traditional methods with the latest winemaking techniques.
PURE Energy Drink (https://www.Walmart.com)
When Dad wants to amp things up for sports, a workout, a night on the town or just a mid-day boost, he'll love PURE Energy Drink. Developed by European GT3 and Formula racing car driver David Schiwietz, it is the purest and healthiest energy beverage on the market. PURE Energy Drink is timeless, refreshingly different, sexy and current. With just the right amount of the finest ingredients to deliver the boost you crave for peak performance and alertness; PURE Energy Drink stands apart from other energy drinks. Using nearly 90 percent of natural mineral water from the Eifel volcanic source in Germany, the vegan-friendly PURE Energy Drink helps you recover easily and function better. It is mildly carbonated, contains no artificial additives, only 10 grams of beet sugar, just the right amount of caffeine, is fortified with vitamins and has the perfect taste to quench your thirst.
DEFY Water (https://DrinkDefy.com)
Also for the Dads who are always go, go, go, there needs to be time for rehydration. Enter DEFY water, a high-performance alkaline pH9.5+ option that is infused with electrolytes and minerals. Created in a solar-powered facility, this water line offers premium taste and superior cellular hydration. It is also free from hormones, chlorine, Methyl tert-butyl ether (MTBE), Fluoride Bisphenol and Chromium 6. DEFY water is also ionized and is the first beverage line in the company that is non-CBD. The company, itself, was launched by Megan Bushell and Beau Wehrle, who teamed up with Pro Football Hall of Fame Running Back Terrell Davis, who was inspired to share the benefits of CBD with all athletes and exercise fans alike. DEFY is the world's first mainstream CBD built specifically for athletes and those who want to become better in the gym. Formulated to aid in rapid muscle fiber recovery and clear-headed, hyper-focused training, DEFY delivers naturally derived performance, recovery and rejuvenation for every kind of athlete.
~~~
Forbes Business Council Member Merilee Kern, MBA is an internationally-regarded brand analyst, strategist and futurist who reports on noteworthy industry change makers, movers, shakers and innovators across all categories, both B2C and B2B. This includes field experts and thought leaders, brands, products, services, destinations and events. Merilee is Founder, Executive Editor and Producer of "The Luxe List" as well as Host of the nationally-syndicated "Savvy Living" TV show. As a prolific consumer and business trends, lifestyle and leisure industry voice of authority and tastemaker, she keeps her finger on the pulse of the marketplace in search of new and innovative must-haves and exemplary experiences at all price points, from the affordable to the extreme. Her work reaches multi-millions worldwide via broadcast TV (her own shows and copious others on which she appears) as well as a myriad of print and online publications. Connect with her at www.TheLuxeList.com and www.SavvyLiving.tv / Instagram www.Instagram.com/LuxeListReports / Twitter www.Twitter.com/LuxeListReports / Facebook www.Facebook.com/LuxeListReports / LinkedIN www.LinkedIn.com/in/MerileeKern.
Some or all of the accommodations(s), experience(s), item(s) and/or service(s) detailed above may have been provided or arranged at no cost to accommodate if this is review editorial, but all opinions expressed are entirely those of Merilee Kern and have not been influenced in any way.