Soon-to-open 'neighborhood' dining destination reveals more about its wine philosophy and offering a wine selection unparalleled in Austin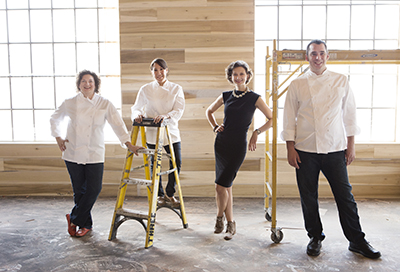 As the highly anticipated opening of laV draws nearer, the newest members of the restaurant and wine bar's beverage team have come on board. Led by Managing Partner and Advanced Sommelier, Vilma Mazaite, the wine team now includes sommeliers Darren M. Scott and Rania Zayyat. Harvesting experience at notable restaurants and with acclaimed wine programs, each bring a propensity for exceptional service and remarkable understanding of wine to laV, which will open with more than 1200 labels available to its guests.
Over the past 18 months, laV's Executive Chef Allison Jenkins and team have provided a taste of what's to come from the Provencal-inspired restaurant by way of charity events, pop-up dinners and the Say laV food trailer. Fostering great excitement and accolades from the Austin culinary community, these at-a-glimpse versions of laV's refined ingredient driven menu have left one major part unimagined. That unexperienced element of the forthcoming restaurant, however, is what's at its core, the wine.
Mazaite has long dreamt of opening a sophisticated dining destination that would showcase the cuisines and exceptional wines that she has experienced as she's traveled the world, specifically France. With a strong focus on French wines, laV will offer an unmatched wine program. A defining characteristic of the program is the depth and selection of great, reasonably-priced wines. At the heart of that, is laV's wine Tour de France list featuring exceptional wines under $100, complemented by an extensive list of wines by the glass. The carefully curated list will feature wines to enthuse dedicated oenophiles, with offerings for every Bordeaux first growth as well as most of the top Burgundy and Rhone producers. Some highlights include '45 Latour, '61 Haut Brion and the 1996 Musigny from Roumier.
"There's this incredible spotlight on Austin that continues to expand. Between events like F1 that bring in international visitors, a booming industry drawing top talent from Northern California, New York and beyond, and the rapidly evolving culinary scene, it is the perfect time to introduce a wine program with this scope and range of the selection we have at laV," remarks Mazaite. She continues, "even after many years in the business, I still get a thrill when a guest orders something I know to be incomparable, but perhaps what I am most excited about is offering this extensive list at our warm and welcoming neighborhood spot, where guests can come in and order a $30 bottle or celebrate by opening something a little harder to come by."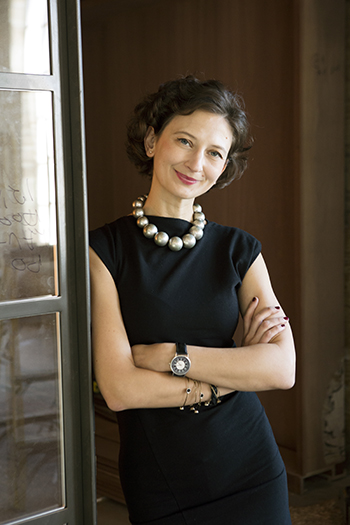 Mazaite has enlisted two sommeliers to help her execute that vision from day one. Darren Scott, a native Austinite, spent the last several years in New York City. Most recently serving as sommelier at Mario Batali's Babbo Ristorante e Enotecawhere he managed the bar program and portfolio selection which included 1,500 bottles of Italian wine. Before joining the team at Babbo he also served as sommelier at Morrell Wine Bar & Café. He holds a certificate from The Court of Master Sommeliers and will serve as Beverage Director for laV. Rania Zayyat comes to Austin from Houston where she served as assistant sommelier at award-winning Pappas Bros. Steakhouse, the only holder of the Wine Spectator's Grand Award in Texas and only one of 78 award-winners worldwide. She will serve as Assistant Sommelier to Mazaite at laV, both working to convey Mazaite's vision and philosophy about wine to the restaurant's guests.
At the helm is Mazaite herself, whose passion for wine began at a very early age in her home country of Lithuania. Soon after moving to the US, as luck would have it, landed a position as an assistant for Rajat Paar, who at the time was Wine Director for Michael Mina in Las Vegas. From there, her work experience and passion grew with a hand in the wine programs at and for the Wynn Resort, Steve Kalt's Corsa Cucina, Paul Bartolotta, Mario Batali's Babbo restaurant in NYC and the Little Nell hotel.
Mazaite adds a final thought, "To bring together this amazing team and create a collection so varied and extensive that every laV guest will find something to their liking is a dream. I cannot wait to open and share with everyone."
laV is slated to open later this month at 1501 East 7th Street in East Austin. For more information about the restaurant visit www.laVAustin.com, and for updates about opening visit the Facebook page or follow on Twitter.
About laV
laV brings together thoughtfully refined and ingredient-driven dishes with a robust wine selection that offers something for every palate. Reminiscent of a warm home that's full of life, laV's rustic yet elegant charm will welcome guests as they join for an everyday meal or celebratory affair. Set in East Austin, the restaurant is helmed by an exceptional female led team and is open for dinner Tuesday thru Saturday with brunch served on Sunday.