Legendary Diner Du-Par's Now Open at Suncoast Signature Pancakes, Pies and More Coming to Northwest Valley Location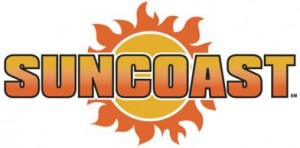 Southern California's most established and legendary diner brand – Du-par's Restaurant and Bakery – has arrived at the Suncoast Hotel and Casino.
Located just south of the Summerlin area, the newest location provides Du-par's fans in the northwest Valley a convenient new location to enjoy what Esquire magazine called "the best pancakes in the country," as well as made-from-scratch pies and more fresh, authentic favorites.
"We are excited to bring the Du-par's experience to the Summerlin area," said Kerrie Burke, Vice President and General Manager at Suncoast. "Du-par's is the perfect addition to Suncoast's great dining options, offering high-quality, hand-crafted meals that satisfy, any hour of the day."
For more than 75 years, Du-par's has been serving up world-famous old-fashioned buttermilk hotcakes, fresh-ground hamburgers, award-winning fresh fruit pies and more. The restaurant uses the freshest ingredients to provide wonderful taste, meaning that pastries are hand-made from scratch each day; potatoes are hand-peeled and cut; juices are fresh-squeezed and all soups, gravies and salad dressings are house-made.
"At the heart of every great casino is a great 24-hour restaurant," said Biff Naylor, President and Chief Executive Officer of Du-par's Restaurants. "The Boyd and Naylor families have long shared a commitment to delivering authentic, memorable experiences for our guests, and we are excited to build upon our rich history with the Boyd family."
The relationship between the Boyd and Naylor families goes back to the late 1950s, when "Tiny" Naylor, Biff's father, worked with Sam Boyd at The Mint Casino in downtown Las Vegas. Naylor oversaw the property's food and beverage operations for several years, while Boyd served as Vice President and General Manager of the property until the late 1960s.
Du-par's is the latest new dining concept to debut at Suncoast, following the November 2015 opening of Brigg's Oyster Co. The restaurant is part of Boyd Gaming's nationwide campaign to enhance its properties' amenities. To learn more about this and other projects, visit www.BoydGaming.com/Amenities.

About Suncoast Hotel and Casino
Located at the corner of Alta Drive and South Rampart Boulevard, Suncoast Hotel and Casino features eight restaurants, a 16-screen movie theater, a 600-seat bingo room, a 500-seat state-of-the-art showroom and an 80,000-square foot casino. For further information, visit www.suncoastcasino.com, on Facebook (www.facebook.com/suncoastcasino), and Twitter (@suncoastcasino). Suncoast Hotel and Casino is a property of Boyd Gaming. Headquartered in Las Vegas, Boyd Gaming is a leading diversified owner and operator of 22 gaming entertainment properties located in Nevada, Illinois, Indiana, Iowa, Kansas, Louisiana, Mississippi and New Jersey. Additional news and information on Boyd Gaming can be found at www.boydgaming.com. Boyd Gaming and Suncoast press releases are available at boydgaming.mediaroom.com.