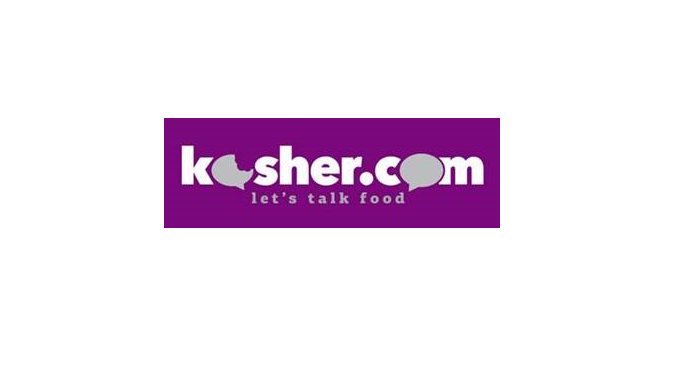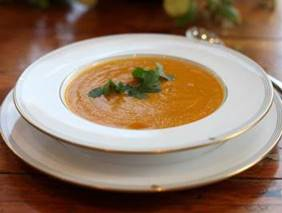 Sure, everyone knows it's not Rosh Hashanah without Bubbe's famous brisket. But if we're being honest, it would be nice to change things up a bit every now and then. After all, our generation has an abundance of exciting foods at our disposal that just weren't available back in the day.
Why not infuse your traditional Rosh Hashanah recipes with on-trend ingredients like cumin, golden kiwi, arugula, blood oranges, and sticky dates — foods that explode with flavor and turn the usual dishes into memorable holiday meals?
Kosher.com (www.kosher.com), your online kosher lifestyle source, offers much to celebrate during the High Holidays. They have crafted new, updated, and creative seasonal recipes that incorporate an array of not-so-traditional ingredients.
"Our goal is to inspire home cooks," says Kosher.com's editor-in-chief, Chanie Nayman. "We have thousands of tantalizing recipes for any occasion. And each one features the freshest and highest-quality ingredients that meet the most rigorous kosher standards."
Chef Esty Wolbe, host of 'Easy Does It' on Kosher.com and @cookingwithtantrums on Instagram, " We are blessed with rich culinary traditions and more recently with a surge in the kosher product market. We are seeing wonderful new foods each year making it easier to fuse old world recipes with modern twists to bring something familiar, yet fresh, to the table. That's what I love about Kosher.com! You can find traditional recipes like tzimmes, brand new ideas like celery root breadcrumbs and everything in between.
For example, start the meal with Fingerlicken Challah, amazingly soft on the inside with a nice crunch on the outside, and a make-ahead Roasted Carrot Soup with Coriander. Then dazzle your guests with a gorgeous Salmon Over Pomegranate and Golden Kiwi Arugula Salad as the appetizer. For the main course, pair the quintessential Hearty Pot Roast with a Cumin Spiced Brisket With Leeks and Dried Apricots, a decidedly non-traditional take on a holiday favorite.
Sides should be exciting, too. Serve time-honored Tzimmes with Honey alongside Jeweled Butternut Squash featuring pistachios, pomegranate seeds, and chopped dates. Pomegranate also plays a starring role in the fresh and fruity Blood Orange Pomegranate Salad.
A holiday meal can't be complete without dessert. But don't settle for dry, crumbly honey cake when you can make it light and fluffy and delicious with Honey Bundt Cake. Or go in a more unexpected direction while still nodding to the tradition to eat dates, and serve Sticky Date Pudding with Butterscotch Sauce. Or lighten things up with Baked Pears with Honey and Cinnamon.
Pair dessert with Wissotzky Teas' new and exotic chai offerings: Ginger and Turmeric Spiced Chai, Pumpkin Spiced Chai, Salted Caramel, or Spiced Nana Mint Chai. Mint tea drinkers can savor Wissotzky's new line of Simply Nana Teas, which unleash a subtle layer of earthiness and invigorating minty flavor in natural green, black, and herbal flavors.
Many of the products used in these recipes are produced by Kayco, the leading kosher food distributor in the U.S. Look for brands such as Gefen, Hadar, Silan, Mighty Sesame, Bartenura and Kedem, among others, for delicious kosher ingredients.
Let 5780 be the year you finally put a new spin on old traditions. Visit kosher.com and explore thousands of kosher recipes by famous kosher chefs, helpful articles and cooking tips, entertaining cooking videos, and everything else you need to make your holiday table — from Rosh Hashanah through Sukkot — a place that truly has something for everyone.
About Kosher.com
Kosher.com is the premier site for kosher cooking and conversation and the place to go for all things kosher food. With thousands of recipes, unique and original cooking shows, articles and how-to guides, kosher.com has something for everyone. Its massive, fully searchable library lets users filter by holiday, type of cuisine, ingredient, level of difficulty, and even by chef. You can also search by dietary choices such as vegan, vegetarian, gluten-free, or dairy-free. There's a menu generator to create a customized meal for any occasion, and a forum where users can ask the experts, share recipes, and exchange tips. Go to kosher.com for year-round recipes and ideas.