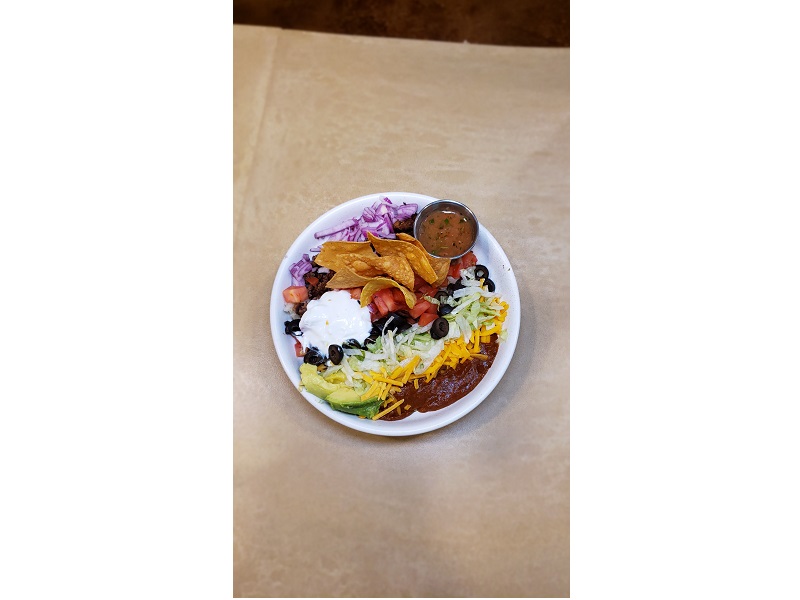 Bread & Water Company is quietly becoming a major force in the landscape of Alexandria dining. The group, consisting of partners Markos Panas, Chef Noelie Rickey, Doug Abedje and culinary consultant/exec chef Patrick Tanyag are making their mark. This diverse group of professionals has developed concepts that are garnering accolades and delighting the DMV from VA to Capitol One Arena.
Their newest venture is what happens when you combine a RAMMY-winning dining concept, a legendary local bakery group, and a popular dining location that's been a neighborhood mainstay for over 38 years.
Beeliner Diner– a cheerful, community-centric space where neighbors meet and people can comfortably relax. With a 38-seat dining counter where desserts steal the show, this is a focal point where, among the joys, are watching the giant Tower Cakes being built. This is just part of the fun. Tower Cakes, sundaes, freshly made pies and milkshakes (with boozy options) are all served alongside a curated lineup of craft and local beers, wine and cocktails that compliment the comfort food and desserts. While Diners aren't always known for healthy options, The Beeliner incorporates a large selection of vegan and vegetarian options including vegan cheeses and pizza toppings, vegan entrees and vegan ice cream and desserts alongside more traditional options like a massive Reuben made on Bread & Water Company's own homemade marbled black bread, or giant stuffed breakfast burritos served all day All of this from a kitchen helmed by culinary consultant Chef Patrick Tanyag.
But it's not just the food; it's the camaraderie.
Noelie named the diner after a favorite Seattle restaurant that closed in the mid-nineties. Noelie always loved the original BeeLiner Diner because it was a place where delicious food collided with a uniquely inviting and accepting staff- a place where everyone was welcome, and they were always glad you came regardless of who you were.
"In a post-Covid environment, after we had all been forced apart for so long, the Diner was built to invite us all back together so we can get to know each other again regardless of who we are, how we look or what we do," Noelie said. " When you enter our space we are simply glad to have you there and make it our purpose to show that through warm hospitality, great food and positive vibes."
We currently don't offer any other games although cards, uno, chess, and other family friendly board games are available to customers all day, every day
Ambiance: Both whimsical and comfortable, Beeliner Diner features 'hive' lighting, a huge 38-seat concrete-topped focal point bar and tables set amidst fanciful colorful murals featuring flowers and bumble bees. Oversized paintings by co-owner Markos Panas dot the opposite wall. The diner's expansive bar is not just a place to dine but a place for craft cocktails, an expansive local beer selection, boozy milkshakes, and creative happy hours; a great place to grab a drink with friends or colleagues, a great place for casual date night. The diner hosts (optional to play) bingo on Thursdays from 5pm-8pm with culinary prizes awarded to winners.
"When I was first building Bread & Water I used to hustle back and forth to New York City in our farmers market delivery van to sell my paintings to help make ends meet to keep the buildout going and the dream alive," Markos said. "Art is one of my deepest passions and to be able to share my work not only as an integral design component of BeeLiner Diner but also as a wholehearted and unabashed expression of the scope and spirit of creativity I feel we bring as a collective group to the table and to the community at large, is deeply rewarding and meaningful to me."
Within the diner is a take-out counter called BeeStreet Virtual Food Hall that is designed to house Beeliner's own pop-up online concepts as well as act as an outlet for new concepts for other start-up food operations. From that space, Beeliner offers the full diner menu along with all the desserts, plus Bread & Water Company's ALX Pizza, and Bun Papa and soon, they will debut the newest concept, Boom Chicky.
"Our goal is to feature up and coming Chefs, food trucks, and entrepreneurs looking to build or expand a concept for take out or 3rd party delivery, Doug said. "We already have a growing list of partners wanting to do a residency to test out their menus ranging from Tacos to Fried Chicken and there will be more announcements coming soon."