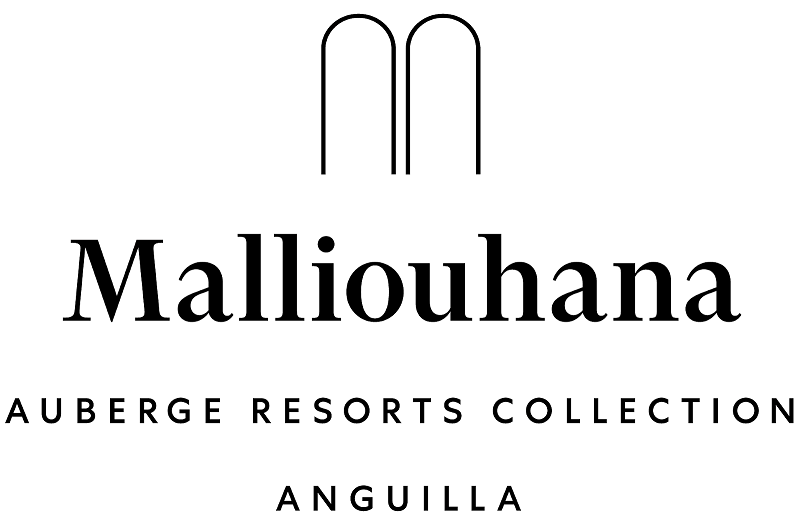 Anguilla's favorite beachside hideaway, Malliouhana, Auberge Resorts Collection, is set to partner with the highly acclaimed, James Beard award-winning restaurateur and chef Nina Compton, as part of Flavors of Malliouhana, the resort's newly curated series of collaborations with world-renowned chefs that celebrates the island's rich gastronomic traditions. The month-long residency will be from July 22 – August 19, 2022, and will kick off with an immersive weekend event, hosted by Chef Compton on property, followed by exclusive menu items at the resort's signature restaurant, Celeste, for the remainder of the month.
Part of Auberge Resorts Collection's Taste of Auberge, a new culinary journey bringing together exclusive chef partnerships and restaurant pop-ups at select properties throughout 2022, the yearlong initiative will include exceptional new menus, intimate cooking classes and unforgettable epicurean events. In this next chapter of the series, Compton will artfully infuse her masterful expertise while utilizing the vibrancy and flavors of the local culture. Heralded as the culinary capital of the Caribbean, Malliouhana, Auberge Resorts Collection continues to put the island at the forefront of a global culinary discussion, providing epicurean enthusiasts and novices alike with a rare opportunity to indulge in transformative dining experiences and world-class Caribbean cuisine.
"It's an honor to be partnering with Malliouhana, Auberge Resorts Collection," said Chef Compton. "Having grown up in St. Lucia, where I initially discovered my passion for food, it is an honor to bring my skills back to the Caribbean. I'm excited to partner with Malliouhana to create a memorable menu that not only remains true to my roots but also provides creative twists to some Angullian classics."
Born and raised in St. Lucia, Compton grew up with the flavors and beauty of the Caribbean. The chef and owner of James Beard award-winning restaurants Compère Lapin and Bywater American Bistro in New Orleans, Compton has placed a spotlight on Caribbean fare in both of her dining establishments, while reflecting on her life's journeys, and its many experiences and influences in each dish. She will host an experiential weekend event at Malliouhana to celebrate the launch of the residency, showcasing her signature cooking styles, combining her love for French and Italian cuisine with native Caribbean flavors and ingredients to create inspiring dishes.
The weekend events will begin with an exclusive welcome cocktail party at Bar Soleil where guests will have the chance to meet Chef Compton while enjoying signature cocktails and light bites. The celebrations continue the following day at the resort's signature restaurant, Celeste, where guests will have a once-in-a-lifetime opportunity to cook with Chef Compton. The ultra-exclusive and intimate event will take the form of a live cooking class where guests will learn how to make her famed ricotta gnocchi with jerk summer corn and tomatoes. The interactive event will be followed by a private group lunch offered to only the class participants, where guests will enjoy Compton's cuisine as they take in views of Meads Bay and enjoy wine pairings. On the final day, guests will enjoy a Sunday brunch at Celeste, with a live musical performance and signature Chef Compton dishes, such as french toast topped rum caramel and BBQ shrimp and grits. To commemorate this culinary residency, Malliouhana's famed dining outlet, Celeste, will feature exclusive custom menu creations from Chef Nina Compton through August 19, 2022.
"We are thrilled to welcome Chef Nina Compton to Anguilla and to our Malliouhana family," said George Vlachopoulos, general manager, Malliouhana, Auberge Resorts Collection. "Anguilla's fresh seafood and vibrant culinary culture rooted in tradition and flavored by international influences, offer the perfect canvas for her skilled merging of classic technique with the best local ingredients to create inspired dishes. We have long admired Chef Compton's work and hope that our guests will enjoy this unique experience to savor the culinary delights of our island through her lens."
Each of the Flavors of Malliouhana guest chefs closely with Anguilla's local purveyors to create new menu items exclusive to the intimate oceanfront resort and its culinary program. The dishes will highlight the best of the local landscape, showcasing fresh fare harvested that day and sourced straight from the sea and shore just steps away.
Malliouhana, Auberge Resorts Collection will welcome Chef Nina Compton between July 22 – August 19, 2022, for the inaugural partnership of Flavors of Malliouhana. Dates for the additional chefs in the series will be announced in the coming months. For more information or to book a stay, please visit aubergeresorts.com/malliouhana.
About Chef Nina Compton
Winner of the 2018 James Beard Awards "Best Chef: South" and one of Food & Wine magazine's "Best New Chefs 2017", Nina Compton is chef and owner of award-winning restaurant Compère Lapin in New Orleans' Warehouse District, as well as Bywater American Bistro. Nina graduated from the Culinary Institute of America and began her professional journey at Daniel in New York City, working and continuing her culinary education alongside world-renowned chef and restaurateur Daniel Boulud and his team. After moving to Miami, she continued to work with the best, joining the crews of Norman Van Aken at the iconic Norman's then Philippe Ruiz at Palme d'Or at the historic Biltmore Hotel. Eventually, Nina moved to Casa Casuarina, a private club and boutique hotel in Miami Beach where she rose from Sous Chef to Executive Chef of the small yet highly acclaimed property. In 2008, Nina eventually became Chef de Cuisine of Scarpetta and the Fountainbleu Hotel where she earned raves and accolades. Compton competed on Season 11 of Top Chef, where she was the runner-up and was voted fan favorite by viewers. In June 2015, Compton opened her own restaurant in New Orleans, Louisiana, Compère Lapin, which serves Caribbean-style cuisine and is located in the New Orleans Central Business District. In March 2018, Compton opened Bywater American Bistro in New Orleans.
About Malliouhana, Auberge Resorts Collection
A legendary destination on the island of Anguilla, Malliouhana is known for its iconic location high over the exclusive Meads Bay and Turtle Cove, Art-Deco-inspired design and sweeping 360-degree views of the pristine Caribbean. Boasting 63 stylish rooms and suites which blend the warmth and gracious hospitality of the Caribbean with glamourous spaces which create a sense of togetherness. A toes-in-the-sand restaurant and celebrated culinary destination, Leon's at Meads Bay, joins Celeste and Bar Soleil overlooking white-sand beaches, along with the iconic two-tiered infinity swimming pool and the luxurious Spa at Malliouhana.
For more information: aubergeresorts.com/malliouhana/
Follow Malliouhana on Facebook and Instagram @Malliouhana
About Auberge Resorts Collection
Auberge Resorts Collection is a portfolio of extraordinary hotels, resorts, residences and private clubs. While each property is unique, all share a crafted approach to luxury and bring the soul of the locale to life through captivating design, exceptional cuisine, innovative spas, and gracious yet unobtrusive service. With 22 one-of-a-kind hotels and resorts, Auberge invites guests to create unforgettable stories in some of the world's most desirable destinations.
For more information: aubergeresorts.com
Connect with Auberge Resorts Collection on Facebook Twitter and Instagram @AubergeResorts and #AlwaysAuberge
About The Friedkin Group
The Friedkin Group is a privately-held consortium of automotive, hospitality, entertainment, sports, and adventure companies. These organizations include: Gulf States Toyota, GSFSGroup, US AutoLogistics, Ascent Automotive Group, Auberge Resorts Collection, AS Roma, Imperative Entertainment, 30WEST, NEON, Diamond Creek Golf Club, Congaree and Legendary Expeditions. The Friedkin Group is led by Chairman and CEO Dan Friedkin. For more information, visit www.friedkin.com.